SyncWords offers two types of transcription – human and automated transcription.
When will my project be ready for editing?
Automated Transcription
Automated transcription is done via an AI-based speech recognition engine. To use this engine just select the Automatic Speech Recognition option during the new project creation.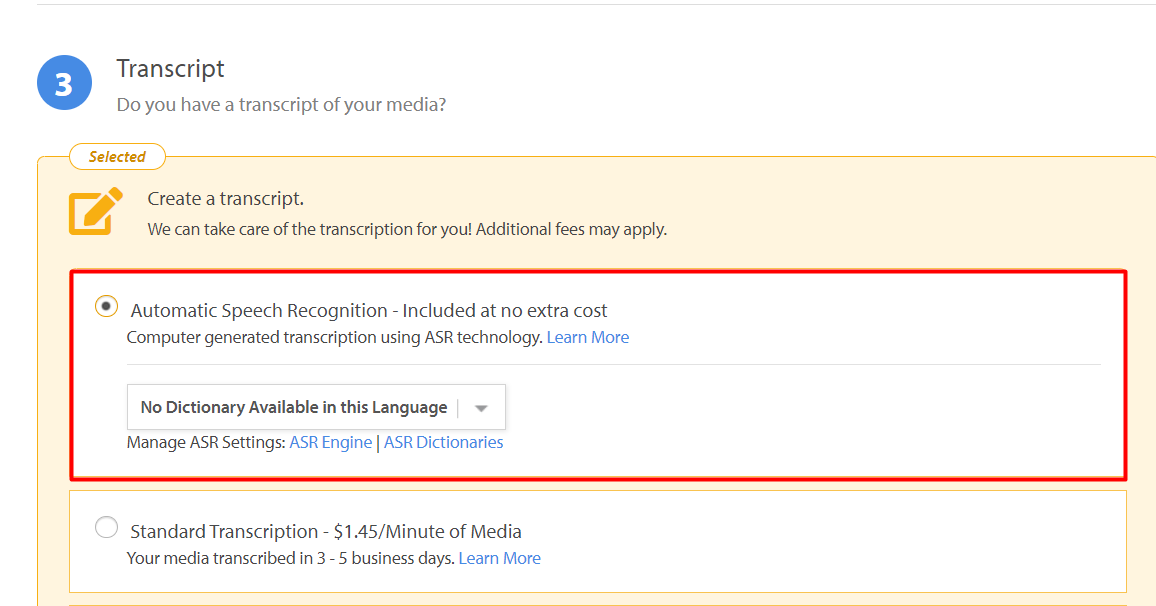 Human transcription
Your media file will get sent to one of our pool of transcribers who will create the transcript and upload it to our system. We have various turn around options as listed below:
Standard Transcription (3 - 5 business days)

2 Business Days

Next Business Day

Same Business Day
Human transcripts are more accurate than automatically generated ones. You can learn more about our human transcription services on our Enterprise Transcription page.