When you see a yellow "Alert" icon in one of the caption segments, it means that this caption does not conform to one of the warning values you've set up in the settings. You can continue working with your captions without worry. This alert is there so you know that, for example, Caption duration exceeds the maximum duration in your settings.
To review all alerts in your project, tap the "!" icon on the right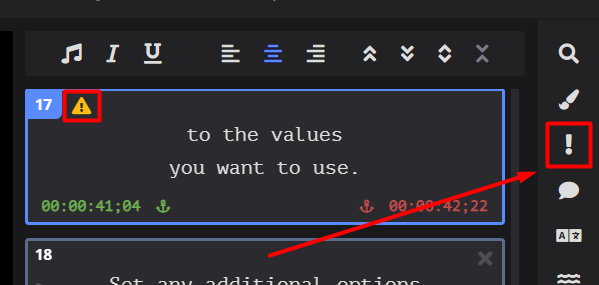 Easily view all alerts in your caption file and jump to the specific caption mentioned in the alert by clicking on it.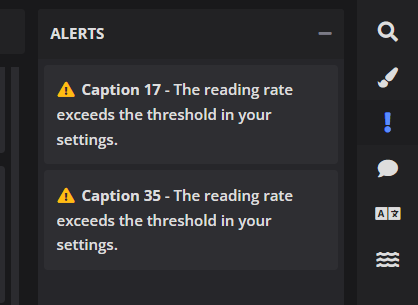 Change Alert Settings
You can review and change all your alert settings by clicking the gear button at the bottom of the Caption Editor. Choose Warnings to review all your settings.