To go to your Settings, click the Gear icon at the bottom of the screen.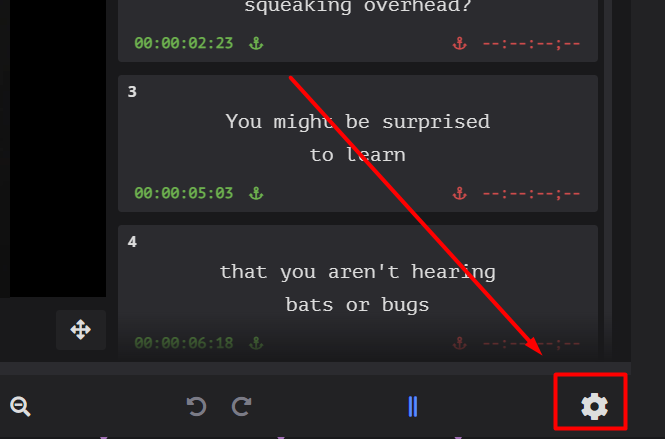 There are 4 options to choose from
General

Warnings

Keyboard shortcuts

Project Stats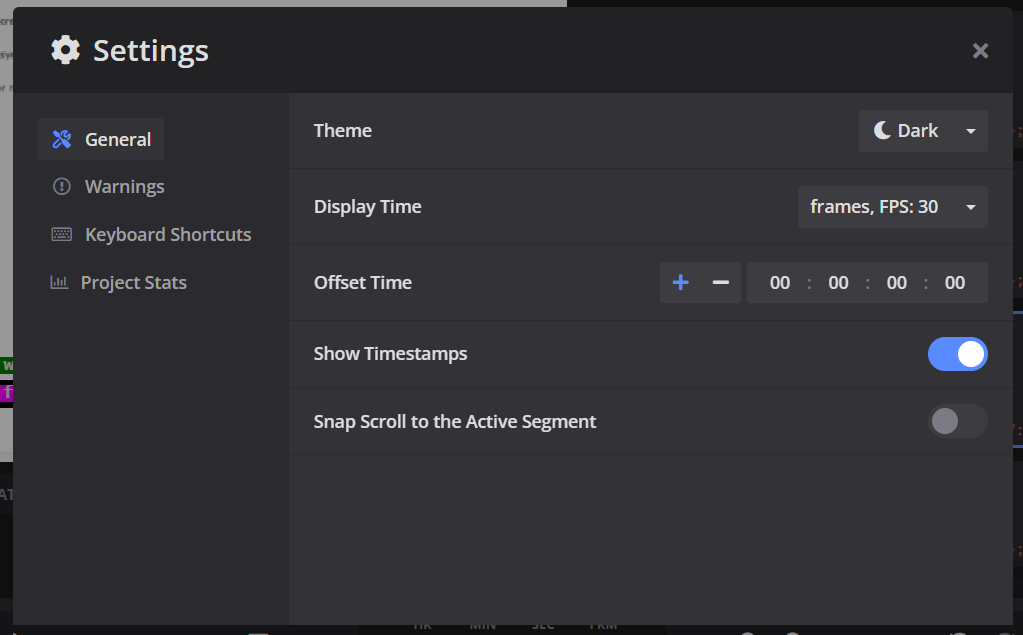 General
Here you can adjust some basic settings in the editor
Theme (Dark or Light) - choose between Light or Dark themes

Display time (FPS) - choose the Frames Per Second you want the editor to display the timecode in

Offset Time - offset the timecode displayed in the editor

Show Timestamps (On/Off) - turn timestamps on or off

Warnings
Adjust the settings that will trigger Alerts in the editor. You can adjust the minimum and maximum caption duration, as well as reading rate and close gaps values. Finally you can add words to the profanity filter.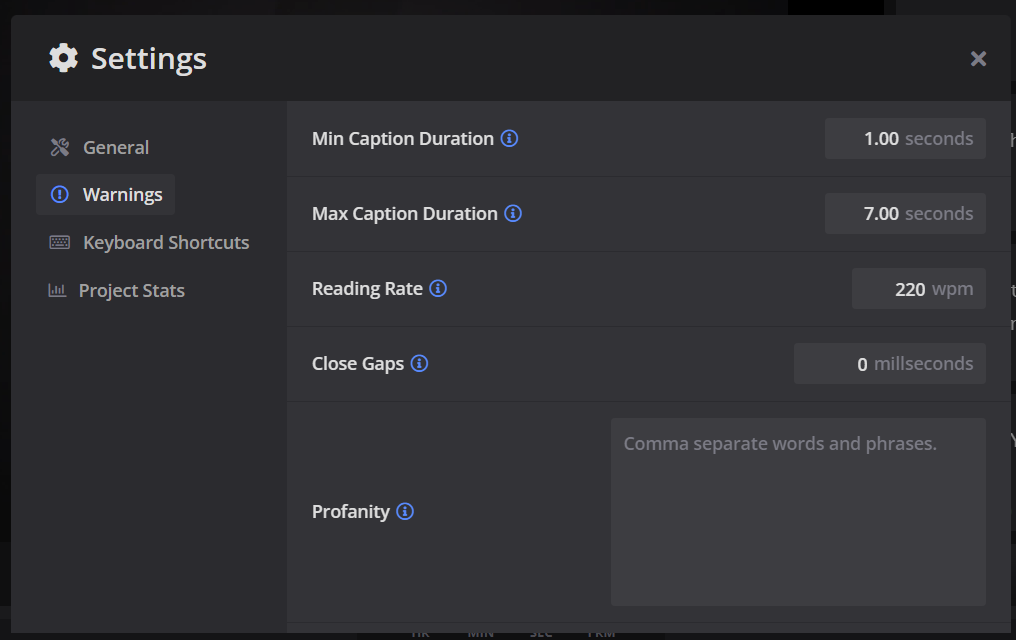 Keyboard shortcuts
You don't need to use your mouse to interact with the Caption Editor. We have a comprehensive list of keyboard shortcuts you can use and we give you the ability to customize them as you see fit.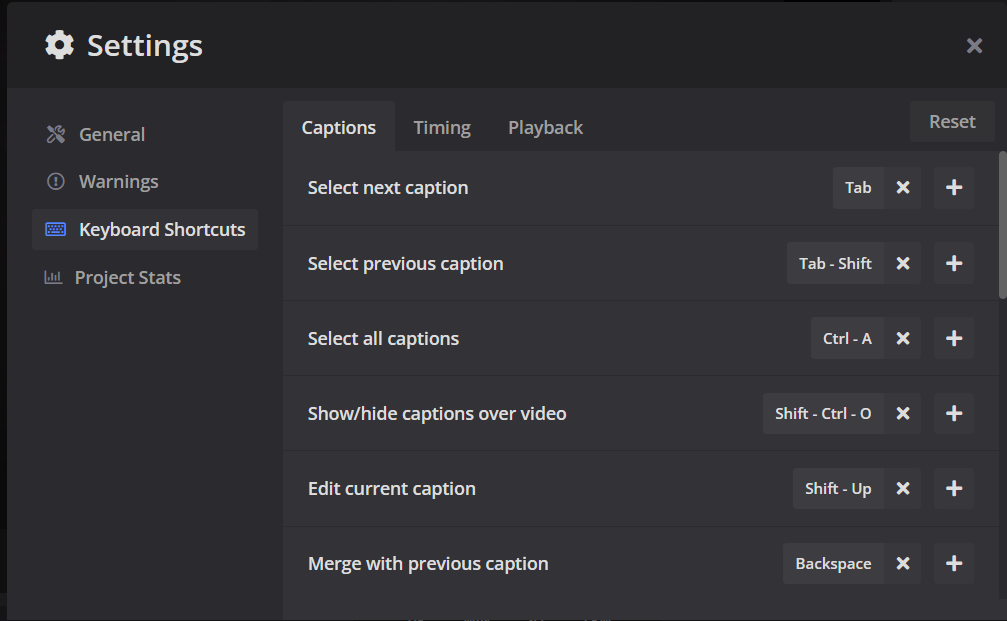 To do that, just click into the shortcut you want to edit and enter the key or key combination you want to use.



Make sure to check all 3 keyboard shortcut tabs: Captions, Timing and Playback. Click here to see a full list of the keyboard shortcuts
Use the Reset button to get everything back to the original settings.

Project Stats
See various statistics related to the current caption file you are editing