In SyncWords you can download a variety of different caption and subtitle formats.
To review all of them, go to one of your existing projects (or Create a New one) and tap the gear icon on the Caption file you would like to download.

In the Select Output File Types section, you can scroll through a variety of caption file types. Check off any caption and/or transcript file types you want to download (you can select multiple file types.)
Standard caption files are available, including .srt, .vtt, .scc, and .dfxp. Some legacy formats for captions compatible with Real Player, QuickTime, and DVD authoring are also available. There are also options for transcripts with and without timing information.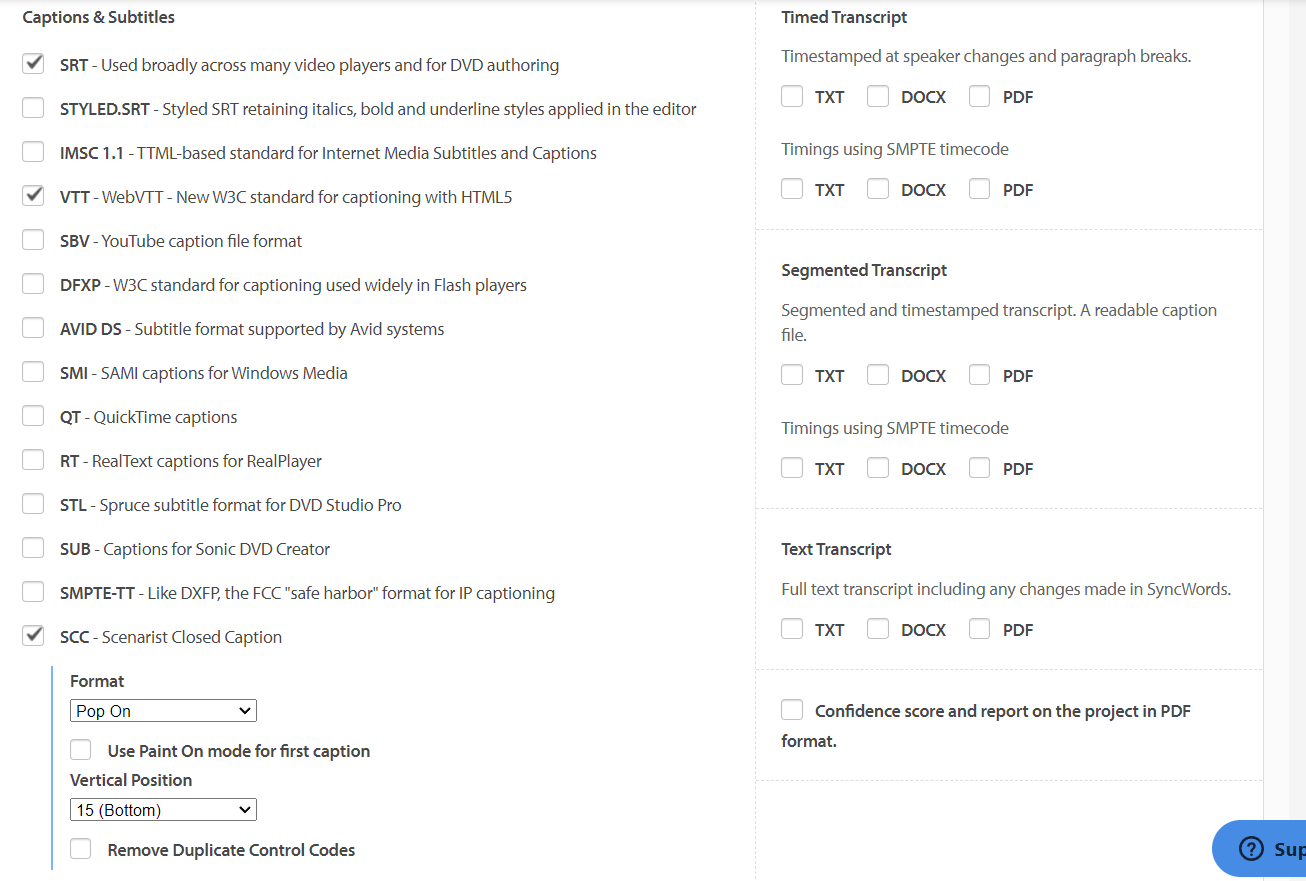 We also have the ability to add custom formats for specific use cases. If there is a format you need but don't see on the list or have a custom need please reach out to us.