Here are a few things to know about the Caption Editor as well as some frequently asked questions:
 1. The editor is currently set up to work under strict SCC constraints. Therefore, you will not be able to access the editor from any caption files that have a line length of over 32 characters, or have Flexible Character Limit turned on.
 2. If you are using an audio only file the positioning and justification features will not work as expected since the SCC grid uses video to handle it's size and scale.
FAQ
1. What can I do in the editor?
The Caption Editor is an advanced tool that allows you to manipulate your captions as you see fit giving the user full control of the final output. A brief list of functionality is listed below:
Alter caption text
Alter caption start and end times
Add/Delete a caption
Change caption positioning
Split or Merge caption segments
Change caption font, color, background color
Change caption alignment (left, center, right justified)
Add styling like italics and underline to captions.
2. Can I change the frame rate being used?
The Caption Editor default is 30 fps. You can change what frame rate is being used by clicking the gear icon and choosing Project Settings. There are several other frame rate options there, as well as the ability to display the time in milliseconds.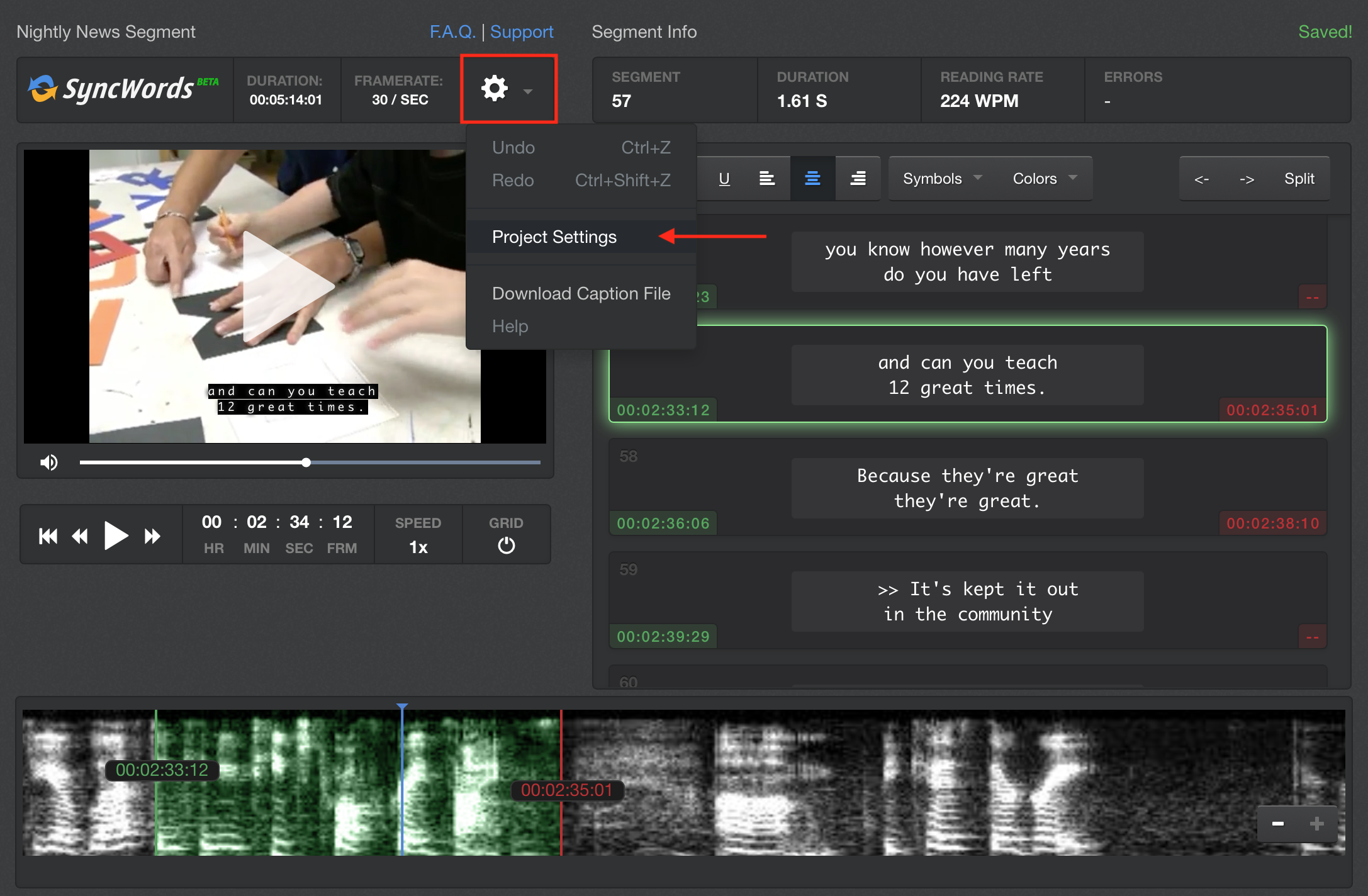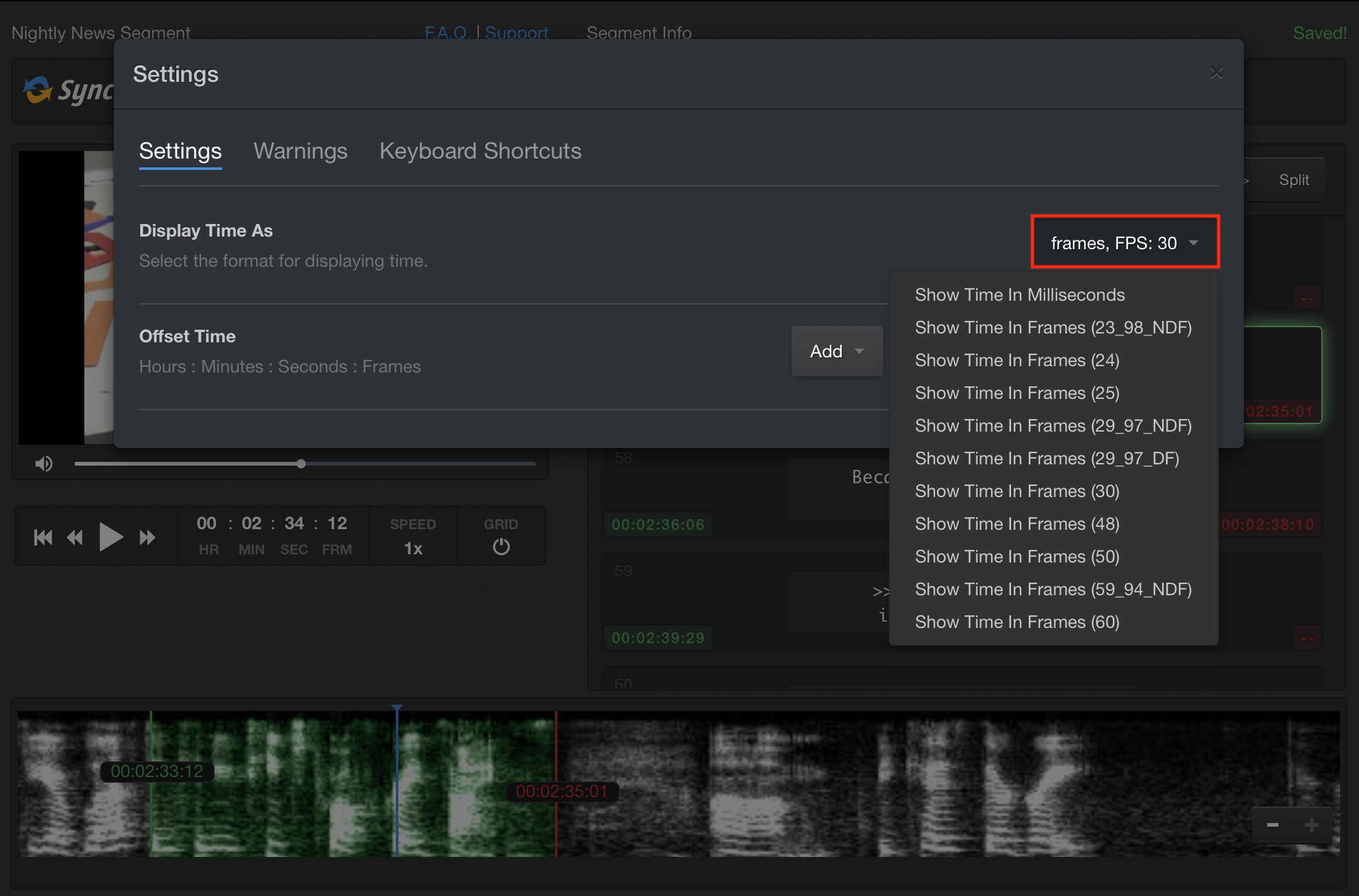 3. Are there keyboard shortcuts?
Yes, you don't have to always use your mouse to interact with the Caption Editor. You can see a list of the available keyboard shortcuts by clicking the gear icon, choosing Project Settings and clicking the Keyboard Shortcut tab. You can also edit the shortcuts to something more familiar to you.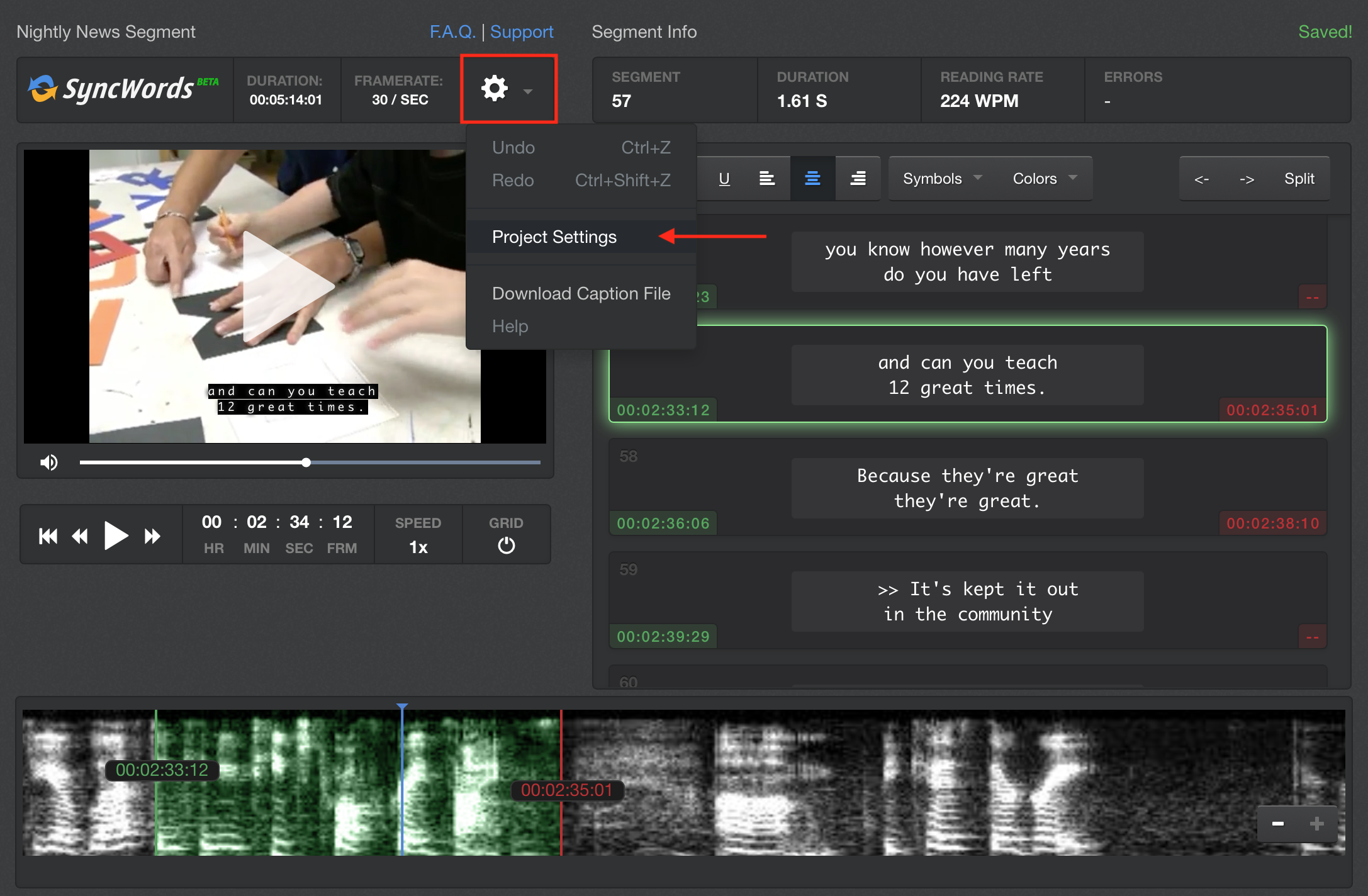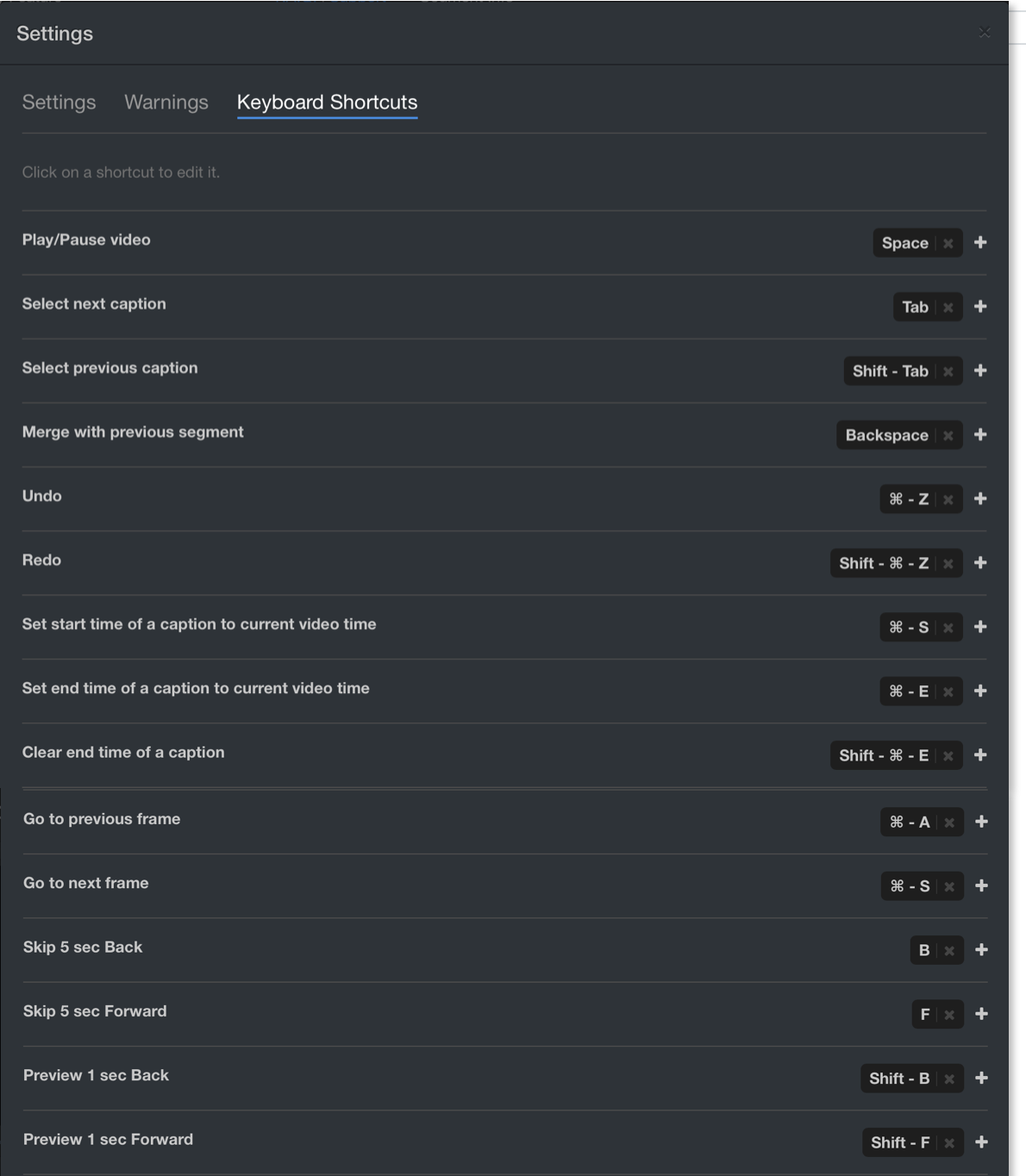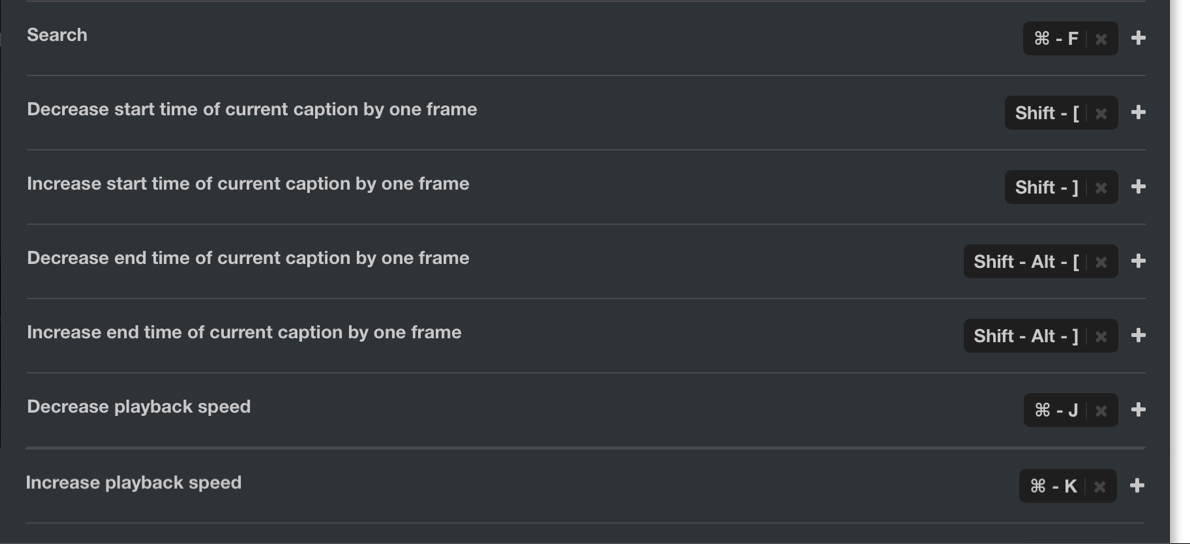 4. Navigation Bar / Text Styling Bar
The video player's nav controls: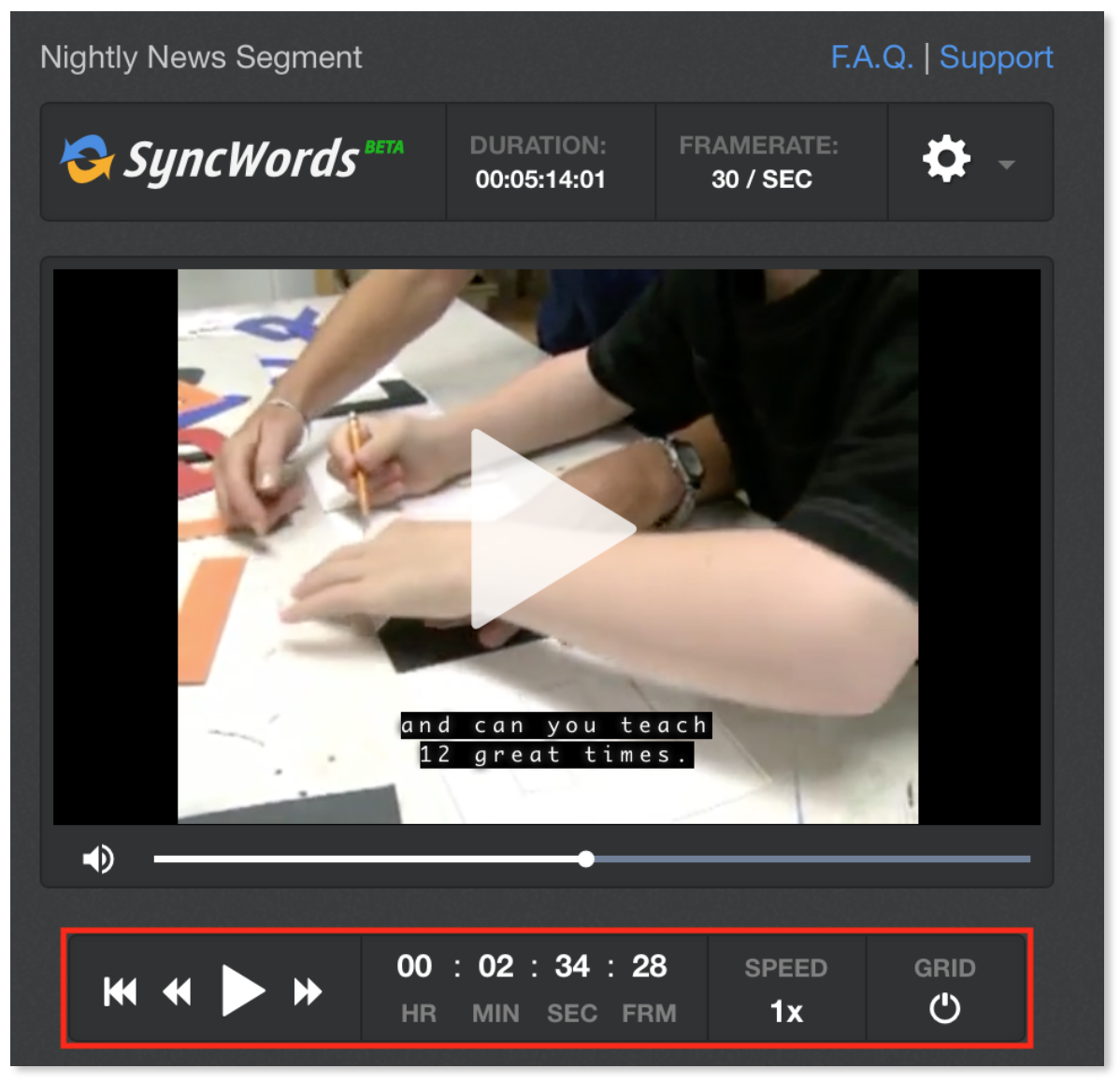 Text Styling and Other Controls: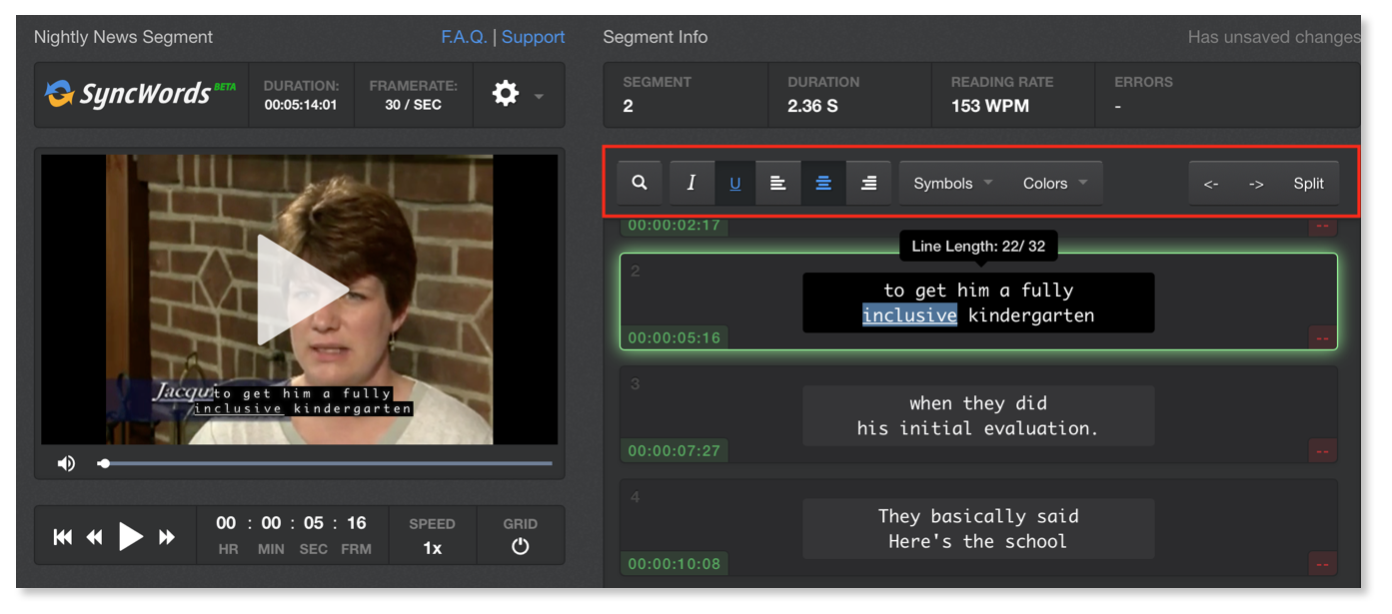 A more detailed help section explaining all the available functionality of the Caption Editor will be made available once the tool is out of Beta.