ASR – Automatic Speech Recognition, or ASR, is the use of Machine Learning or Artificial Intelligence (AI) technology to process human speech into readable text.
Transcript – Text of everything that was said in your media file. Can be created by a human transcriber or using ASR technology.
Captions – Text synced to media in the same language with sound and voice cues.
Subtitles – Translated captions.
Project Page – Contains all the information about the specific project, including its caption files. You can also go to the Transcript Editor and Caption editor from this page.

Caption File – File which contains your captions, generated by SyncWords, you can work with and download any available type of captions.

Caption Segment – field that contains captions. One caption segment is shown on the screen at one time.

TranscriptEditor – SyncWords tool that allows you to edit your transcript text, check timing anchors, easily add speakers and much more.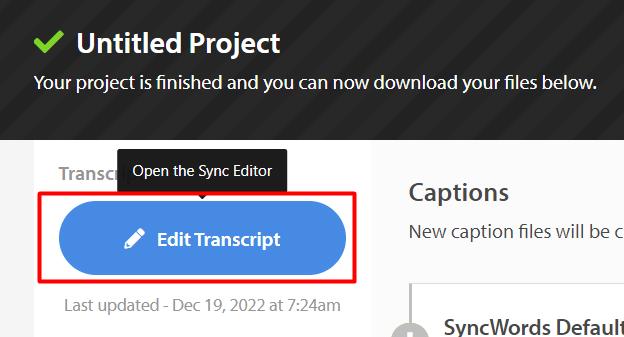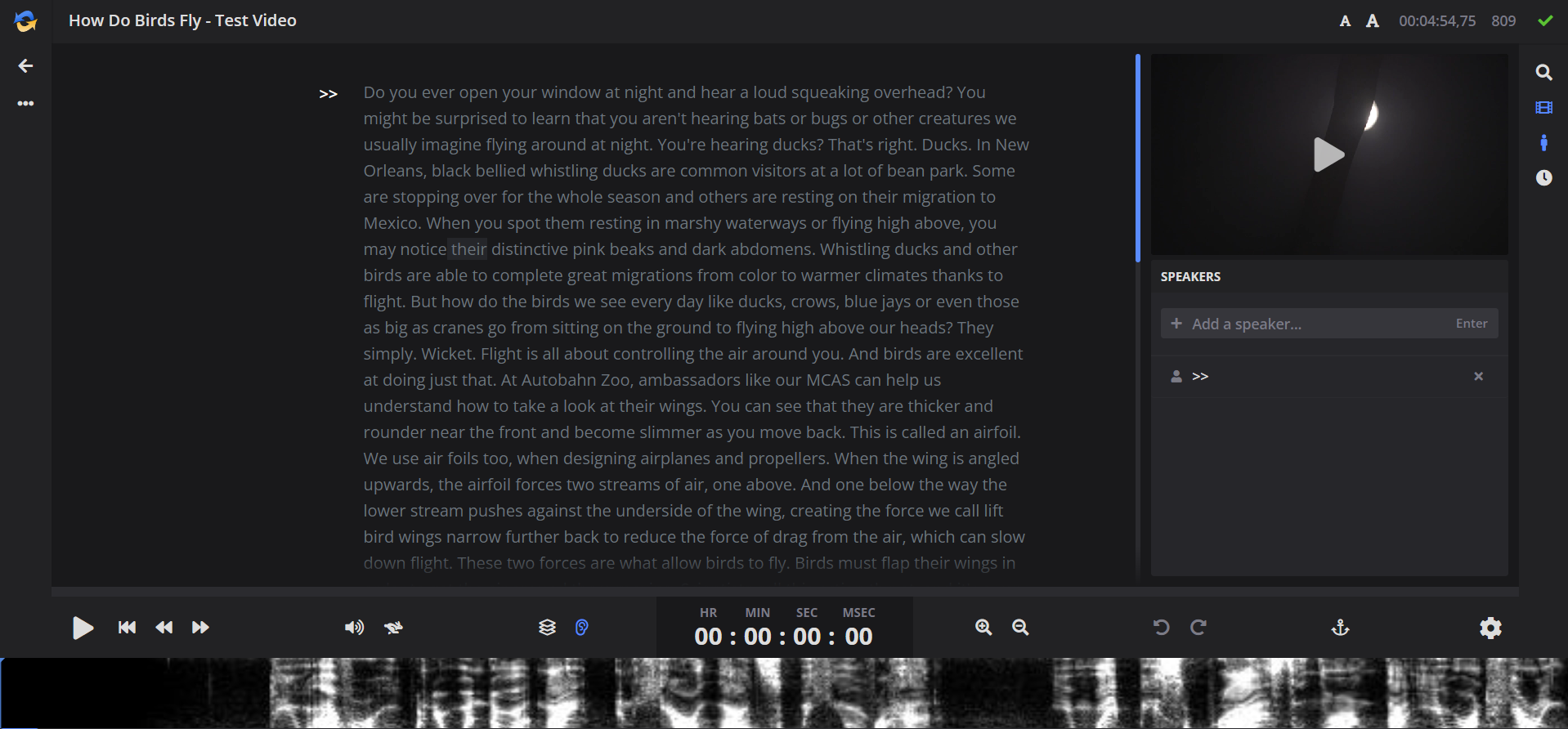 Caption Editor – SyncWords tool where you can check captions of your media file, its position, styling and much more.