Automatic Speech Recognition (ASR) is constantly improving, producing content with fewer mistakes as time goes by. That being said, ASR is not perfect and can sometimes use our help. SyncWords allows users to help ASR outputs by adding a list of terms the engine will check against as it produces the results. Ideal use cases are:
Names

Proper Nouns

Acronyms

Specialized terminology
Users can enter a term or phrase as well as an optional "sounds like" value to help the engine.
To add a dictionary go to Settings > ASR Dictionary and click the "Add Dictionary" button.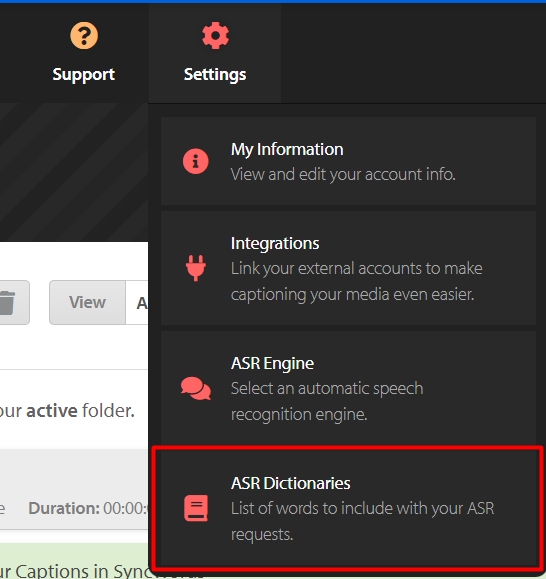 Select the language of the dictionary and give it a title. Next, enter your term/phrase and click the "Add" button. Repeat this procedure for every additional word you want to add to the dictionary.
You can also import a CSV file with words and phrases to your dictionary. When importing you have the option of appending the imported terms to your existing dictionary or overwriting it completely.