Step 1 – Download Caption File
Once you have processed your video through SyncWords, open the Project Page and scroll down to the Select Output File Types section. Select and download a .srt or .vtt file.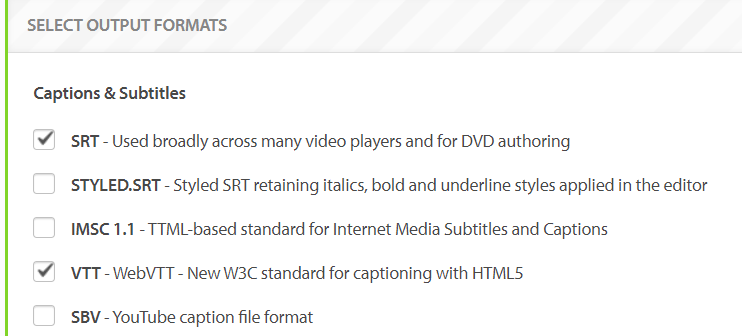 Step 2 – Select Caption File
Open your media file using Windows Movies & TV media player.
Tap the "caption" icon on the bottom left corner of the screen.

Navigate to the .srt or .vtt file that you saved on your computer in Step 1, and click 'Open' to load the captions.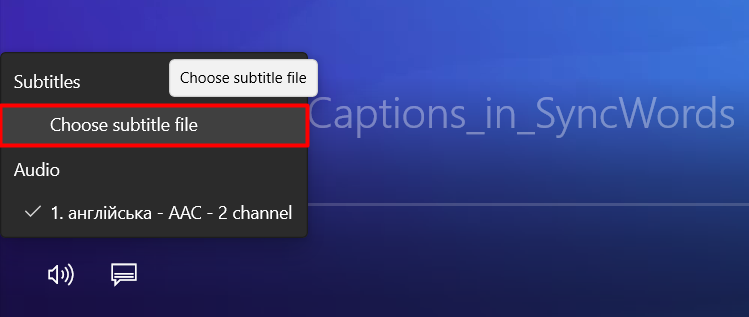 Now you can turn subtitles on/off in the Movies & TV player.