If you want to upload some video to SyncWords from your phone or tablet, you don't need to move this video to your computer. Work with SyncWords directly from your mobile device and save time.
iOS Devices
While uploading a file from your device, select one of three options and upload a file.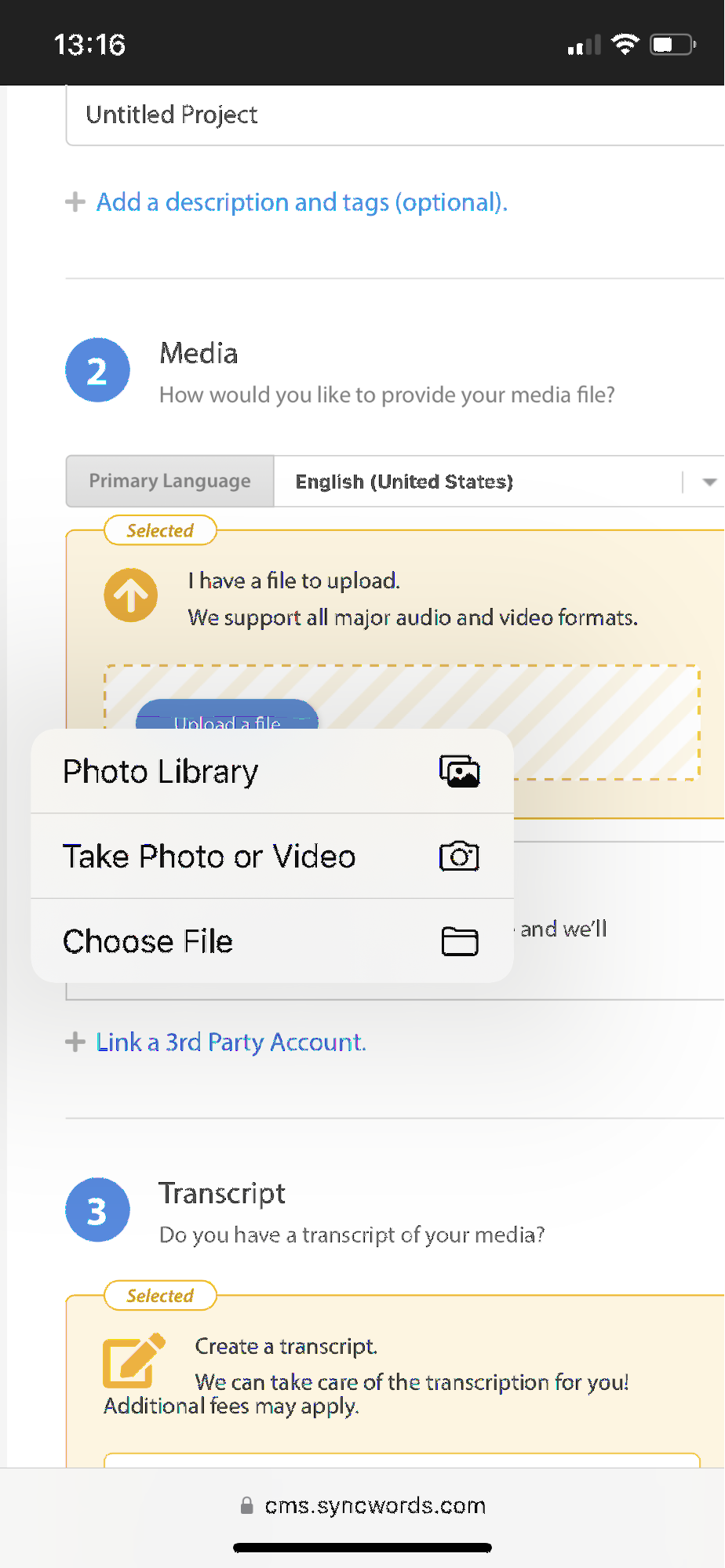 It works the same as with the computer version. Learn how to Create a New Project.
Upload a voice memo from your iPhone
Click on the needed record in the Voice Memos app. Tap the "Options" button, then "Save to Files"
NOTE: If you don't have the "Save to files" option – go to the bottom of the page, tap "Edit" and add this option in the follow-up window.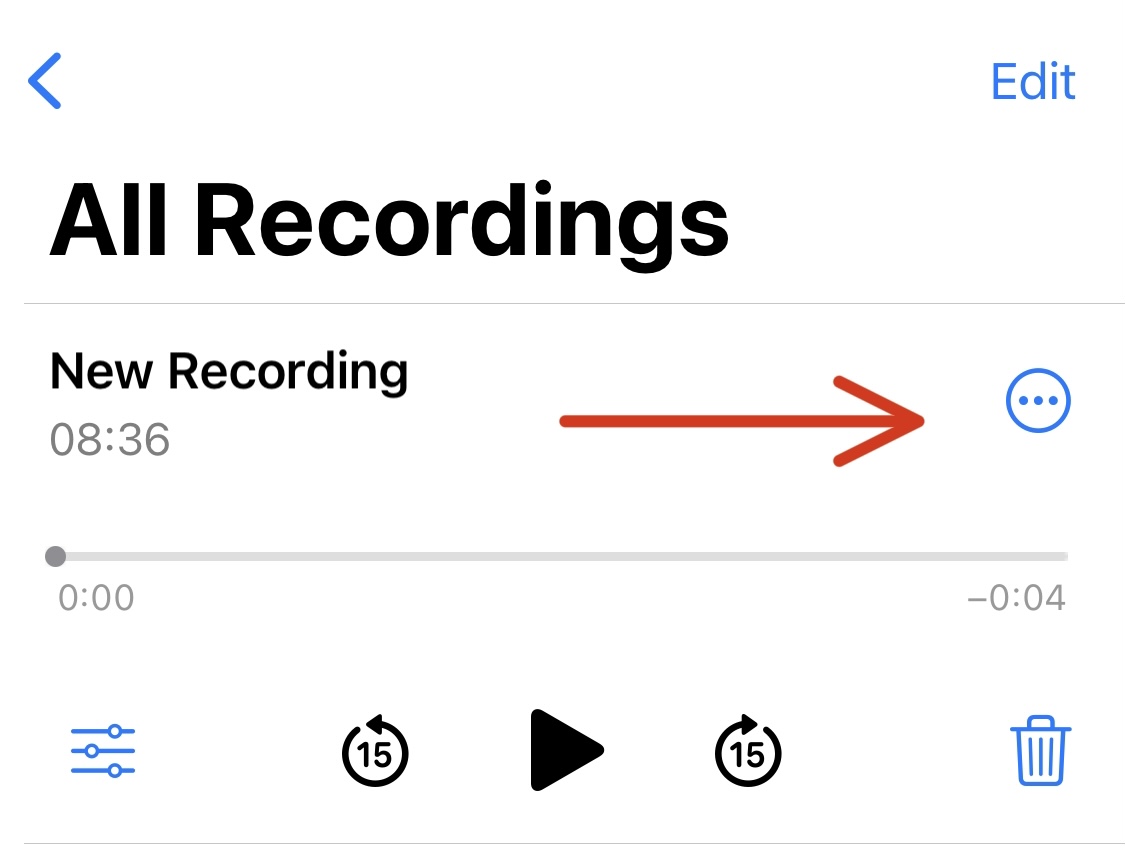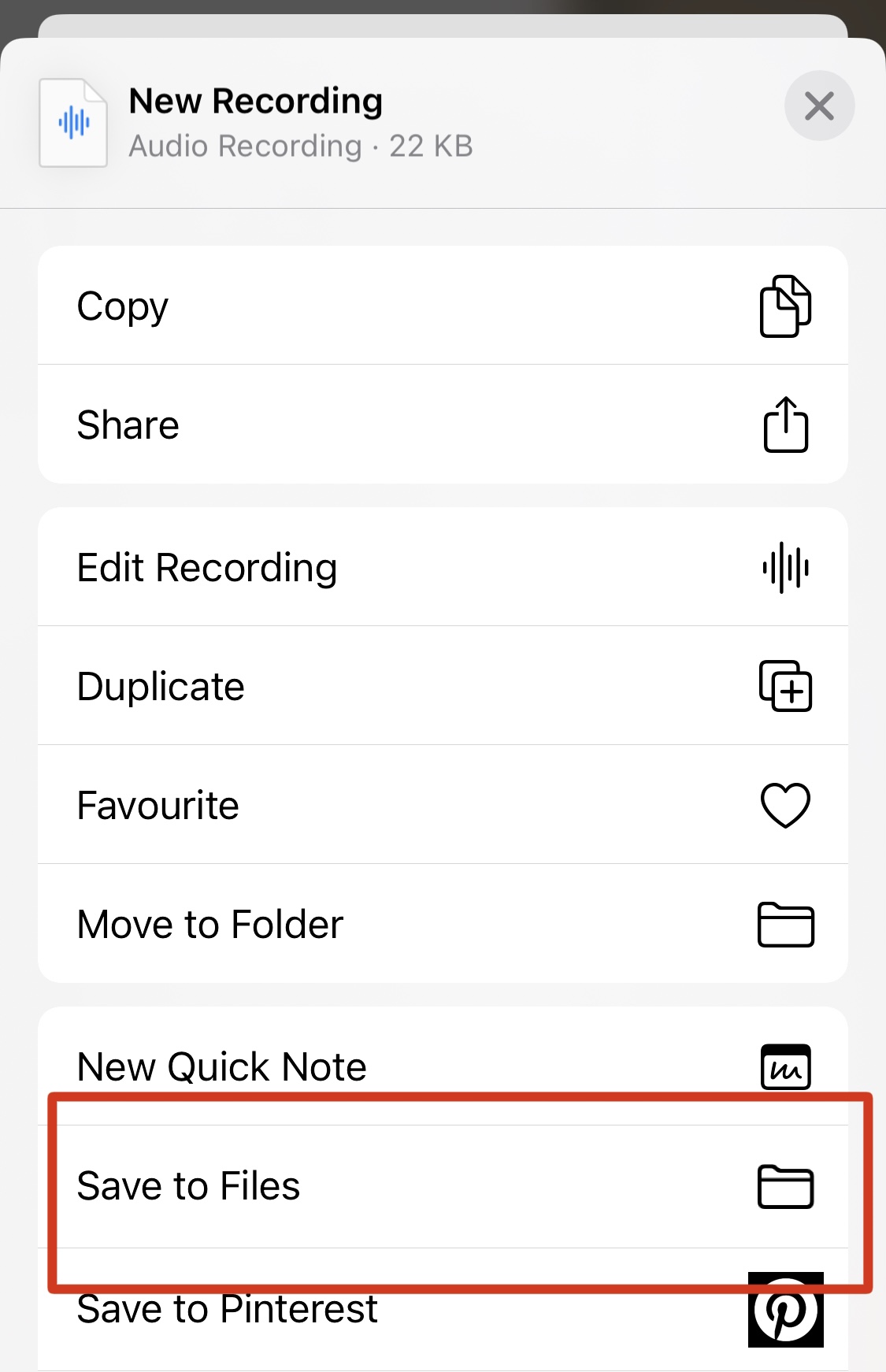 After you have saved your voice memo to files, go to SyncWords and upload it using the "choose file" option.
Android Devices
Creating a new project flow using a browser Android Device is the same as described in Create a New Project article. To upload a file, allow your browser to access the camera and microphone.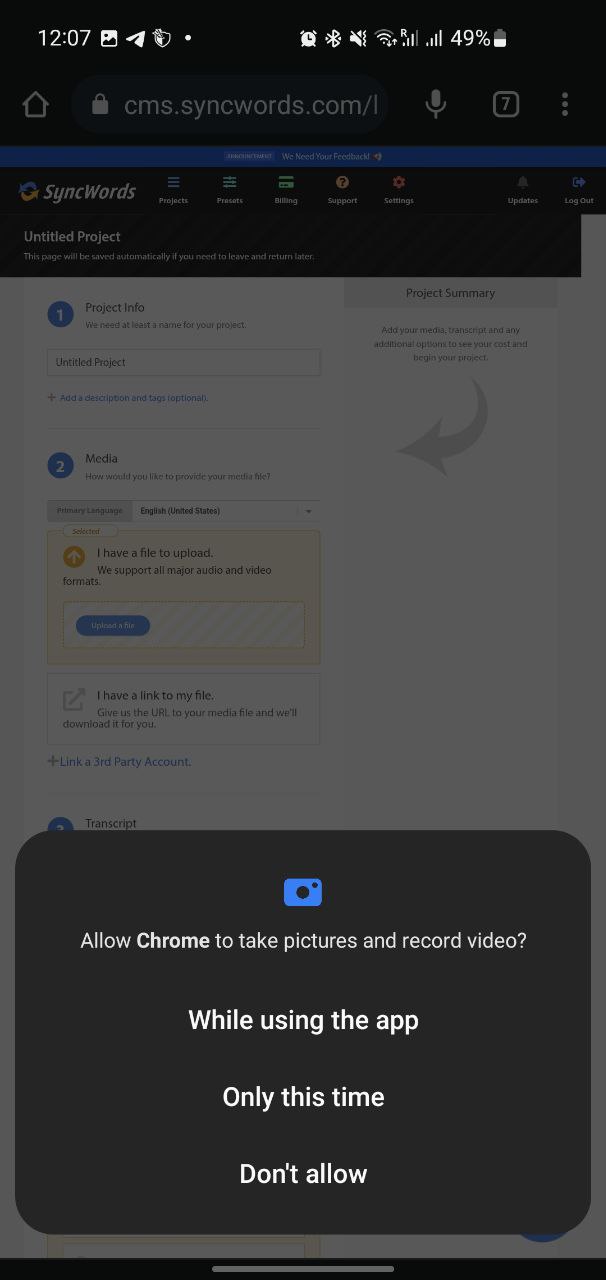 Then choose the destination where your file is or record a new video.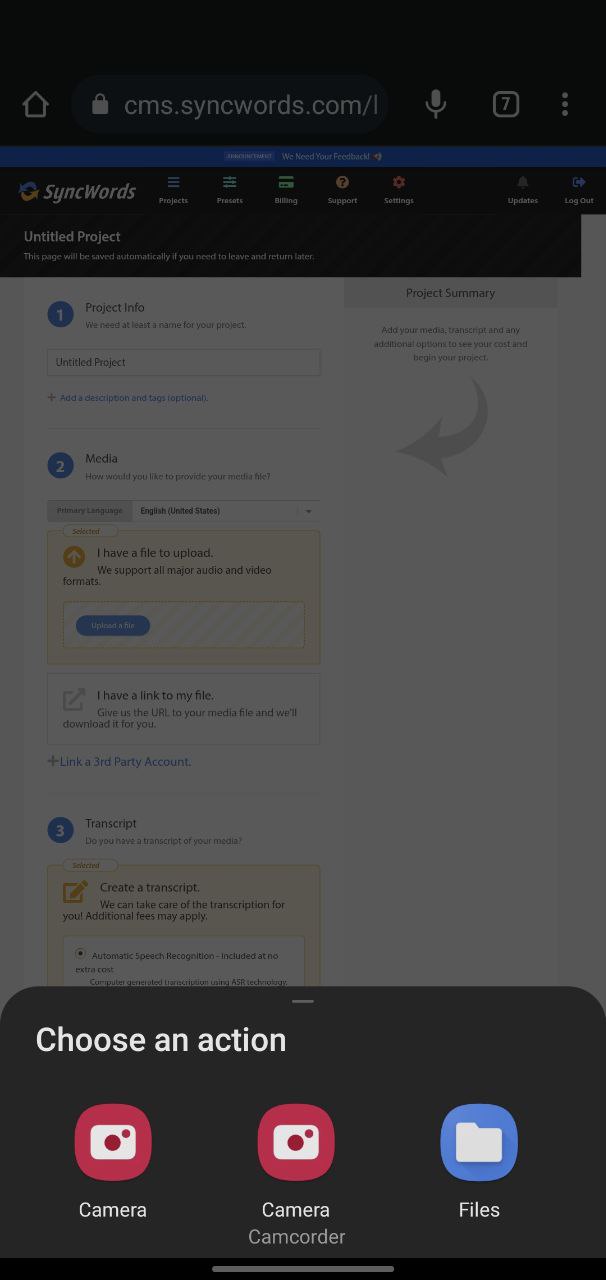 Upload a voice memo from your Android Device
In SyncWords select "Files" in the "Choose an Action" (or similar) menu and find your Voice Memo there.
NOTE: Some devices may use different file structures from the ones described here.