Yes, you can upload a new transcript once the project has finished synchronizing. Please keep in mind that any existing caption files will be deleted when you upload a new transcript and resync the project.
Upload New Transcript
Click "Change Transcript or Language" link on the left-hand side of the page.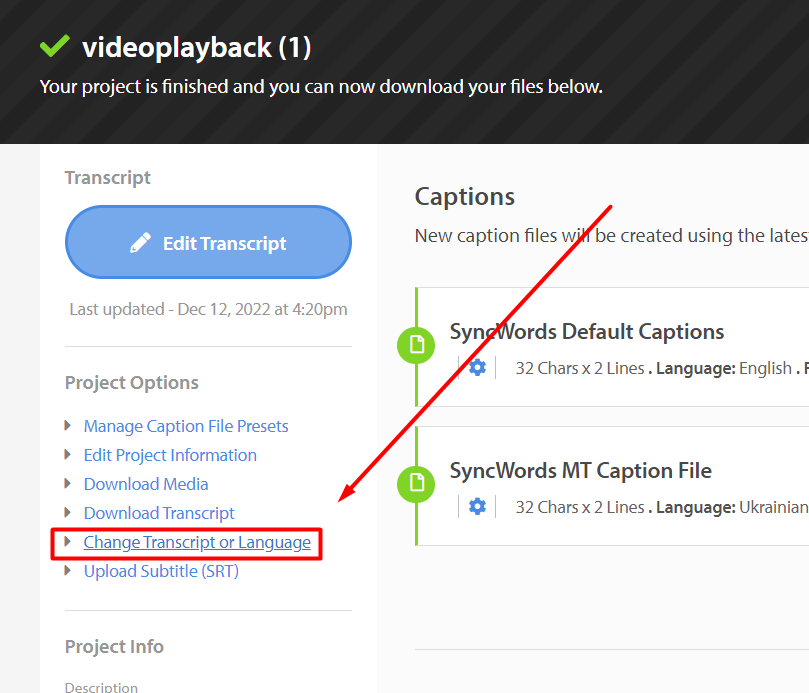 Set the language of your transcript and either click the "I have a file to upload" or "I would like to copy and paste my transcript" option.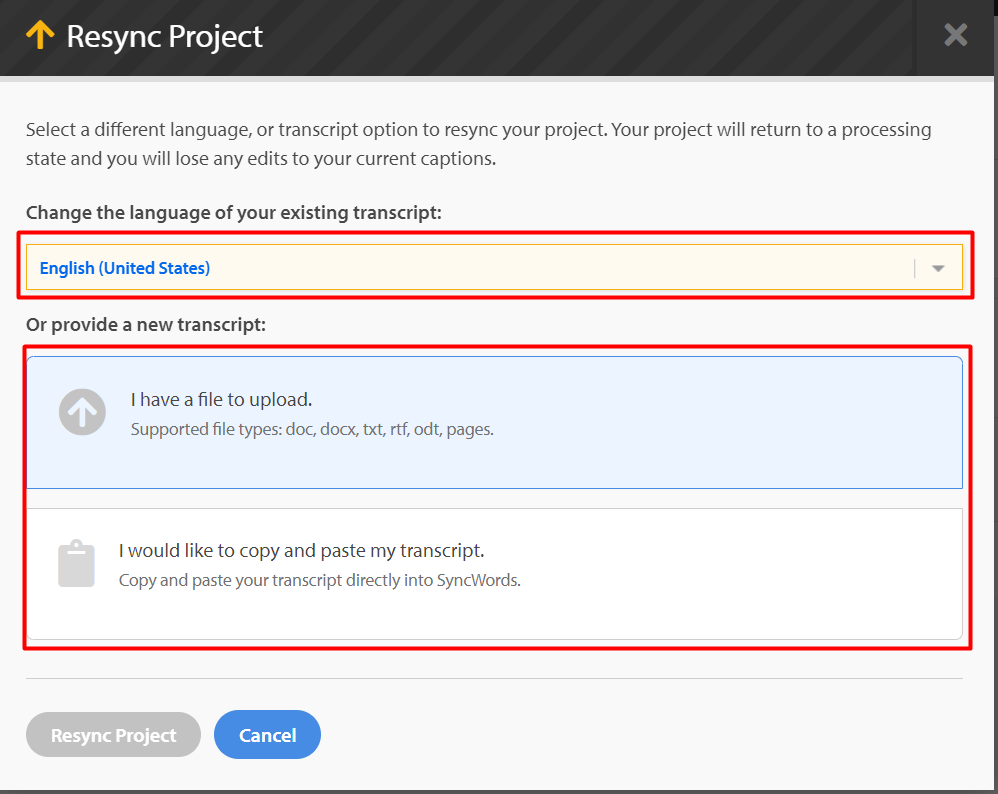 Once you have provided your transcript click the Resync Project button.
This will resync the project using the new transcript that you uploaded. There is no additional cost to resync an existing project.