For accounts that were created prior to December 2022 you can also view the Legacy Create New Project page.
If you are new to SyncWords, this article will help you create your first project via Ordering Wizard. Read how to use bulk uploading of your projects and order translation right away, what media you can upload to SyncWords as well as what transcription option to select.

Once you are on the creating a project page, your journey in ordering a wizard starts.
Step 1 - Upload Media
Select a source language from the dropdown menu.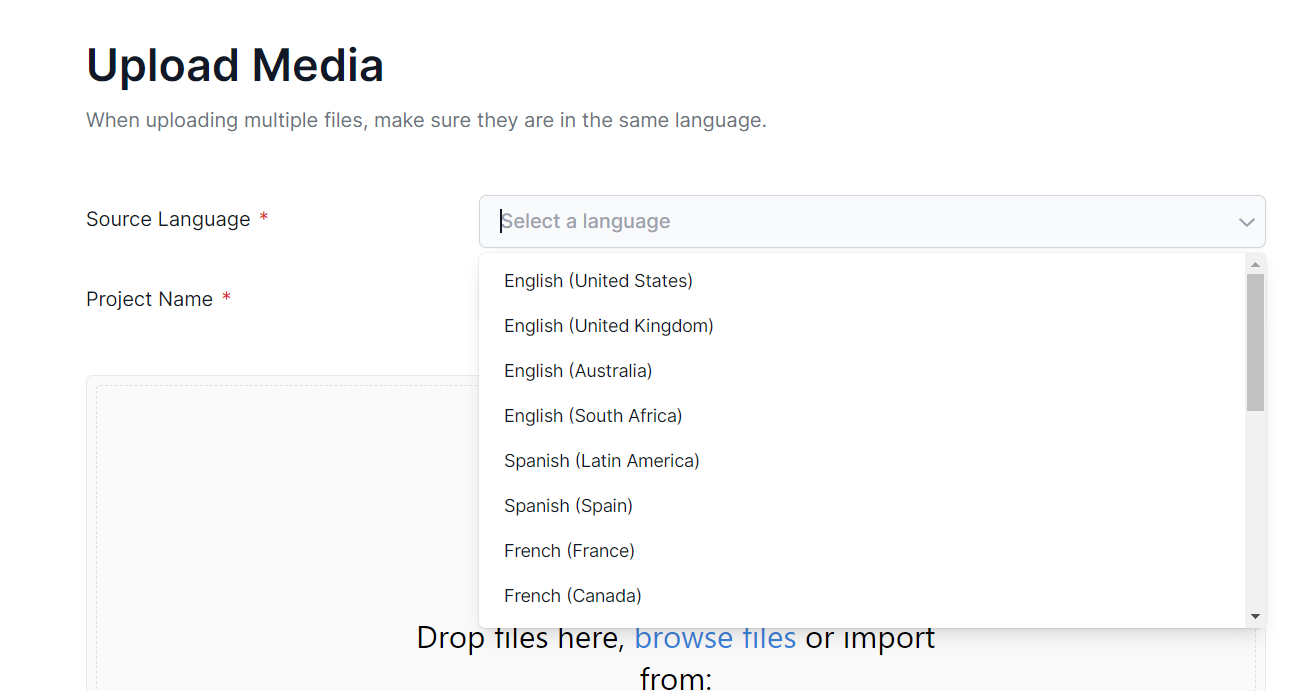 Enter your project name

Upload the files you would like to transcribe
Select if you would like to select them from your device, give us the links to files, or easily drag it from your device to the uploading window. You can also import your files from Dropbox, Box and Kaltura.
You may upload an unlimited number of files for transcription.
The maximum file size, supported by the system is 5 GB. Read more about Media File Formats here.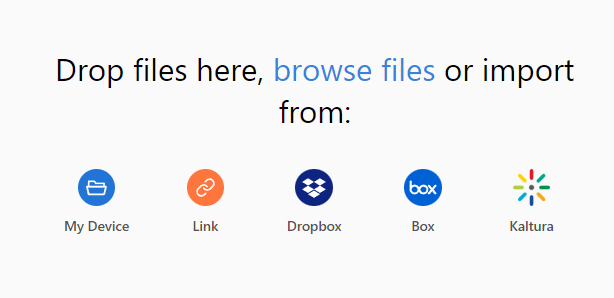 Tap the "+ Tags & Description" button if you want to add tags and/or description to your project.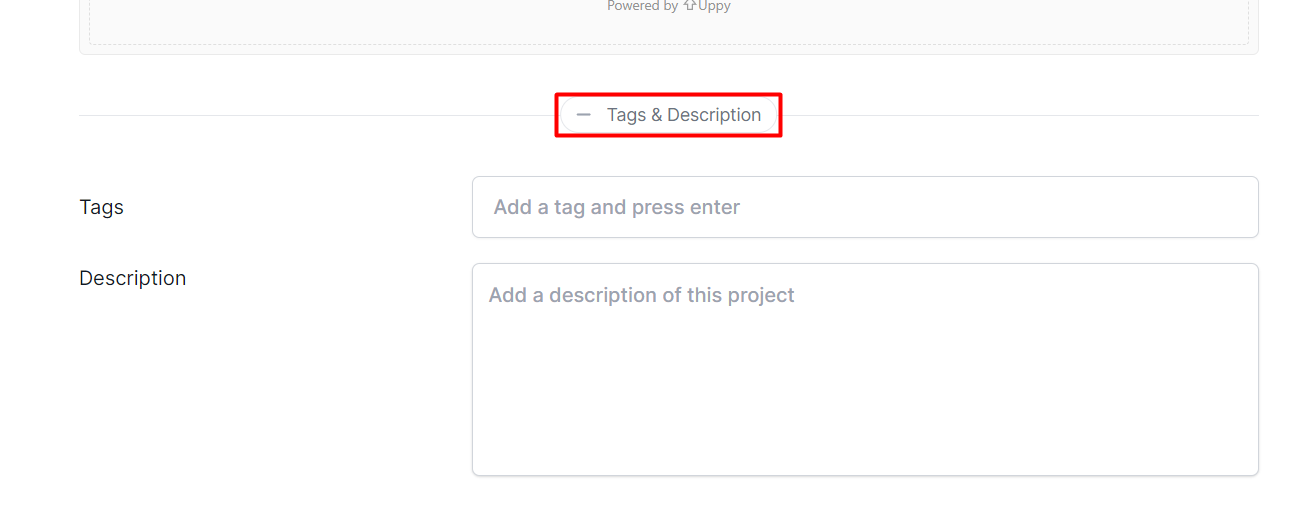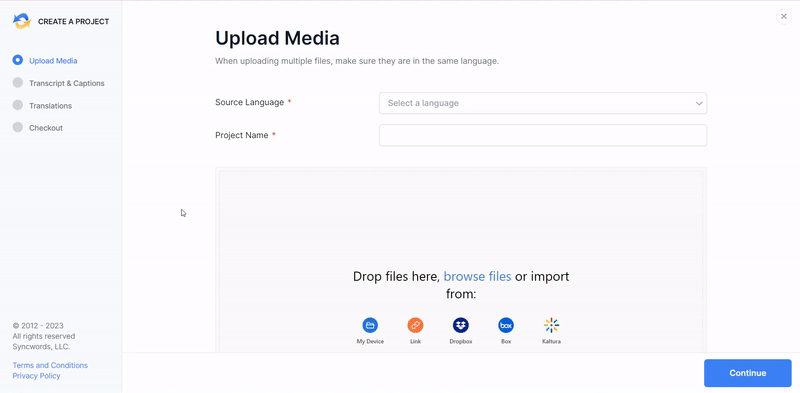 Step 2 - Transcript & Captions
If you select the "Human transcript" option, our professional transcribers will take your media and create a verbatim transcript for our system to use when generating your captions.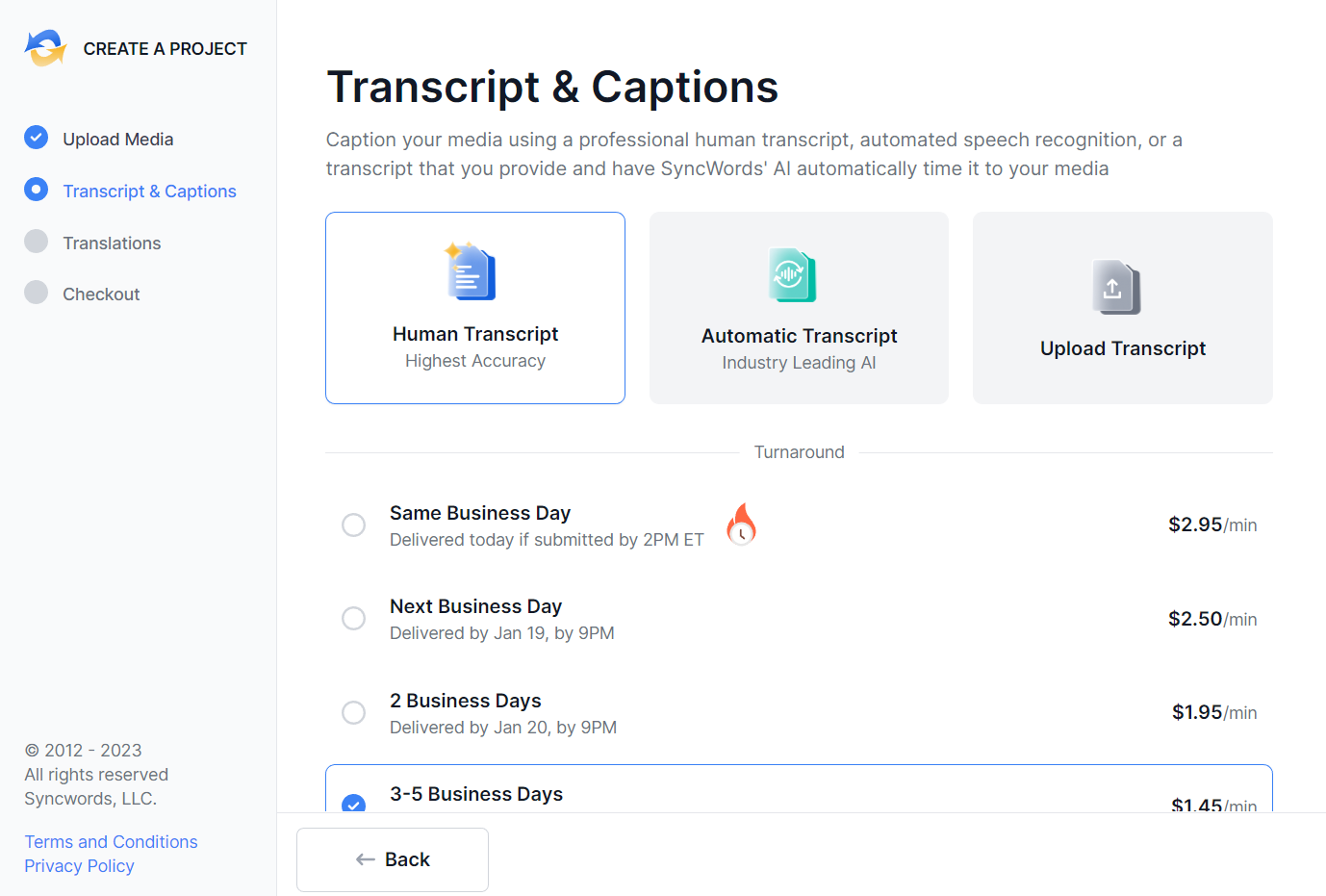 We have
3-5 business days transcription

2 business days

Next business day

Same business day
The price and turnaround time for each can be seen on your project page. Please make sure to keep the Transcript Turnaround times in mind when submitting your project.
By choosing that, you can provide notes and support documents for the transcriber, including the correct spelling of names, acronym definitions, and general guidance. You may also upload support documents, such as a syllabus, agenda, or cast/speaker list.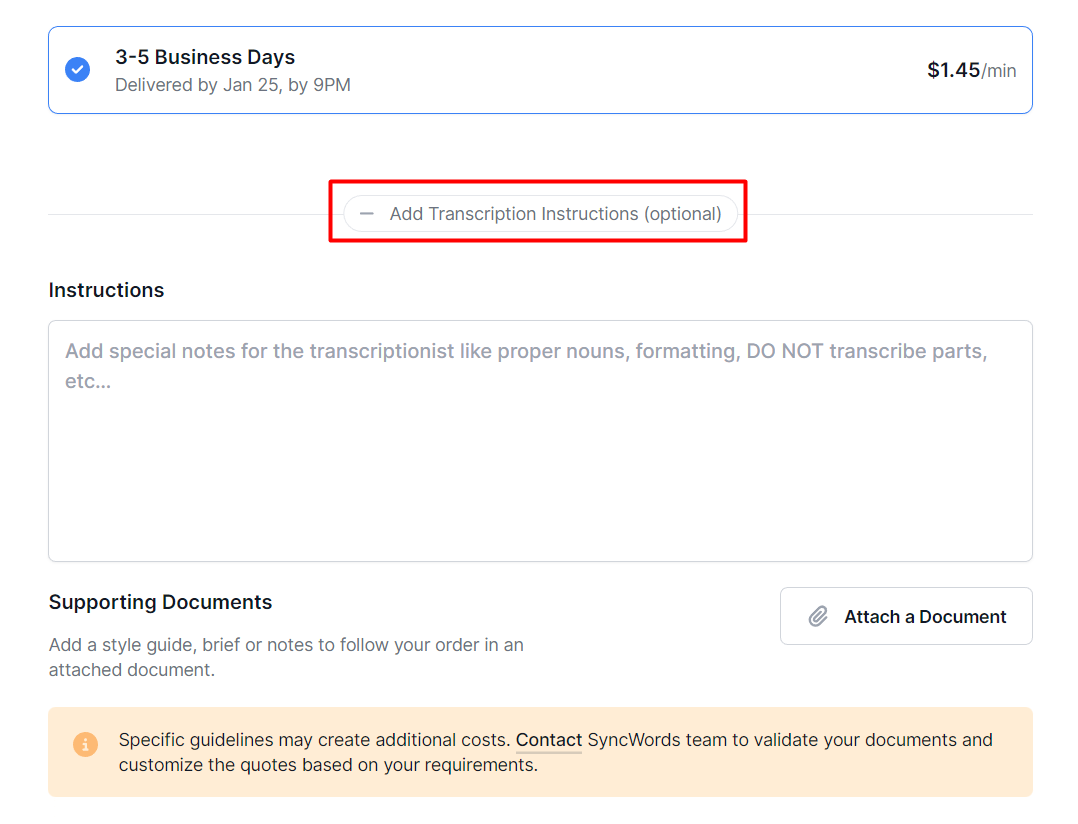 Click here for best practices on creating transcripts.
Automatic Transcript is a computer-generated transcription using AI technology (you can read more about it here).
You can choose different ASR engines.
Project processing takes 5 to 30 minutes depending on the volume of your media. Automatic Speech Recognition does not have an additional cost.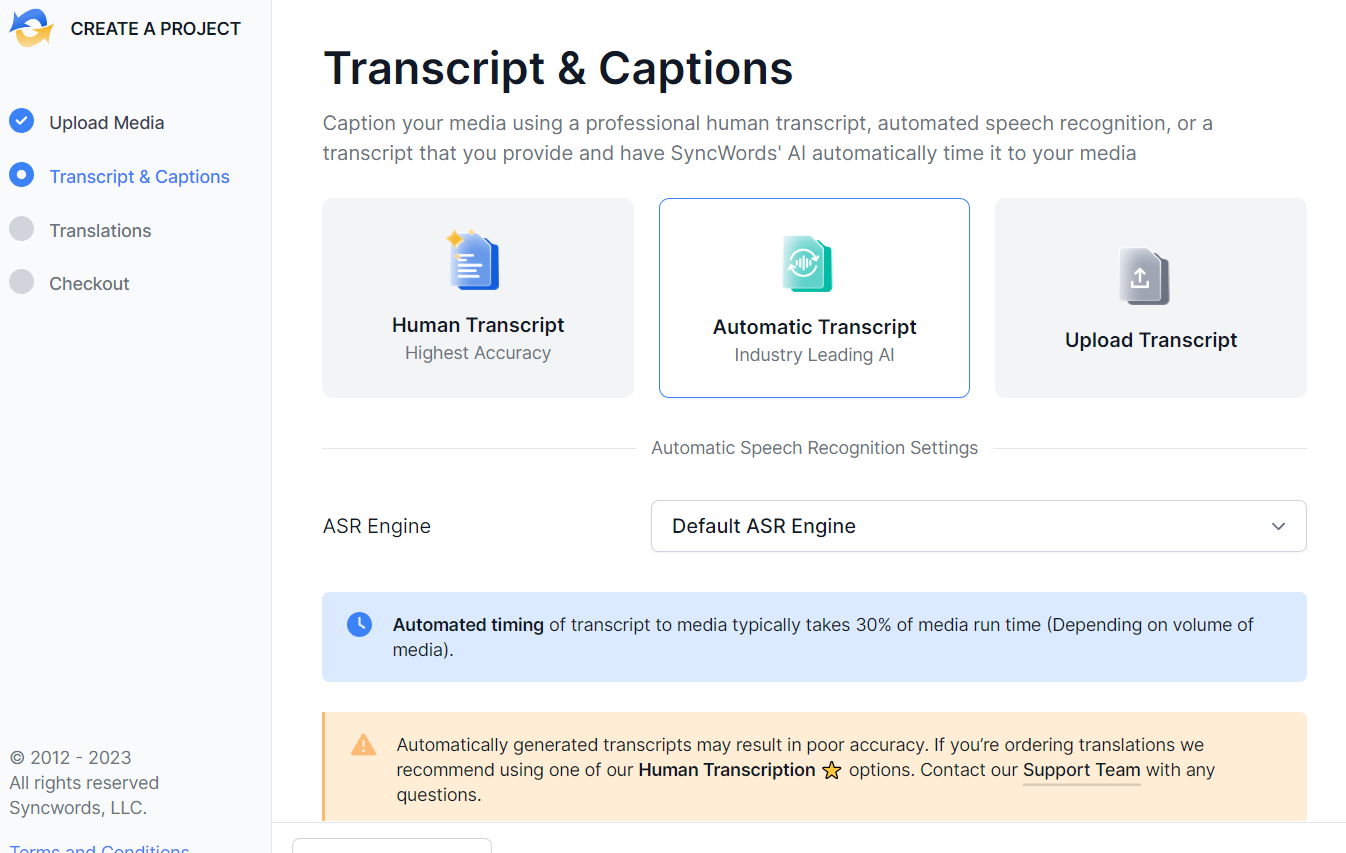 If you already have a transcript prepared, you can upload it by clicking "Upload Transcript". We support doc, docx, odt, and txt transcript files. Additionally, we support .SCC and.SRT caption ingestion as well.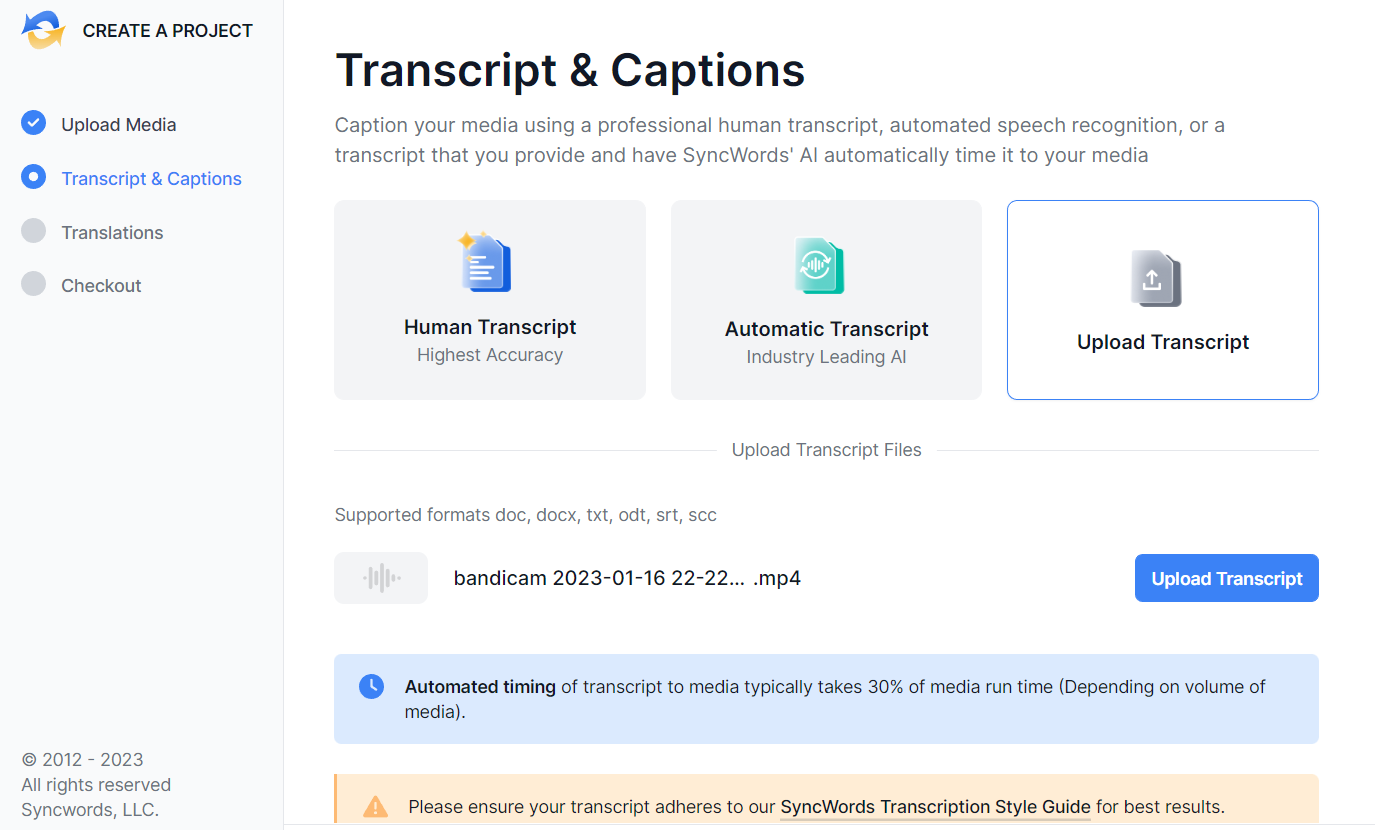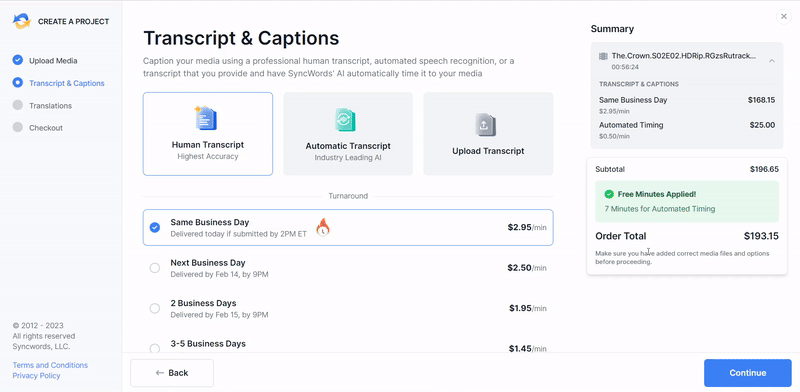 Step 3 - Translations
You can translate your transcripts to one of the over 50 languages available in SyncWords.
Select if you need Machine or Human PRO translation and the target language.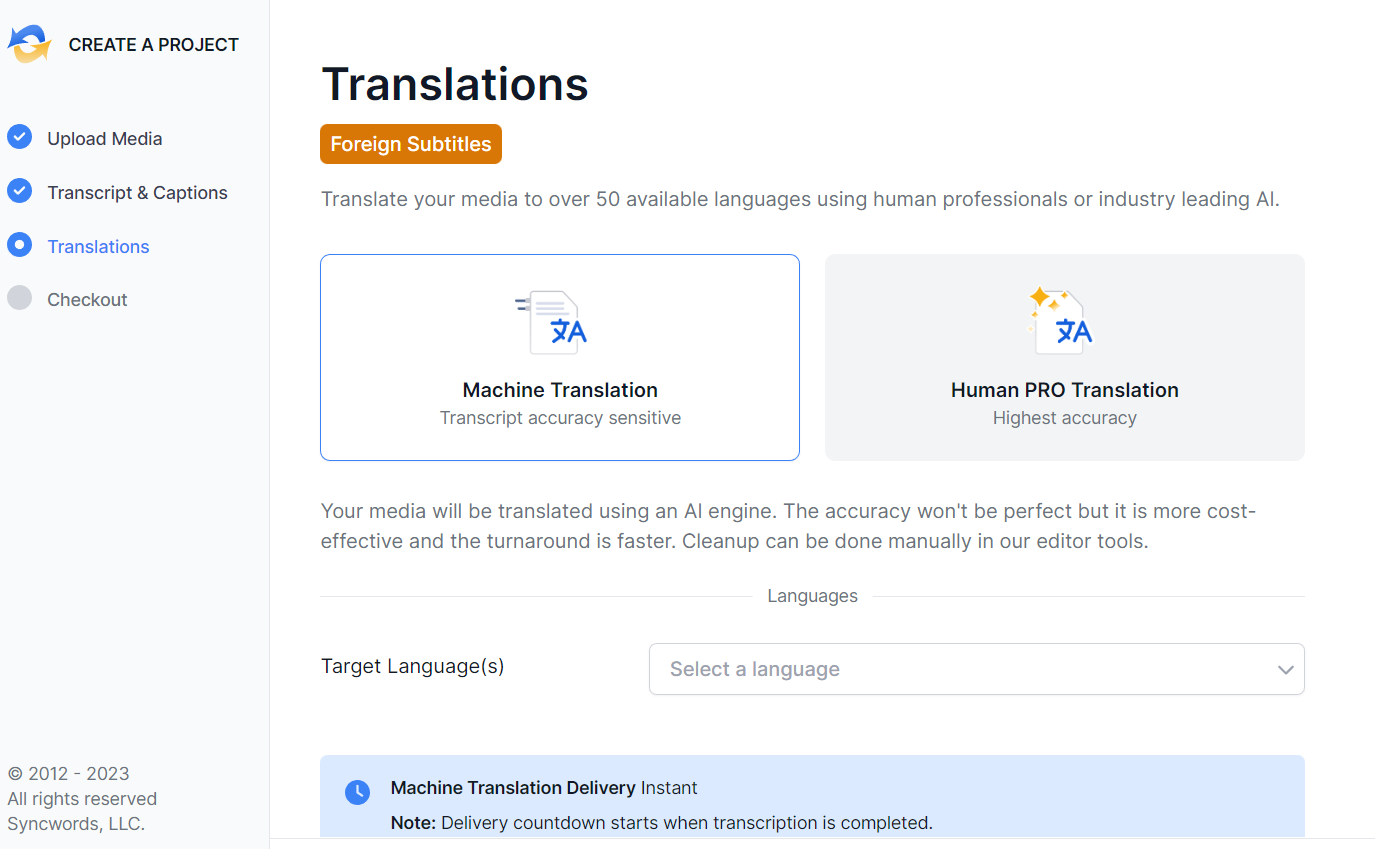 NOTE: Please, keep in mind available subtitle formats.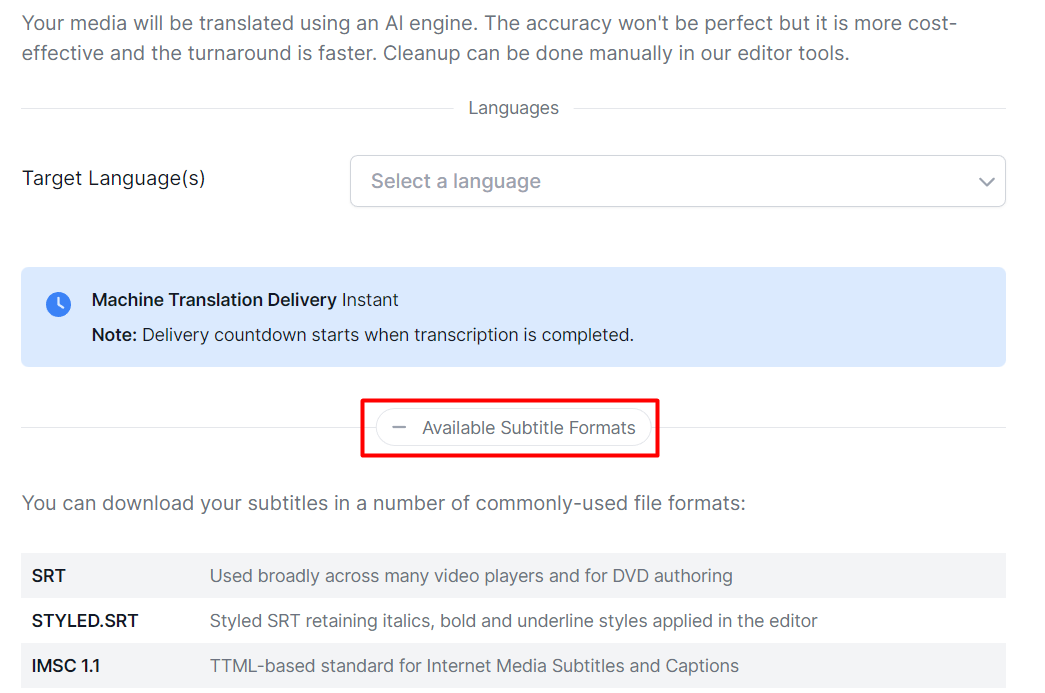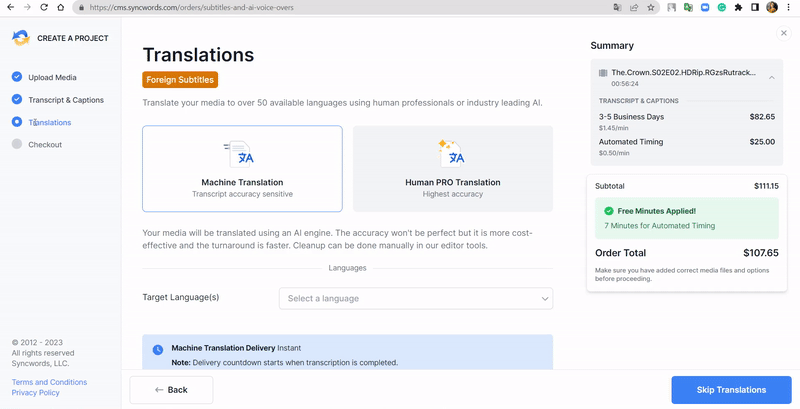 Step 4 - Checkout
When you have completed the steps above you will be ready to begin the project.
Choose the payment method and continue.
Paying by credit option is available only for enterprise customers. Enterprise customers also can assign their projects to different billing groups.
Read more about account types here. To request an enterprise account, contact SyncWords.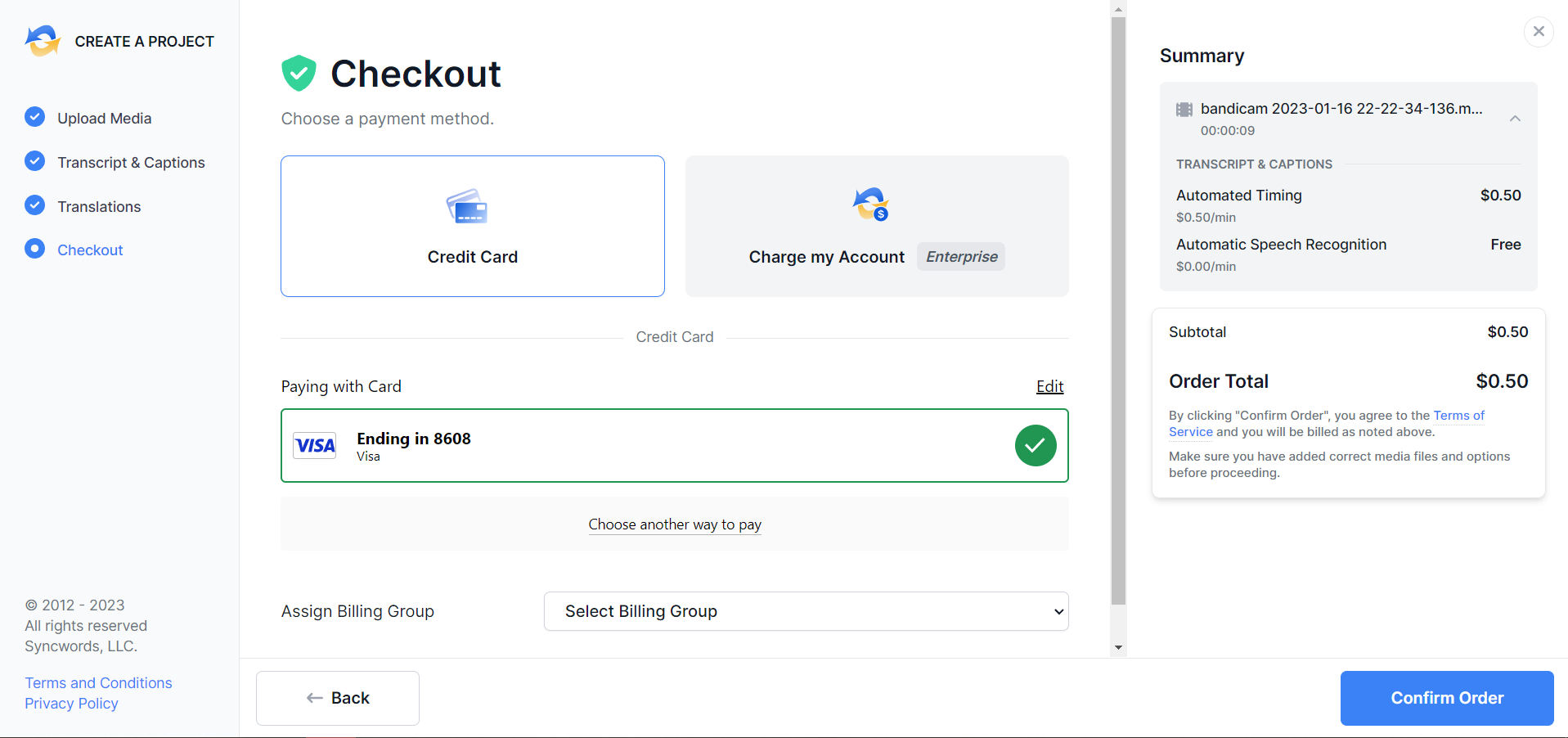 Once you confirmed your order, you may review your projects' statuses on your Dashboard.
Your project will be marked in orange indicating that it's Processing while SyncWords generates your captions.
When a project turns green, your captions are ready for download.