If you have multiple payment methods saved, you can select which is your default or delete cards that you no longer wish to use.
Step 1- Navigate to the Billing Page
On your Dashboard, select the "My Account" dropdown menu at the top of the screen and click on "Billing."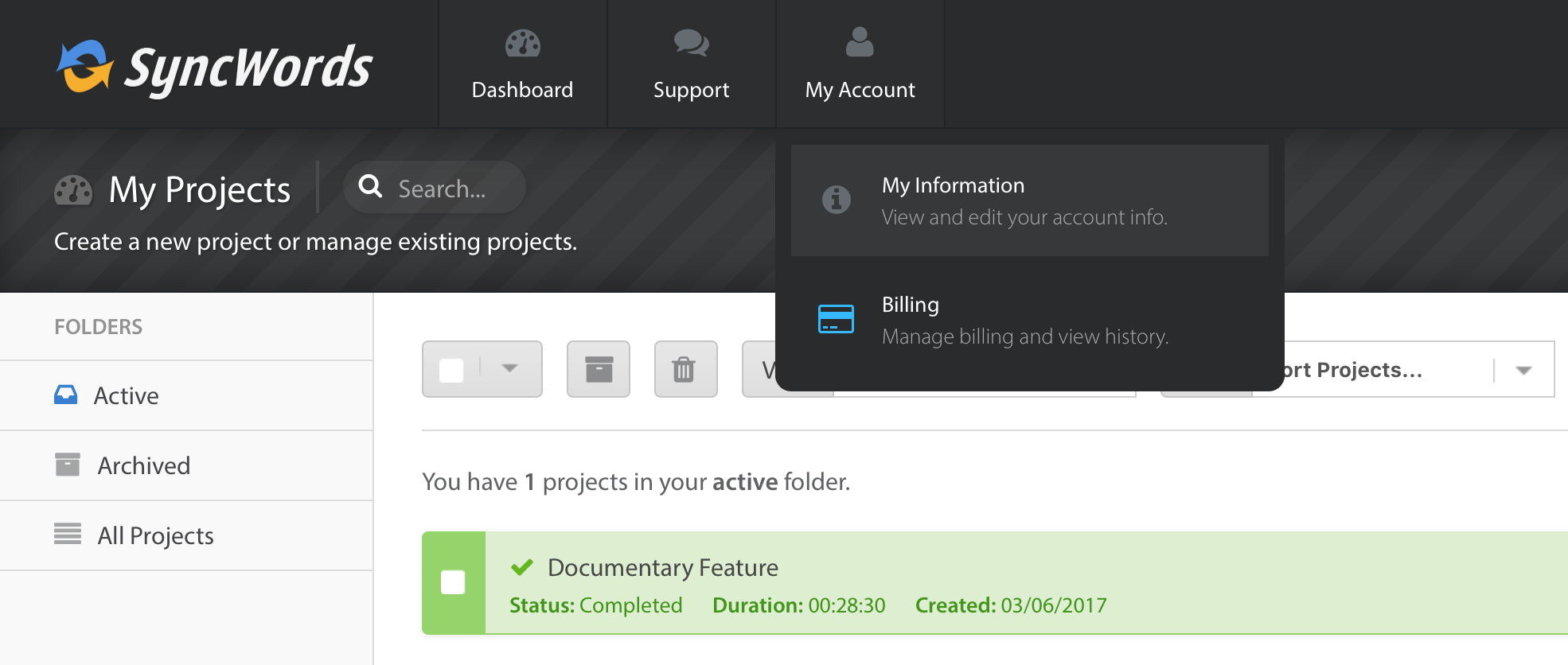 Step 2 - Set Default Payment Method
On your Billing page you will see a list of saved Payment Methods.
 Select the card that you want to be used as the default payment method by clicking the Set as Default link, or delete a card from your account by clicking the Delete link. See the "Add New Payment Method" support post to see how to add a different card to your account.