If you have forgotten your password, click the "Forgot Your Password?" link on the login page. You will receive an email with a link to reset your password.
Step 1 - Navigate to Account Settings
On the Dashboard, click "Settings" on the top menu and select "My Information" from the dropdown list.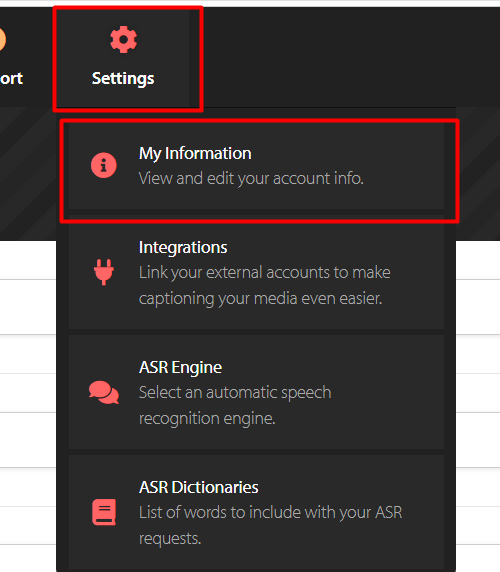 Step 2 - Enter New Password
In the gray panel on the right side of the screen, enter your existing password followed by your new password and confirmation of your new password. Click the "Save" button to apply these settings to your account.