SyncWords automatically stores all media and transcript files that you upload. You can access and download these source materials from the Project Page once your captions are complete.
Step 1 - Open Project Page
On your Dashboard, select the project whose source materials you would like to access. This will take you to the Project Page.

Step 2 - Access Source Materials
On the left side of the screen, you will see a number of "Project Options" including, Manage Caption Presets, Edit Project Information, Request ProSync, Download Media, Download Transcript, and Change Transcript or Language.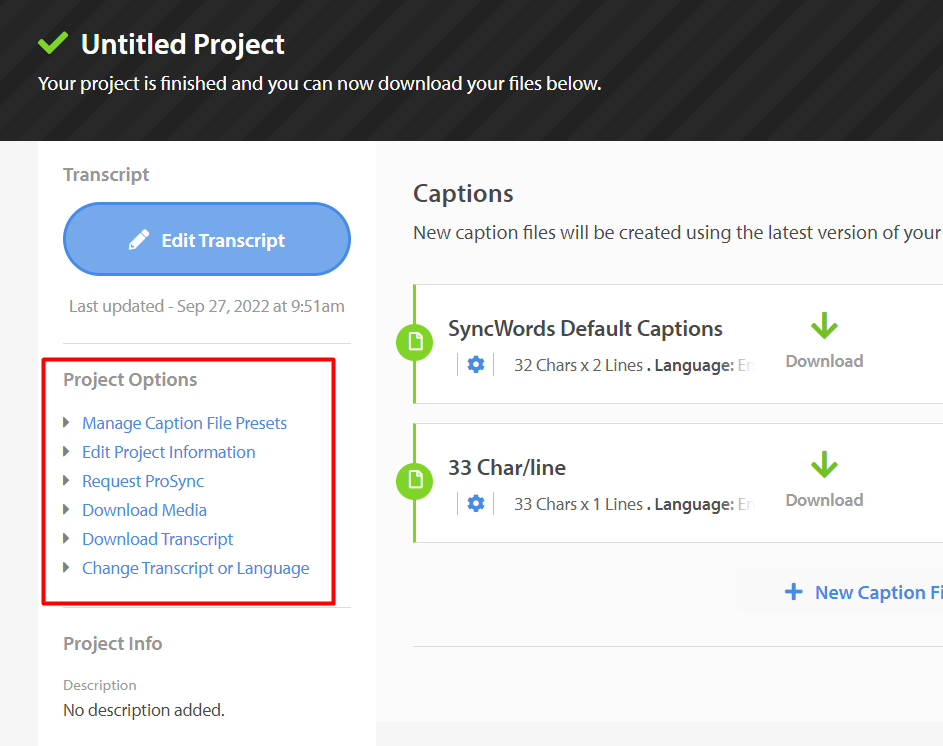 Step 3 - Download
To download your source materials, simply click the Download Media or Download Transcript link and save to your local disc.