If you are a User or Administrator of an Enterprise Account, you are able to sort and search through your organization's various Dashboards to find projects.
 On the upper left corner of your Dashboard, you will find a dropdown menu with options for viewing the Dashboards of other users at your organization. You can always return to your own Dashboard by selecting "My Projects."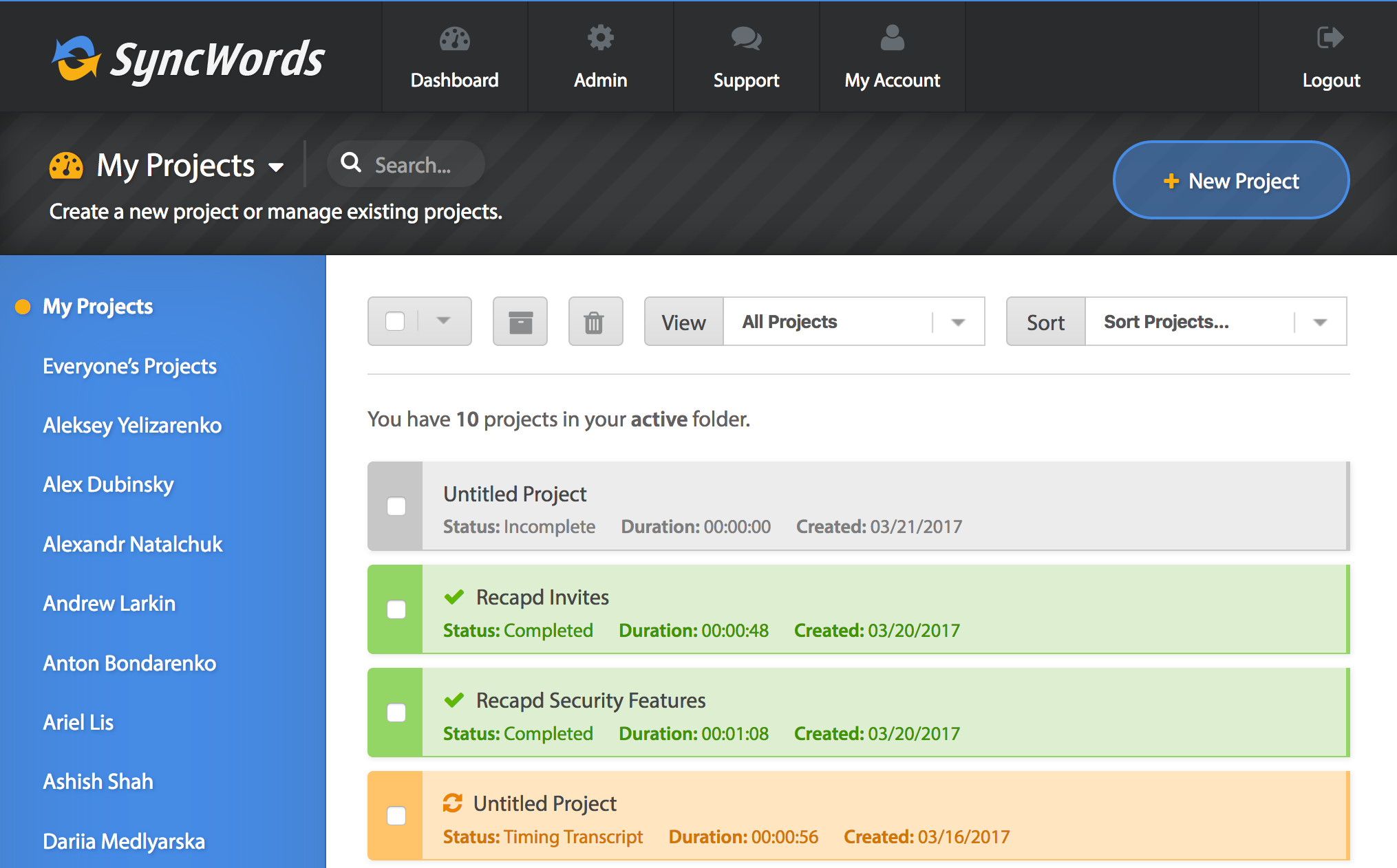 If you would like an overview of your entire organization's projects, you can select "Everyone's Projects" from the dropdown menu.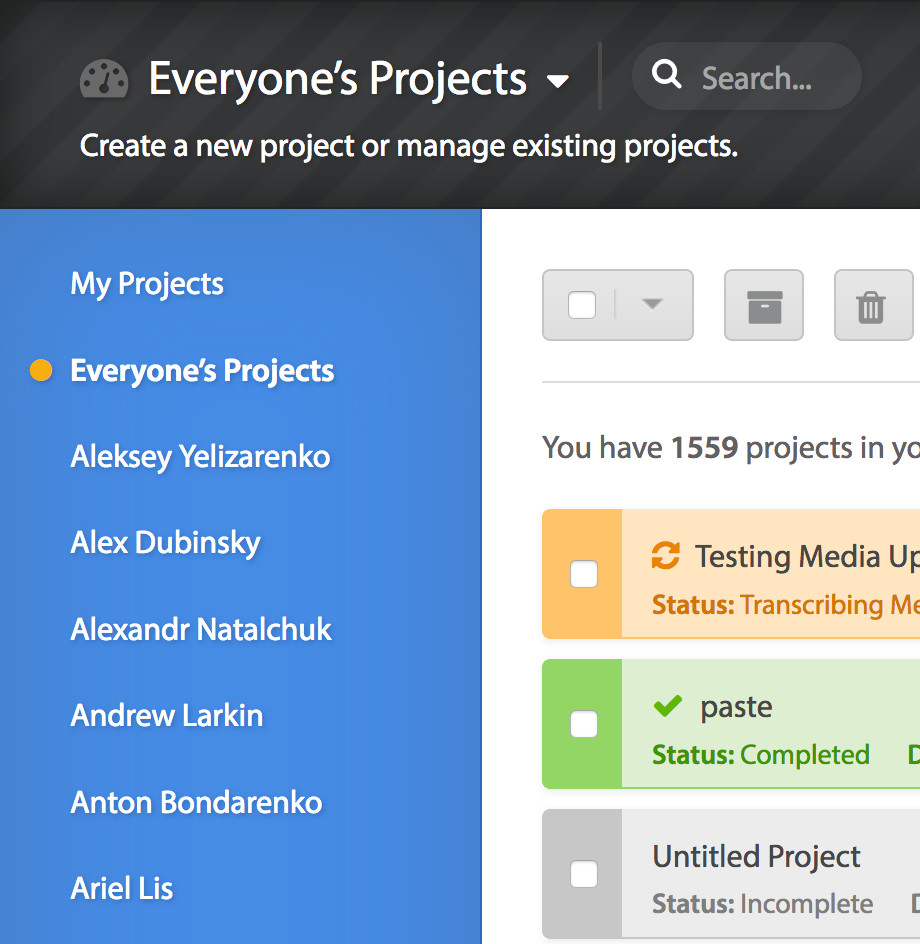 The "Quick search" box and the "Sort projects" dropdown menu enable you to search for keywords or reorganize projects' layout on the Dashboard.