By default, SyncWords organizes your projects in the order you create them. Your most recent projects will appear at the top of your Dashboard.
Sort Projects
It's easy to navigate through your projects using the Dashboard Toolbar options at the top of the page.

You can choose from a variety of organizational arrangements here. View all, complete, incomplete, processing or erroneous projects. Sort projects alphabetically, by duration, last modified or accessed, and by date created.

In addition, you can archive or delete projects individually by selecting the check box to the left of each project, or auto-grouping projects by their current state (all, complete, incomplete, processing, erroneous) and archiving or deleting them that way.

Search for a Project

All of the words in a project's name, description, and tags are fully searchable. Enter a keyword in the Search Box on the left side of the Dashboard to find relevant projects.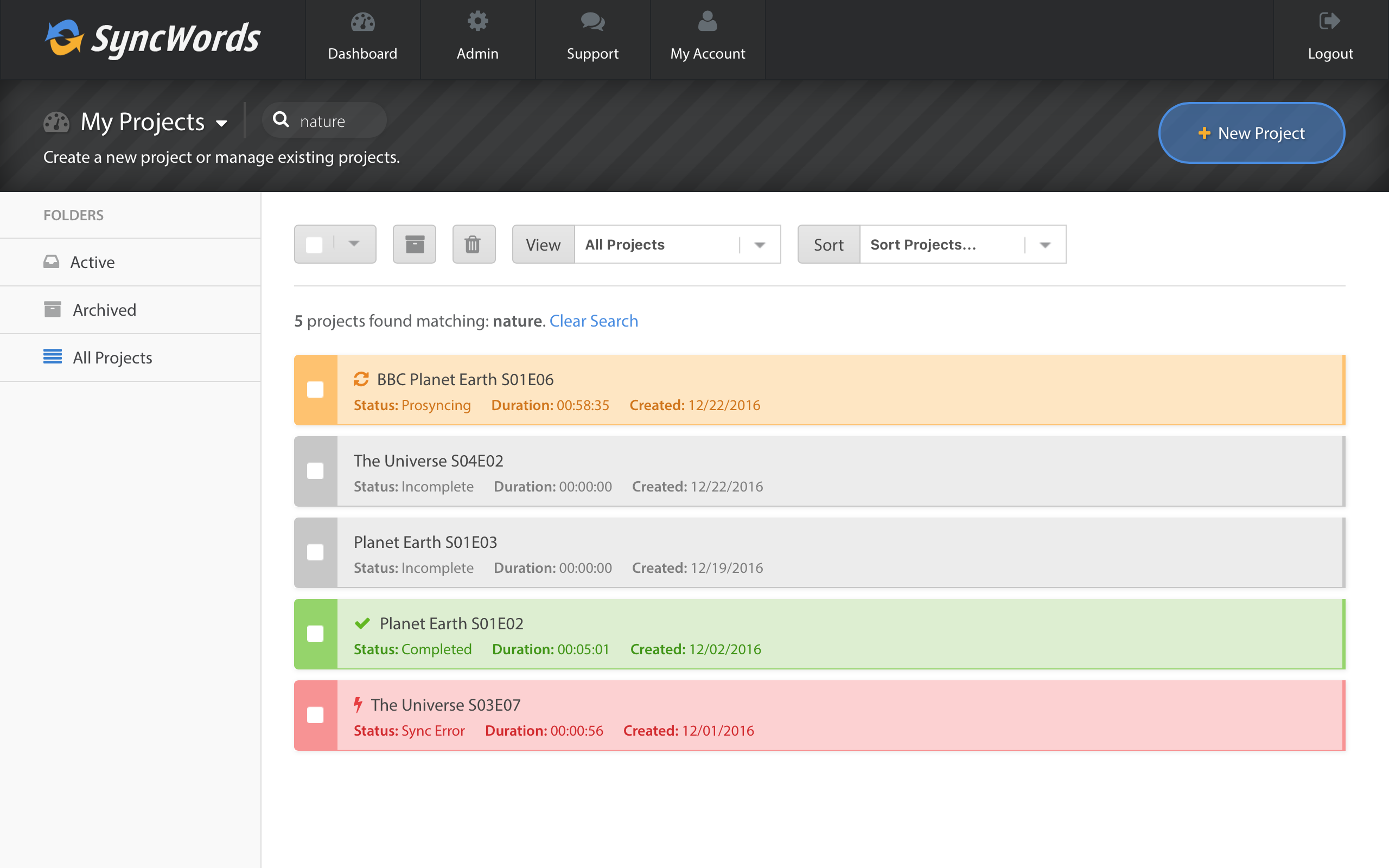 If you have an Enterprise Account, there are additional Search and Sort features available for your use. You can access information on those features here.