SyncWords automatically saves projects when you navigate away from the New Project page. If you have named the project but have not yet provided the necessary files and/or clicked the "Begin Project" button, it will remain Incomplete and grayed out on your Dashboard until you have uploaded a media file and transcript.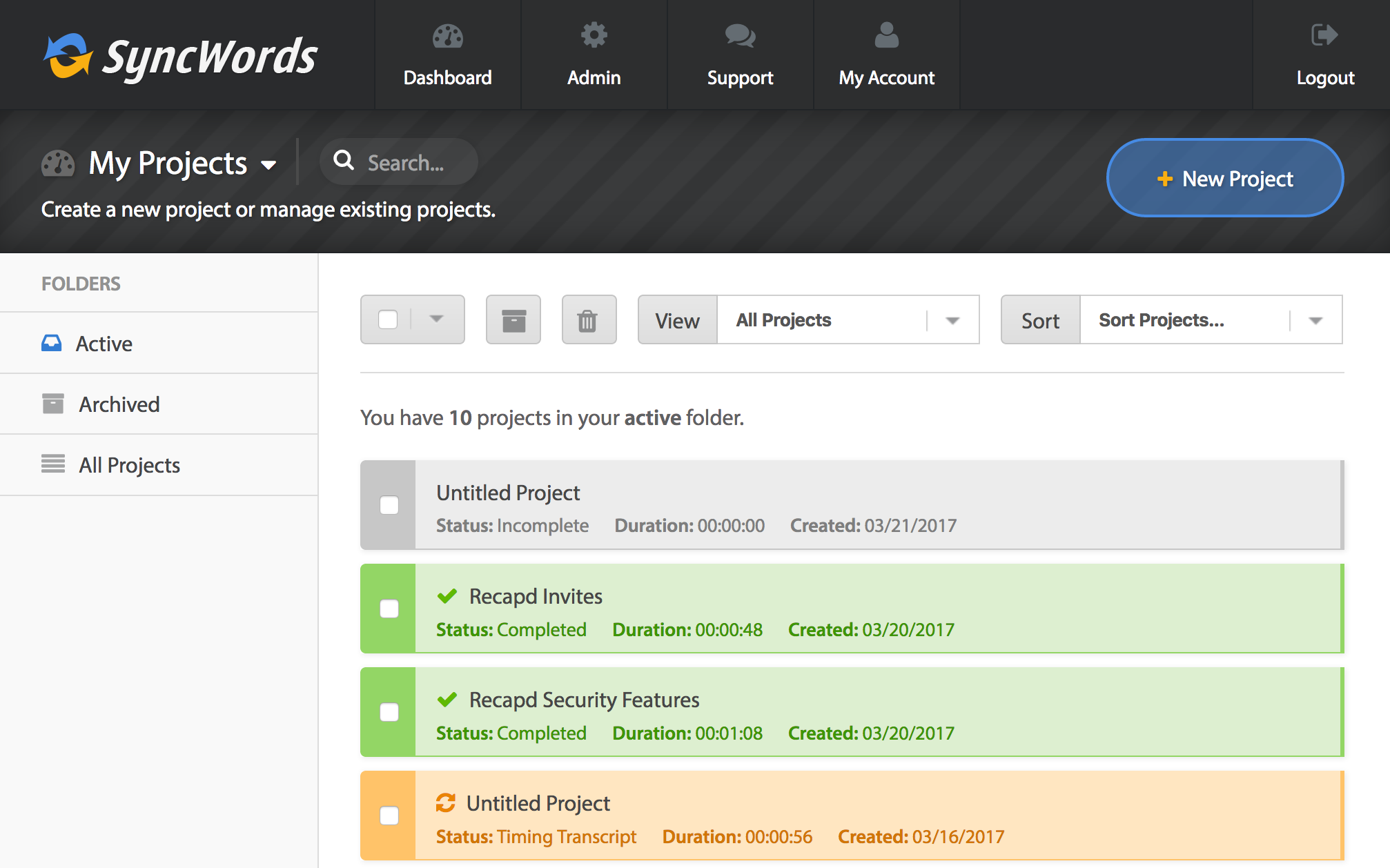 If you have requested a transcript from SyncWords, your project will appear on the Dashboard as Processing while the transcript is being generated.
If you decide to cancel and delete an Incomplete project, you can click just check off the project you want to delete and hit the Delete icon. The project and any files or content associated with it will be deleted and will no longer appear on your Dashboard. Your account will not be charged. 
Please note: If you have requested transcription or prosync you will not be able to delete the project. Please contact us to stop the transcription or prosync and delete this project.