Step 1 - Save srt File
Once you have processed your video through SyncWords, open the Project Page and scroll down to the Select Output File Types section and check off and download an .srt file, one of the most common caption file types.
To learn more about what subtitle and closed caption file types YouTube supports you can visit YouTube's help article
See the Create a New Project and How to Output Captions on how to upload you media, customize your caption style, and save files to your local disc.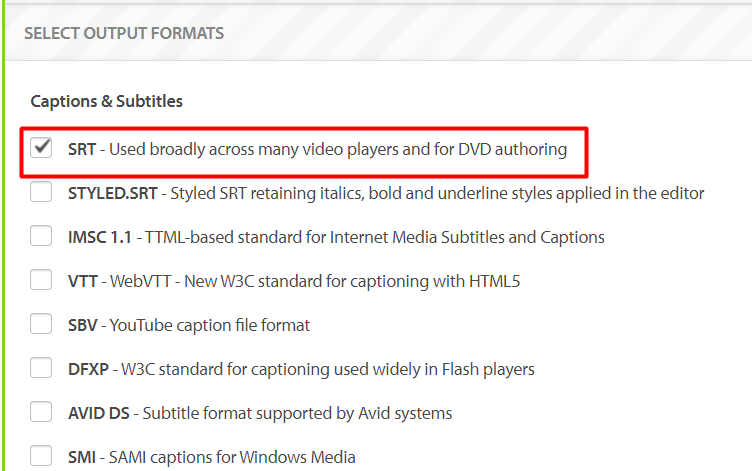 Step 2 - Log in to YouTube
Log in to your YouTube account and go to your YouTube Studio
Once you are in your Studio, go to your channel content list

Step 3 - Edit Video
Click the "Details" button next to the video you want to add captions to. Navigate to the Subtitles tab, select the language of your Captions and click "Confirm".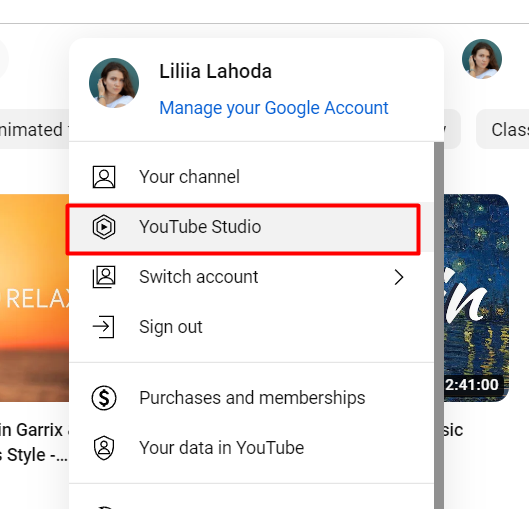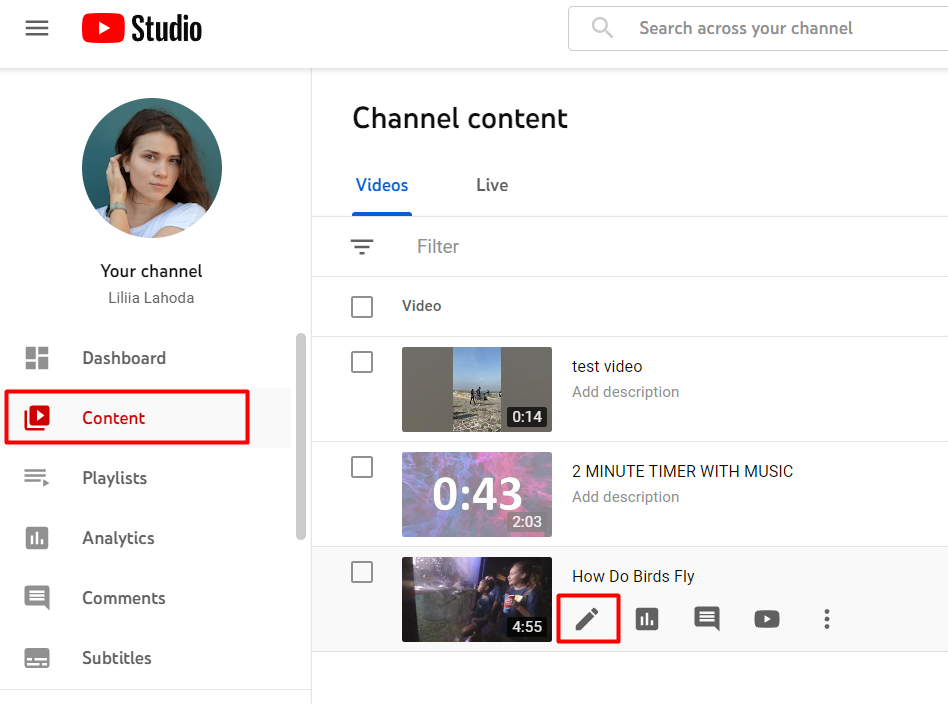 Step 4 - Add Captions
Click the "Add" button. And then "Upload file".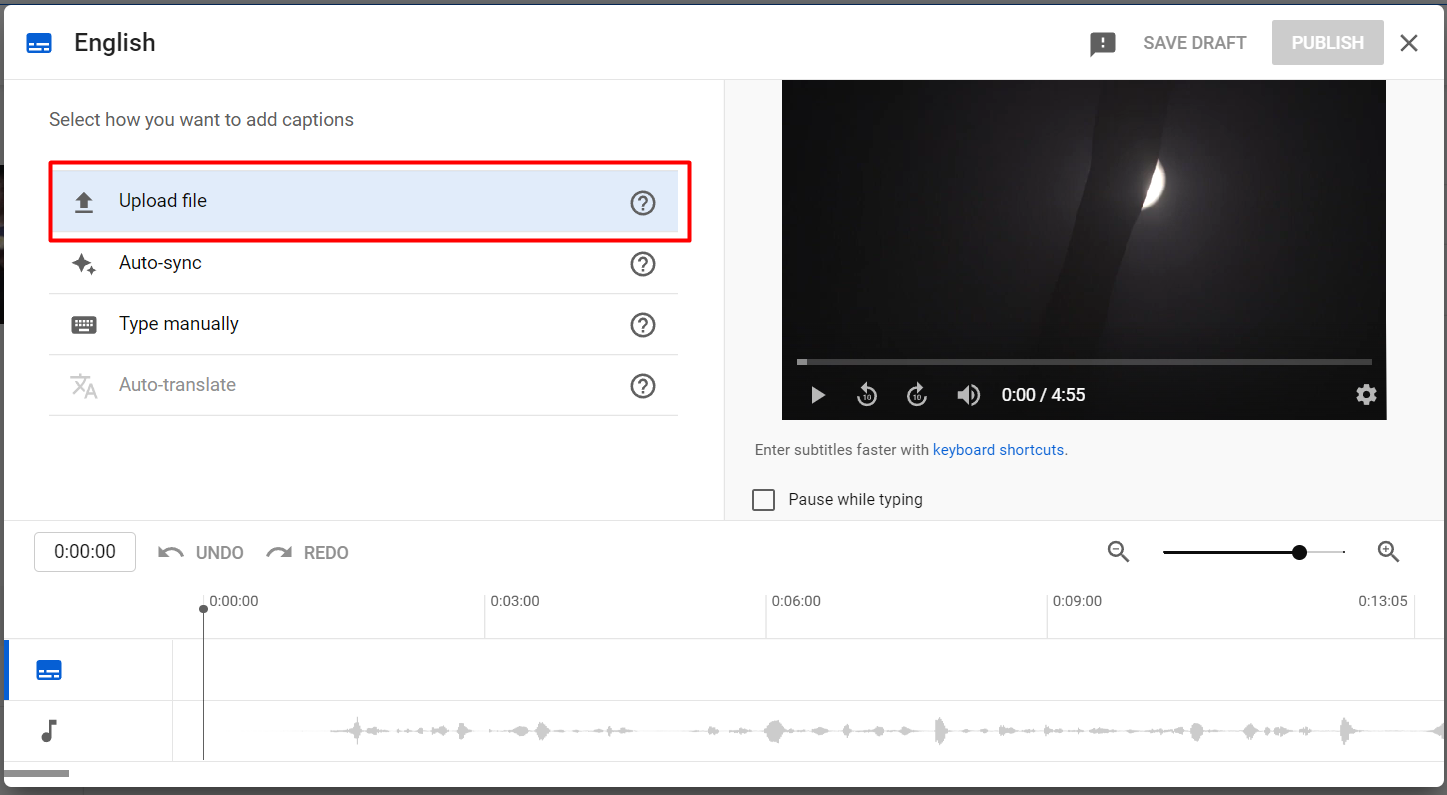 Select the "With Timing" file type and click "Continue"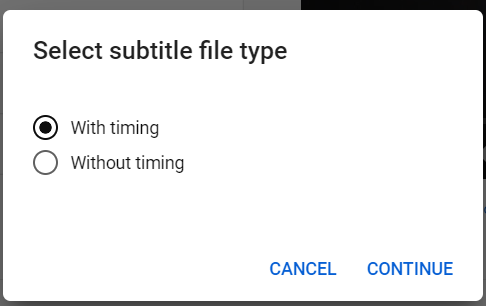 A dialog window will open - navigate to the .srt file that you saved on your computer in Step 1, and click 'Open' to load the captions.
Check all captions and click "Publish"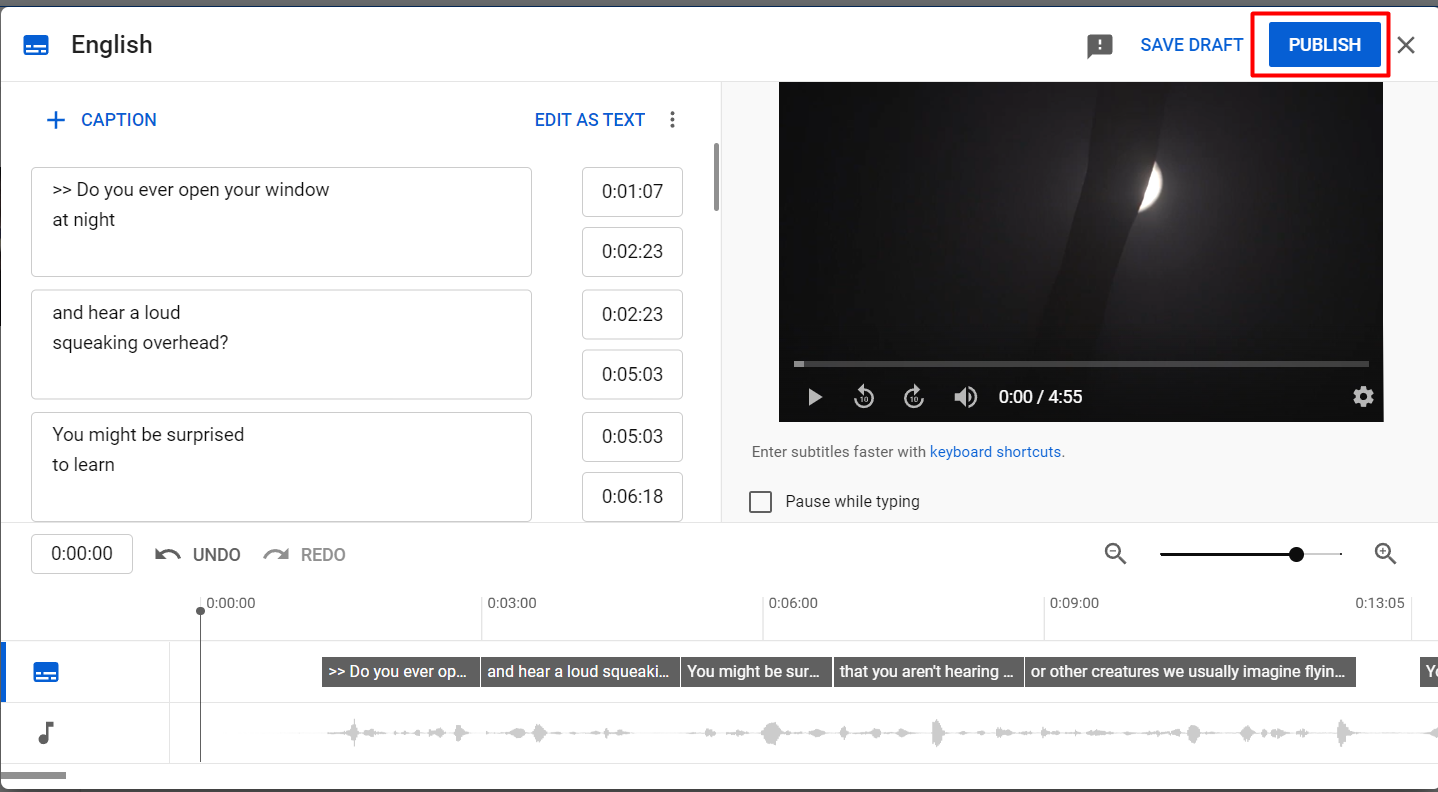 Now when viewers watch this YouTube video they will be able to toggle captions on and off at their preference.
To automatically post captions back to your YouTube videos from SyncWords see our YouTube Integration article