Step 1- Select Project
On your Dashboard, you can view all of your projects. The most recent project will be on top. Captions are ready for download when the project completes. The project will turn Green once completed.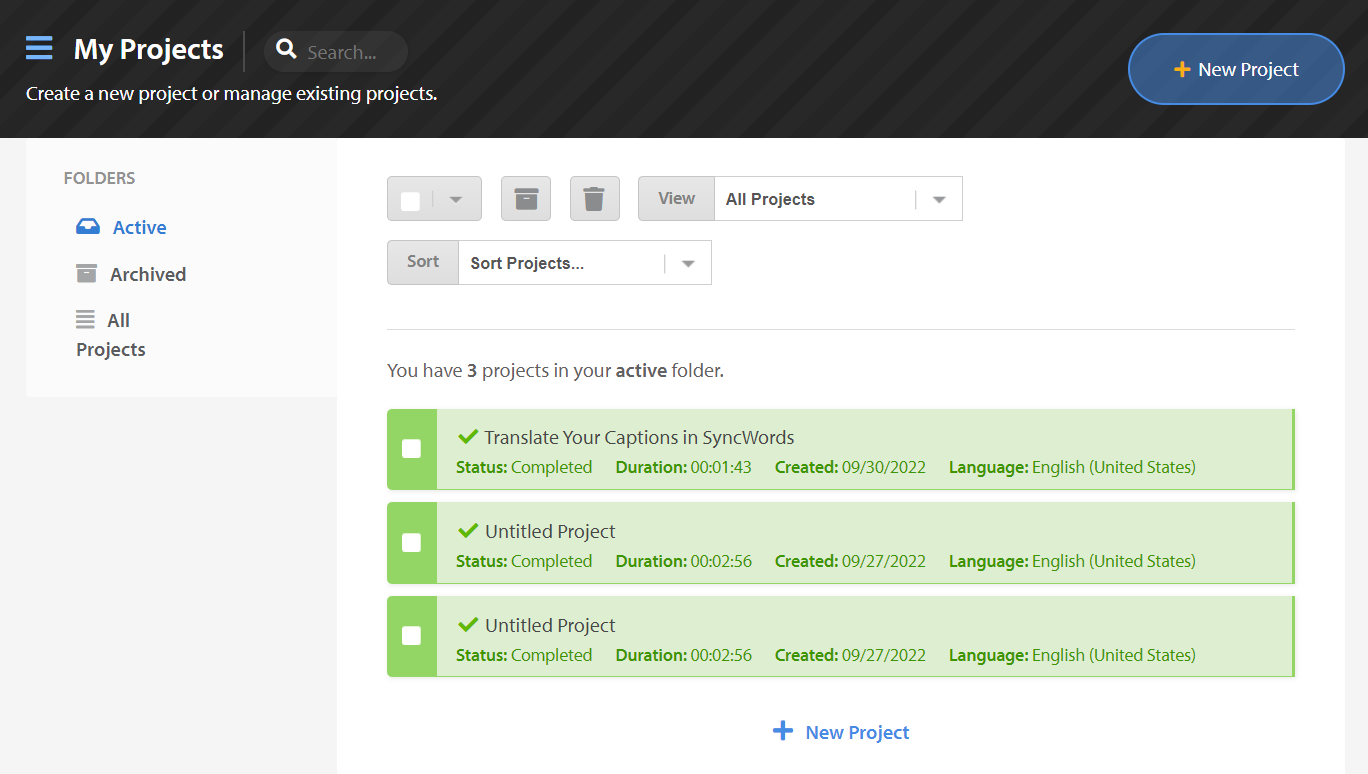 Clicking on the project will bring you to the Completed Project Page.

Step 2 - Customize Your Captions
SyncWords offers a wide array of caption output settings and formats that can be accessed from the Completed Project Page. If you have existing Caption File Presets, you will see them on the Completed Project Page.
By default, every synced project includes the SyncWords' Default Captions preset which contains .SRT, .VTT and .SCC formats using 32 characters per line by 2 lines. You can quickly select other output formats by clicking the blue gear icon on any existing caption file preset.
If you want to update or create new presets with different attributed settings, you can quickly do so.
Clicking "+ New Caption File" lets the user create a new caption file output. Set the values for Characters per Line and Number of Lines per Segment to a minimum. More advanced customization options are also available. For further information on these options, see the Advanced Caption Output Settings support post.

Step 3 - Select your caption file formats
In the Select Output File Types section, you can scroll through a variety of caption file types. Check off any caption and/or transcript file types you want to download (you can select multiple file types.)
Standard caption files are available, including .srt, .smi, .dfxp, .scc, .sbv for YouTube, captions compatible with Real Player, QuickTime, and DVD authoring caption formats as well. There are also options for transcripts with and without timing information.
Once you've checked off the desired formats, you have the option of updating an existing preset or creating a new one with these settings.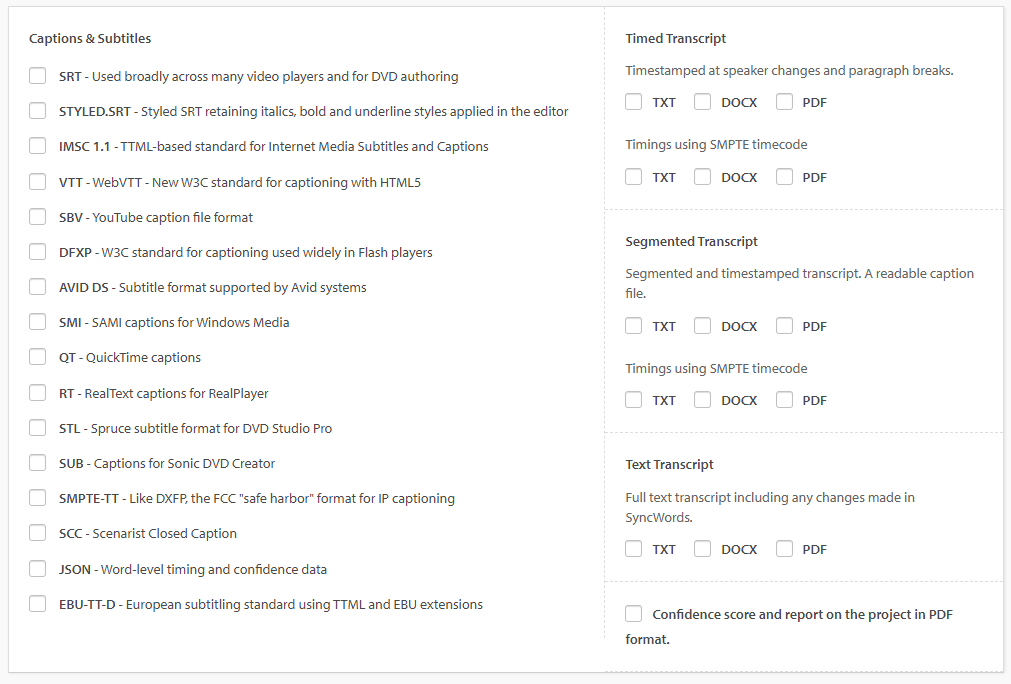 Step 4 - Create Your Caption File
Once you have reviewed your settings and selected the output file type(s), give your new caption file a name and click the "Create Caption File" button. This will create the caption file for this specific project.

If you want to use these settings again for multiple projects you can check off the "Create a New Preset" option and give your preset a name. This preset will now be available for all projects going forward.
Step 5 - Download your Caption file
Click the "Download Files" button. You will be prompted to save a .zip folder, containing all the file outputs you requested, to your local disc.