Step 1- Select Project
On your Dashboard, you can view all of your projects. The most recent will be on top. Captions are ready for download when the border on the project title is green and reads "Complete."
Clicking on the project will bring you to the Project Page.

Step 2 - Customize Your Captions
If you have existing Caption Profiles, you can load these settings from the "Select a Profile" dropdown menu. Caption Profiles are a convenient way to have your preferred settings consistent across projects. For more information on creating and editing Caption Profiles, view the Caption Profiles support post.
 By default, SyncWords outputs caption files with 40 characters per line over two lines. In the Customize Output Files section, you can modify the number of characters per line (from 20 to 55) as well as the numbers of lines per caption.
 More advanced customization options are also available. For further information on these options, see the Advanced Caption Output Settings support post.

Step 3 - Select your caption file formats
In the Select Output File Types section, you can scroll through a variety of caption file types. Check off any caption and/or transcript file types you want to download (you can select multiple file types.)
 Standard caption files are available, including .srt, .smi, .dfxp, .scc, .sbv for YouTube, captions compatible with Real Player, QuickTime, and DVD authoring caption formats as well.
There are also options for transcripts with and without timing information.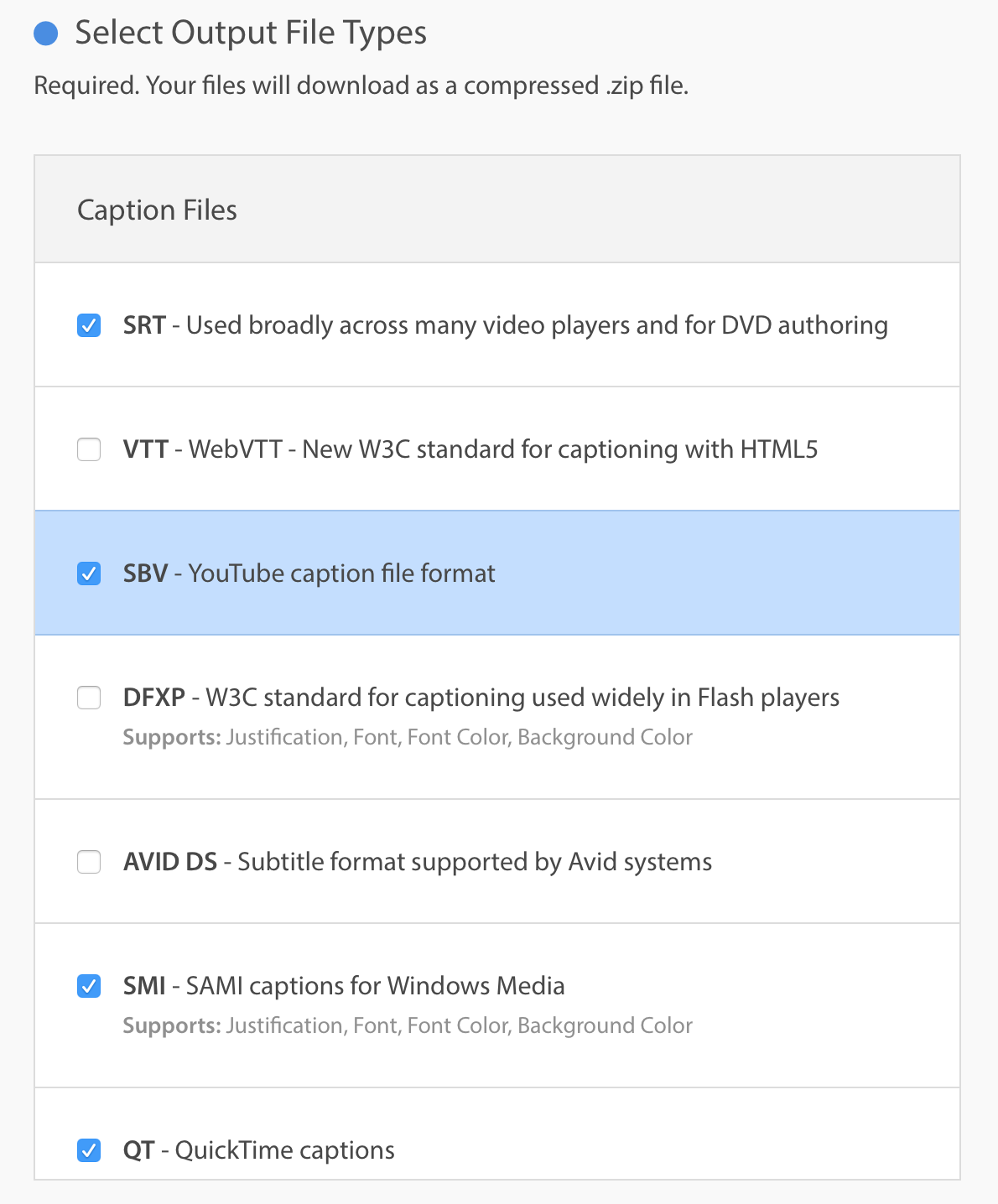 Step 4 - Download your caption files
Once you have reviewed your files and selected the output file type(s), click the "Download Files" button. You will be prompted to save a .zip folder to your local disc.