Signing up for a SyncWords account is easy. Your account allows you to create time-stamped captioning projects with your media and transcript files.
Step 1 - Sign Up
Go to syncwords.com. Click the Try It For Free button to get started.

Step 2 - Basic Info
Fill out the form with your basic user information and create a password. Press Create Account once your information is entered.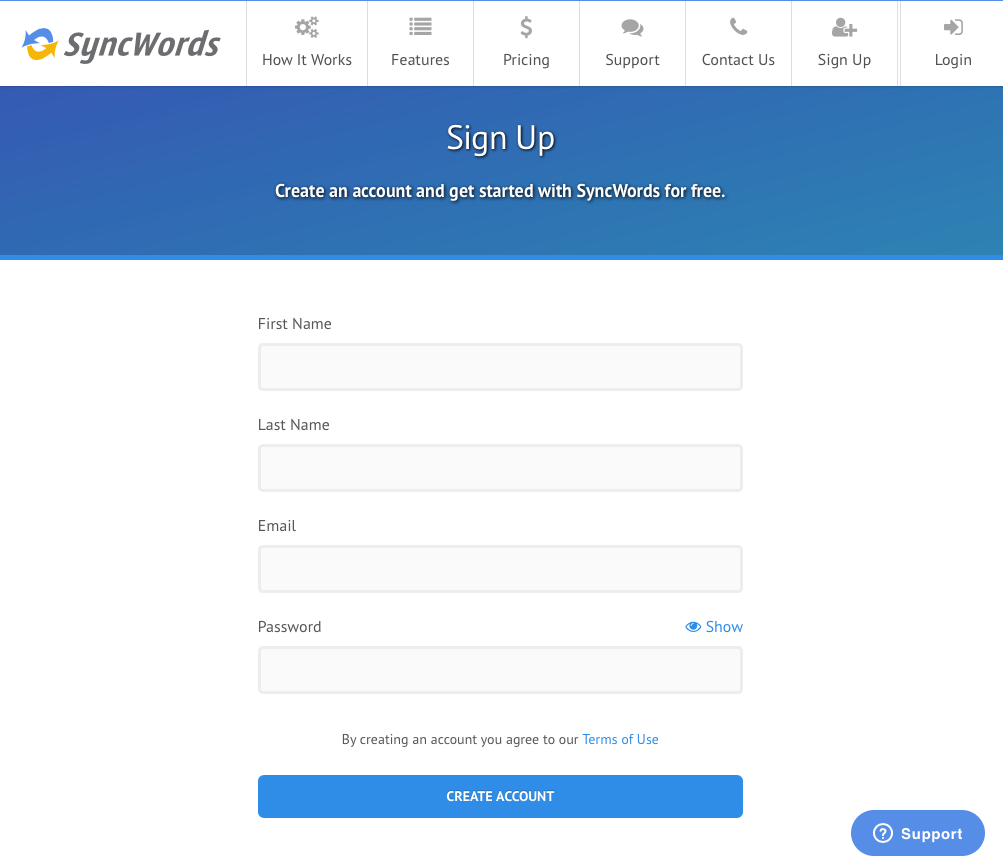 Step 3 - Payment Info (Optional)
You are not required to enter your billing information at this time; however, if you are planning to process clips and using our transcription services, this step can save you time later.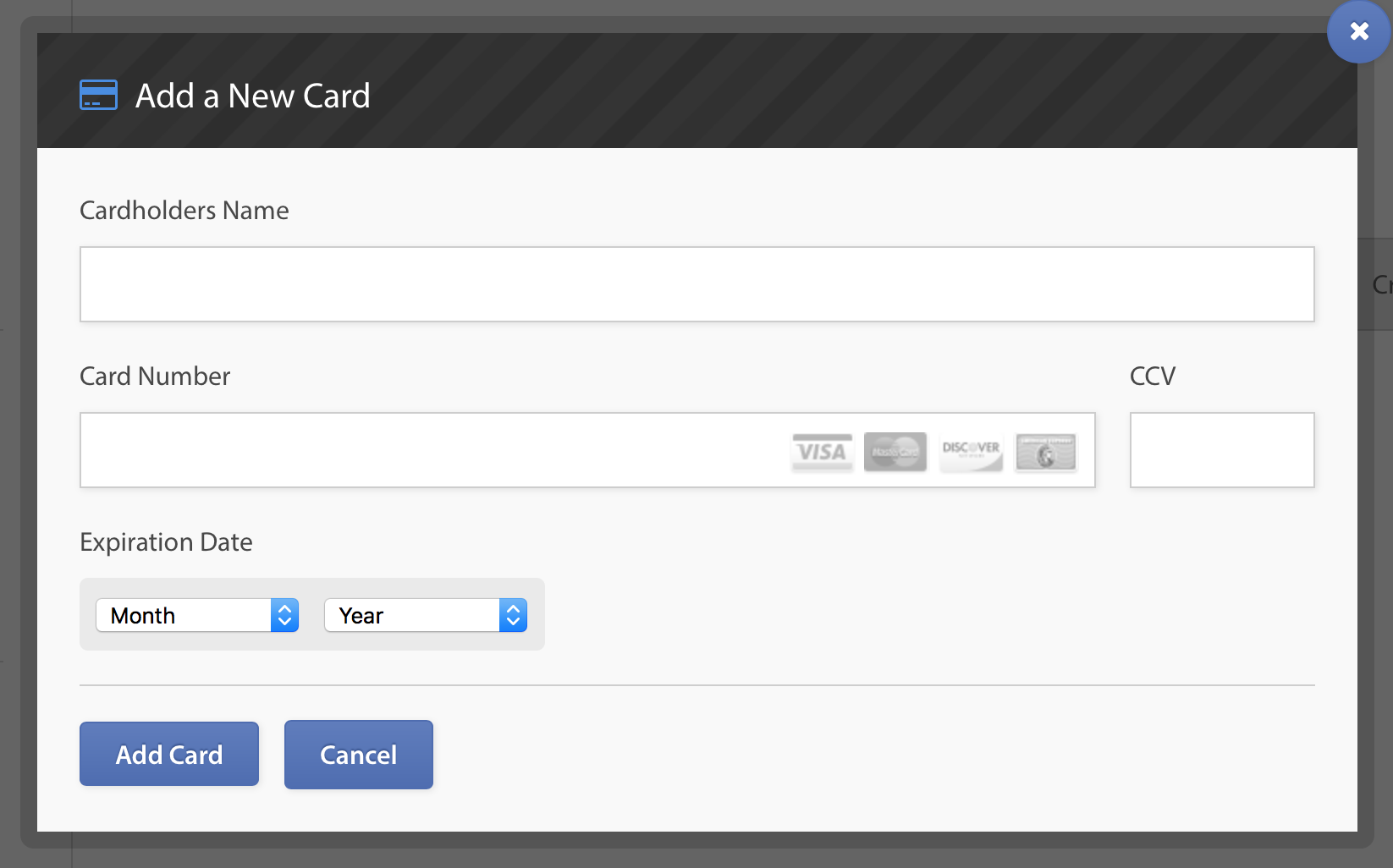 Step 4-Dashboard
Congratulations, you now have a SyncWords account! 
The next page you land on will be your Dashboard, the command central of your account. From here, you can begin syncing your media and transcripts.
 As you continue to do work with SyncWords, all of your projects and their statuses will always be visible on your Dashboard.