Step 1 - Save Caption File
Once you have processed your video through SyncWords, open the Project Page and scroll down to the Select Output File Types section and check off and download a caption file. Vimeo Player accepts srt, dfxp, scc, and sami files. See the Create a New Project and How to Output Captions on how to upload you media, customize your caption style, and save files to your local disc.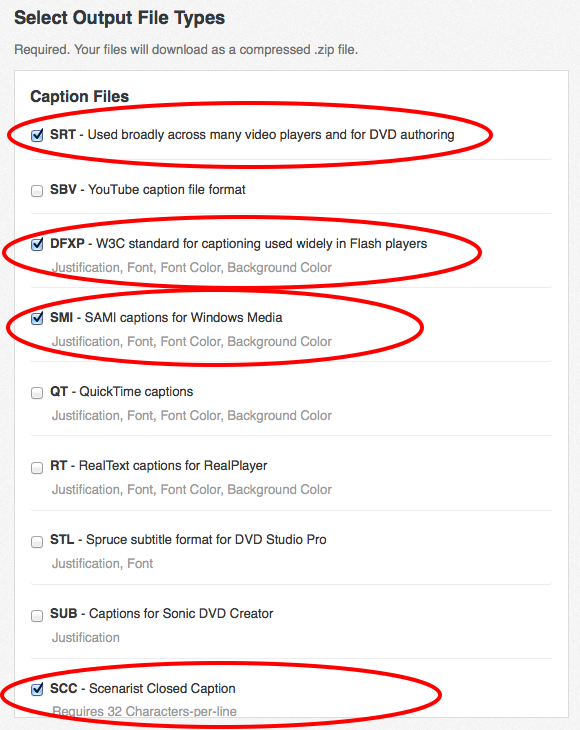 Step 2 - Log in to Vimeo
Log in to your Vimeo account.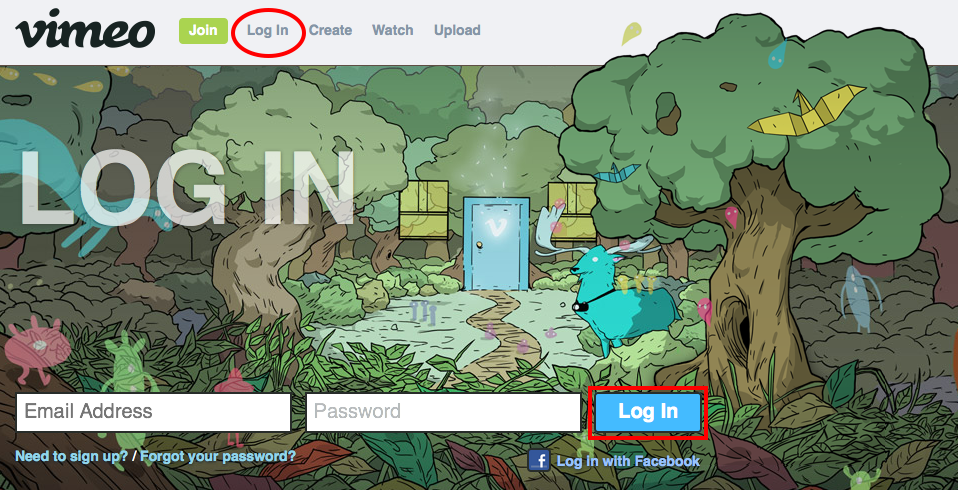 Hover your cursor over "Videos" until the menu opens up, then click "My Videos" to manage your video uploads.

Step 3 - Manage Video Settings
Click the cog in the upper right corner of the video you want to add captions to to manage the video settings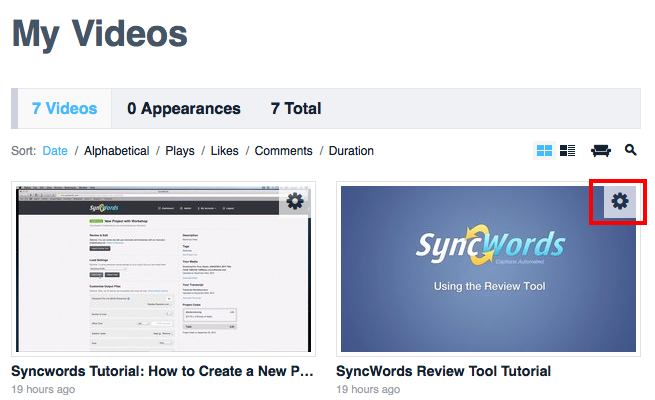 Step 4 - Add Captions
Select the "Advanced" Video Settings tab, and click the "Choose a Caption File to Upload" button. Navigate to the the caption file on your local disc.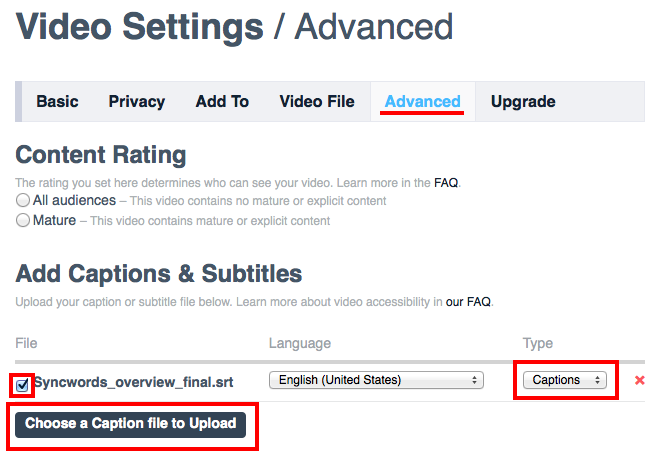 Check the box to the left of the uploaded caption file to activate the captions, select "English" from the Language drop down menu, and "Captions" from the Type menu, and save changes at the bottom of the page.
Now when viewers visit your Vimeo video they can turn on or off closed captions.

For additional information about Captions and Subtitles on Vimeo, visit their FAQ page.