A caption file preset is a group of saved settings that can be applied to a new caption file in your synced projects. Settings that apply to things like segmentation, showing or removing speaker labels, timing offsets, font choices, file format options and more can be adjusted to improve the quality of your caption files.
Using presets saves you time when creating caption files. You can apply commonly used settings in a single click rather than adjusting them manually for each project. You can also favorite presets and they will automatically prepare caption files with your selected preset for new projects!
See the links below for detailed instructions
Creating a new Caption File Preset
Go to Presets and click Create a New Preset button in the right top corner of the screen.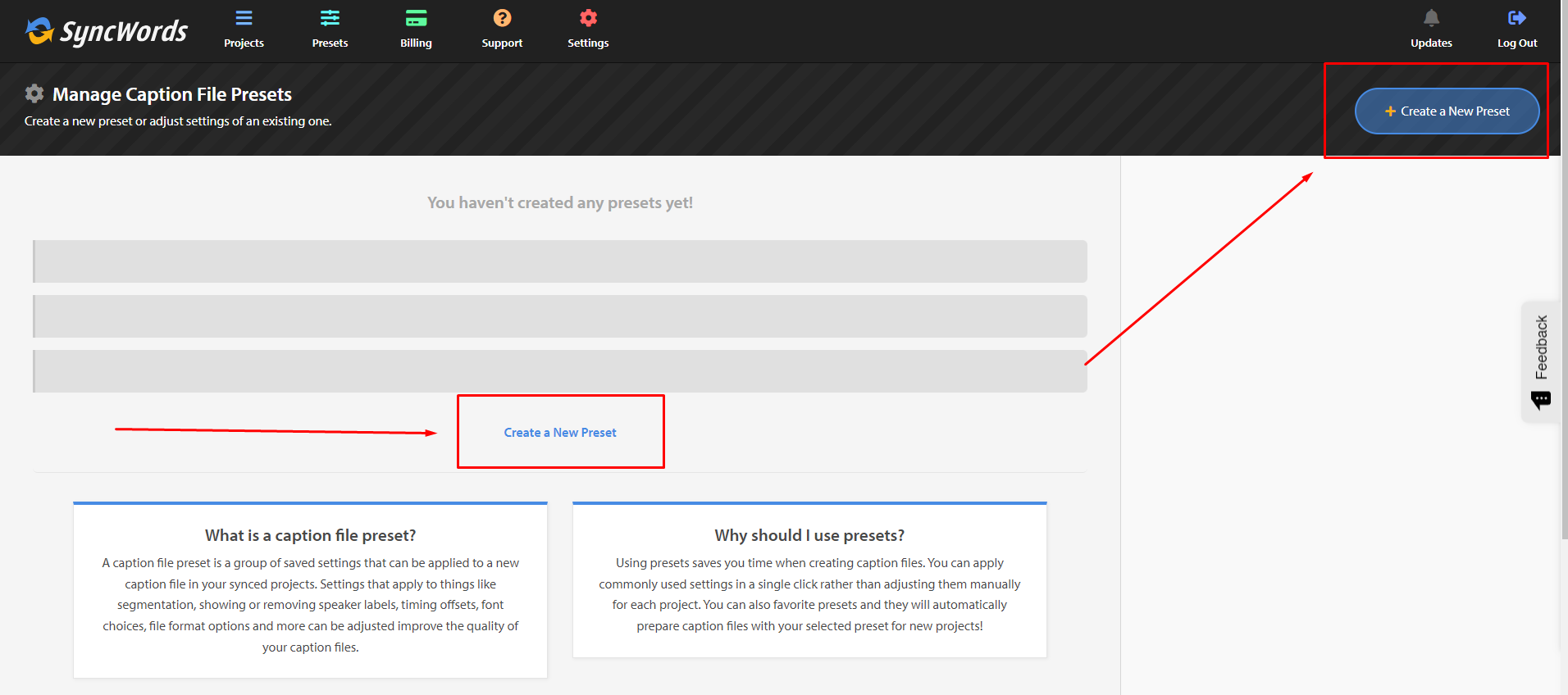 Give your new preset a name (required) and set the Characters per line and Number of line per Segment at a minimum.

You can further customize your caption file by clicking the Show advanced options link which will reveal an array of caption output controls.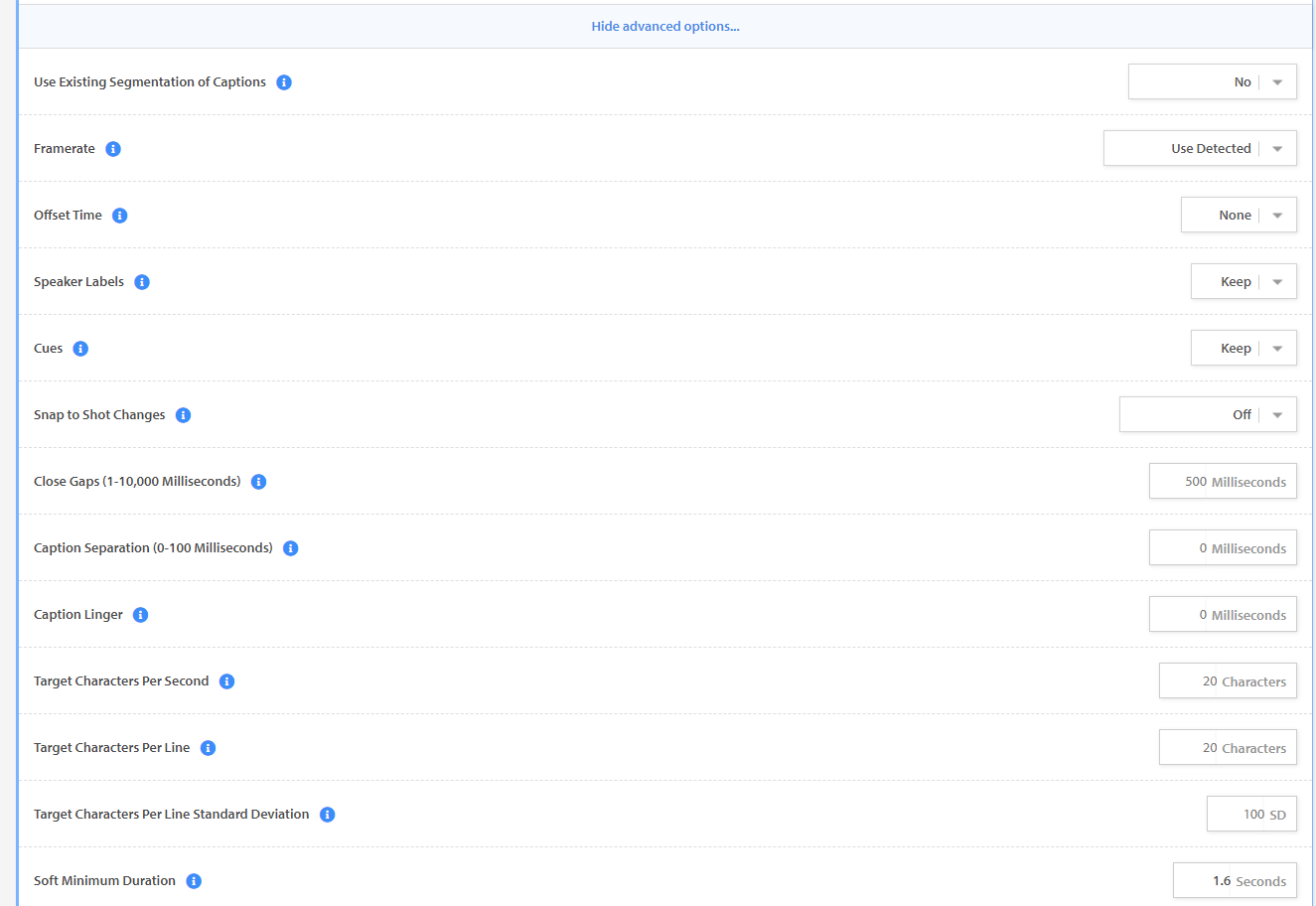 Many of these controls offer a blue icon

for further information and tips, and you can also consult our post on Advanced Caption Options.
Select the Output Formats you want this preset to deliver. You can always add or remove output formats from the project page.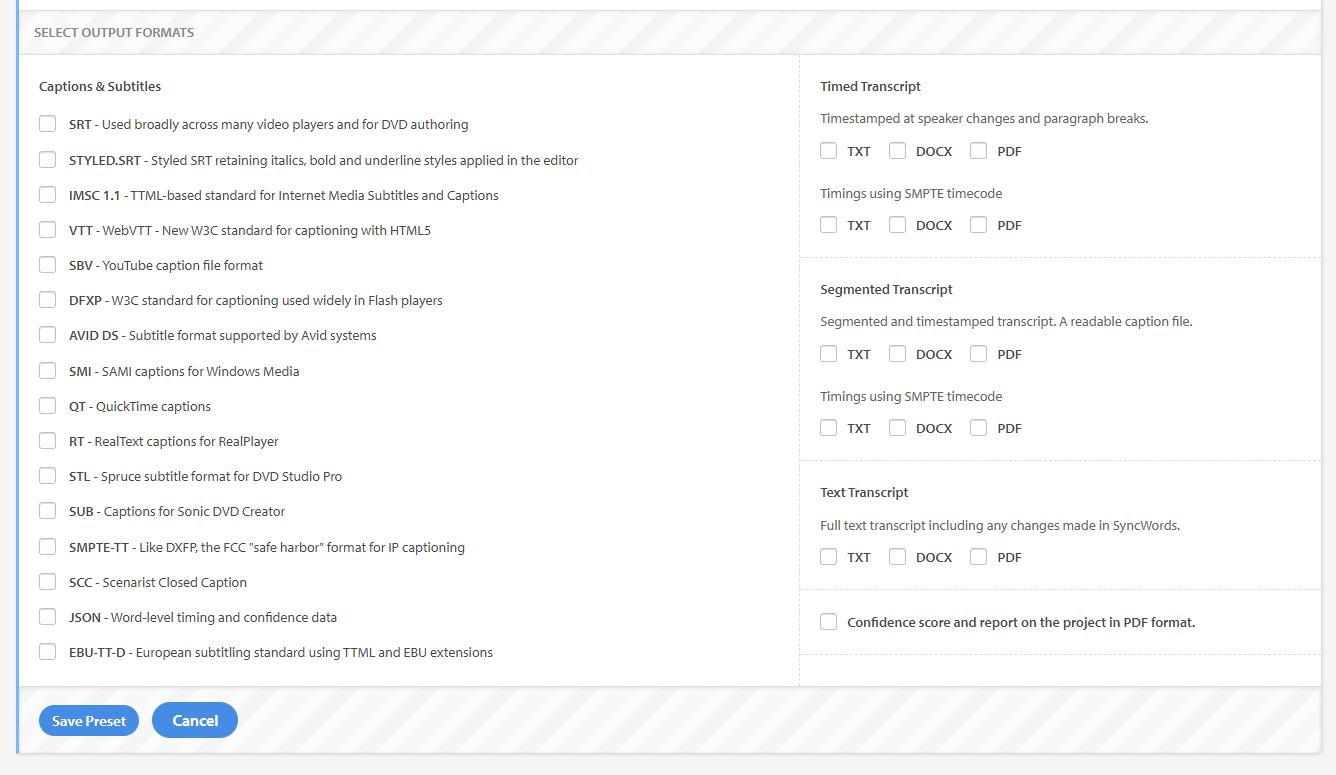 Click Save Preset button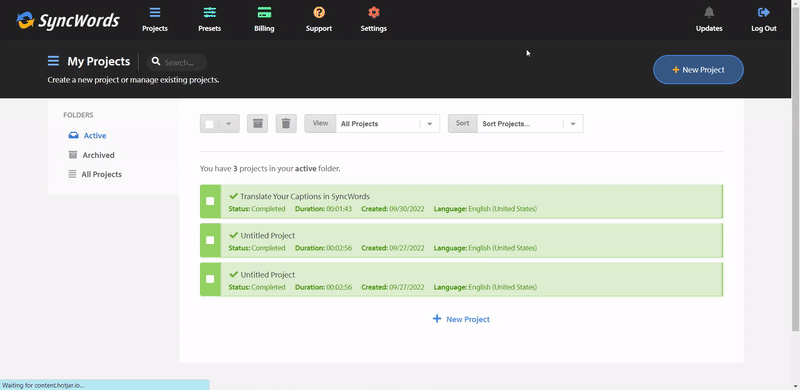 Edit an existing Caption File Preset
Go to My Account > Caption File Presets and click the gear icon for an existing preset.

Edit the name and/or any settings.
Click Save Preset button.
Load a Caption File Preset on an existing project
When you create a new caption file you can load an existing preset so you don't have recreate all the settings. Just click the + New Caption File button and select your preset from the Load a Preset Drop Down.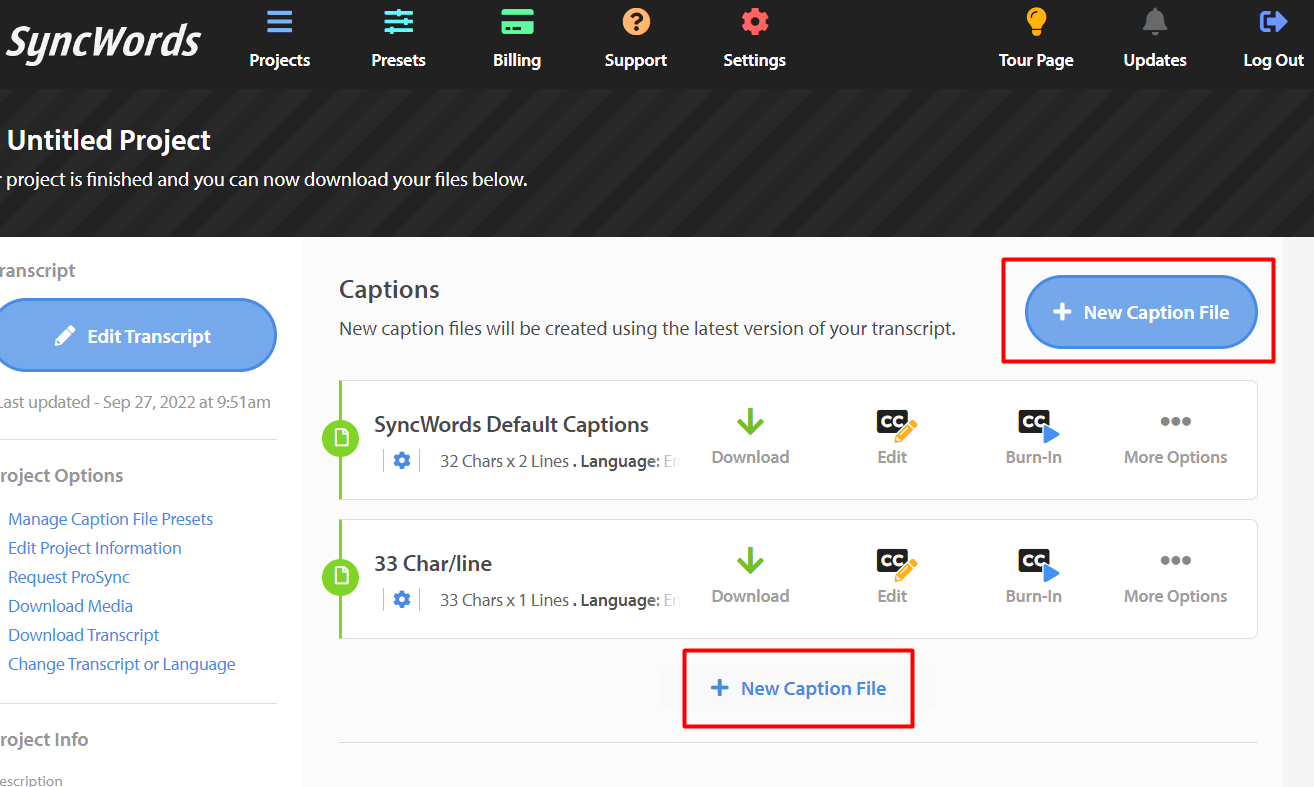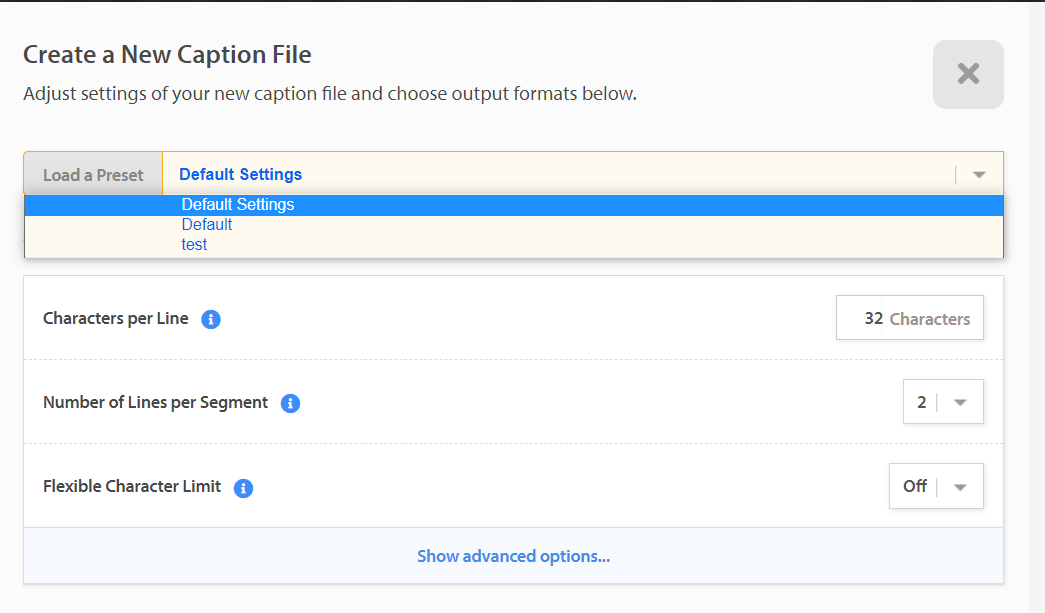 You can, of course, make adjustments to the caption output formats you receive.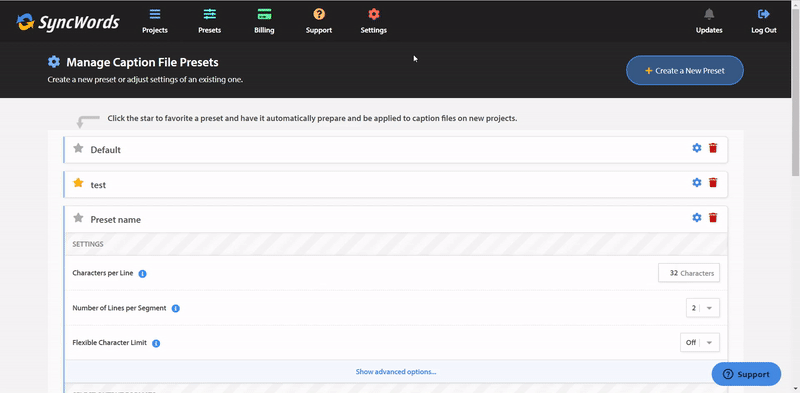 Favorite a Caption File Preset
Click the star to favorite a preset and any new project going forward will automatically create a caption file using that preset.