Easily add captions to your Vimeo videos through our latest integration. Link your Vimeo account with SyncWords and easily select videos for captioning and even have SyncWords post captions back to Vimeo once your project is done. Only videos with a privacy setting of "Anyone" will appear in your account.
From your dashboard, click + New Project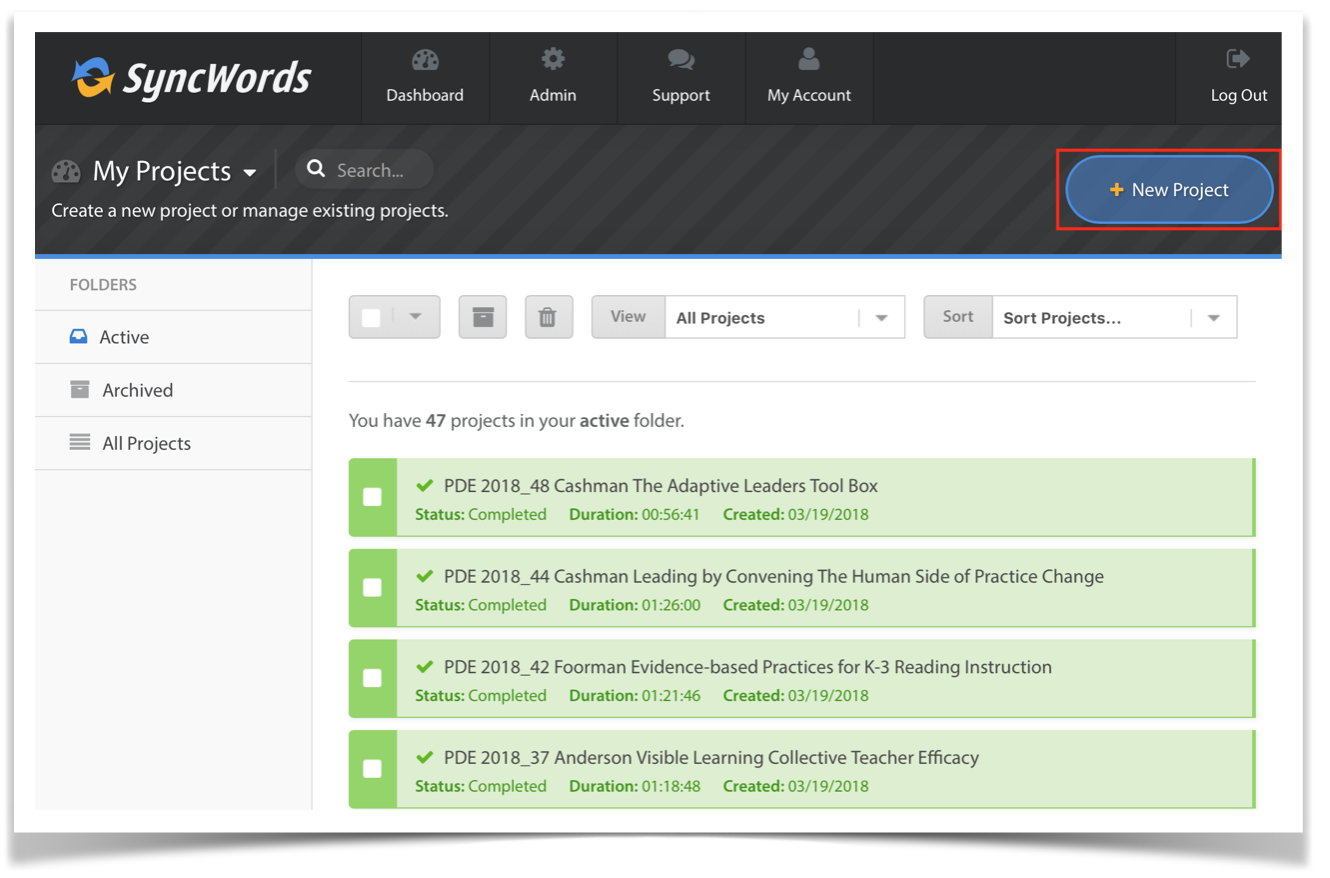 Under Media, click Link a 3rd Party Account to get started.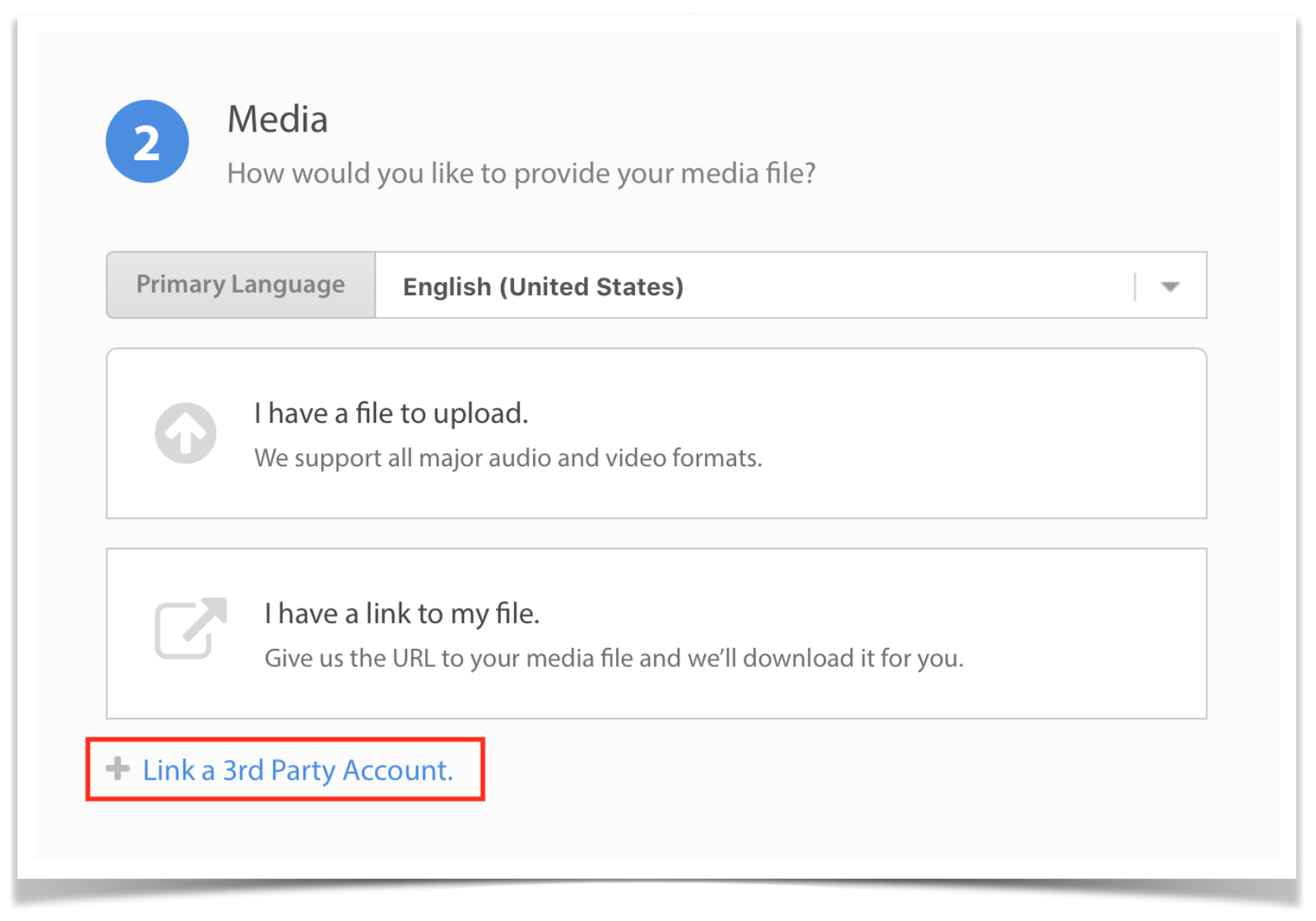 Now select the Vimeo option and click the "Link Account" button.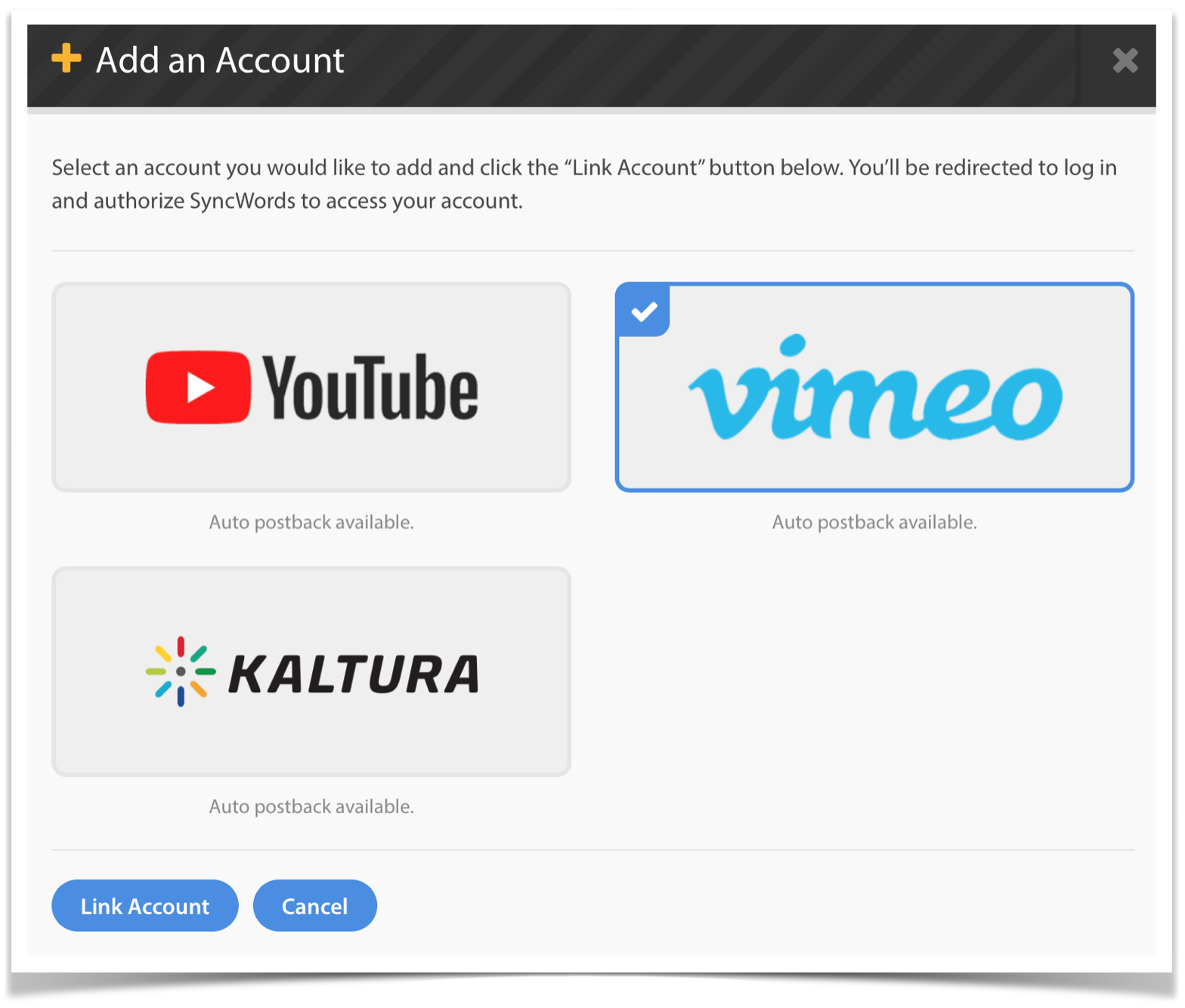 You'll be redirected to log in to your Vimeo account and authorize SyncWords to access your account.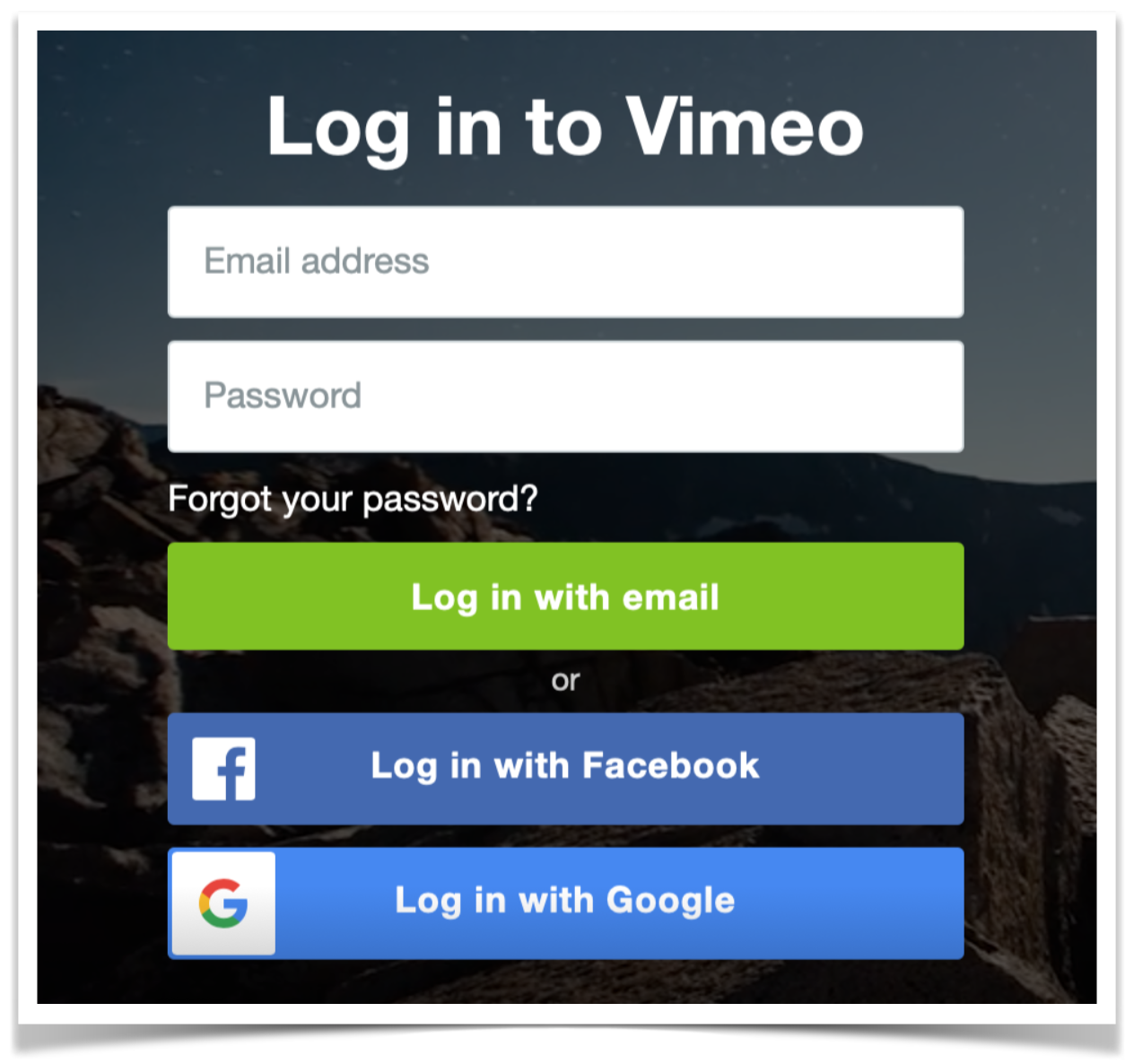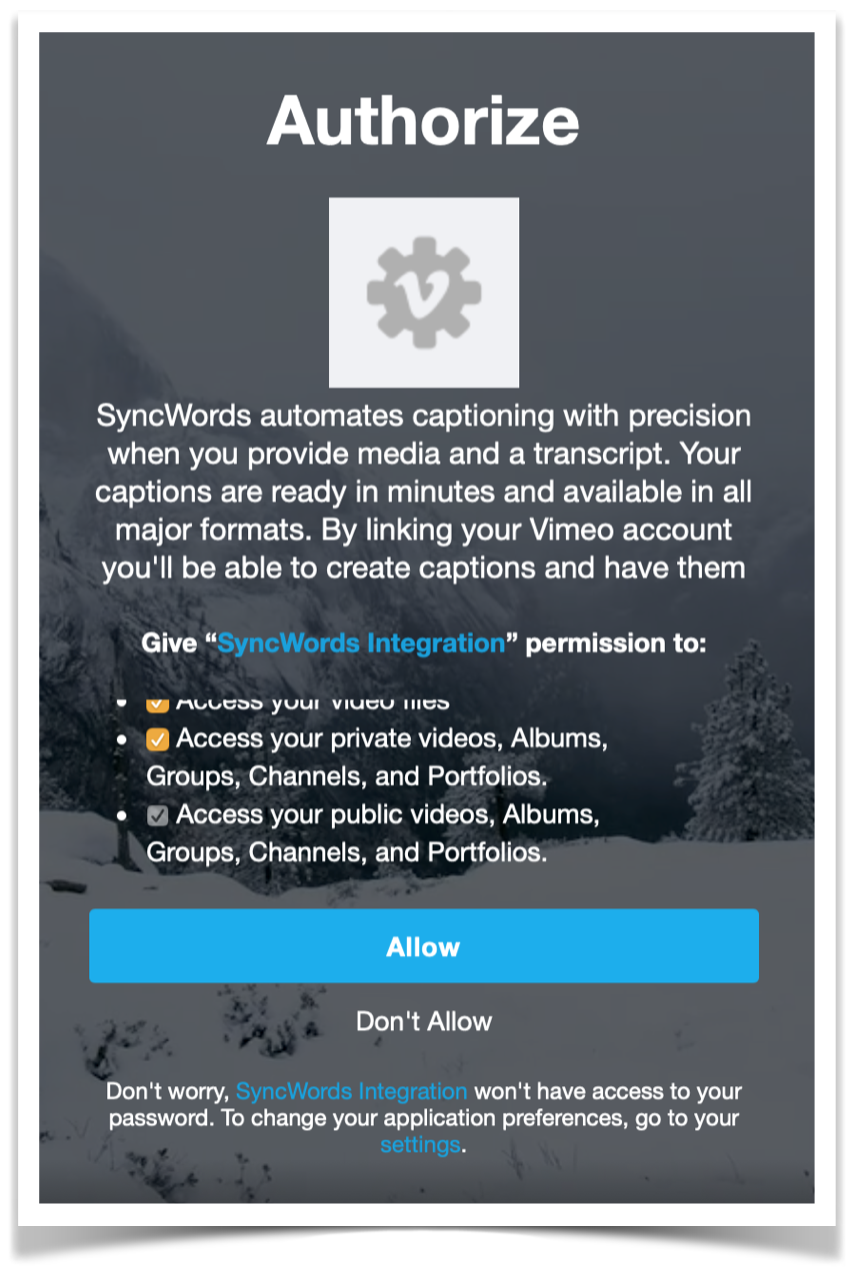 An important note: Make sure your pop-up blocker is disabled on the SyncWords site, otherwise you won't be able to authorize and link your Vimeo account.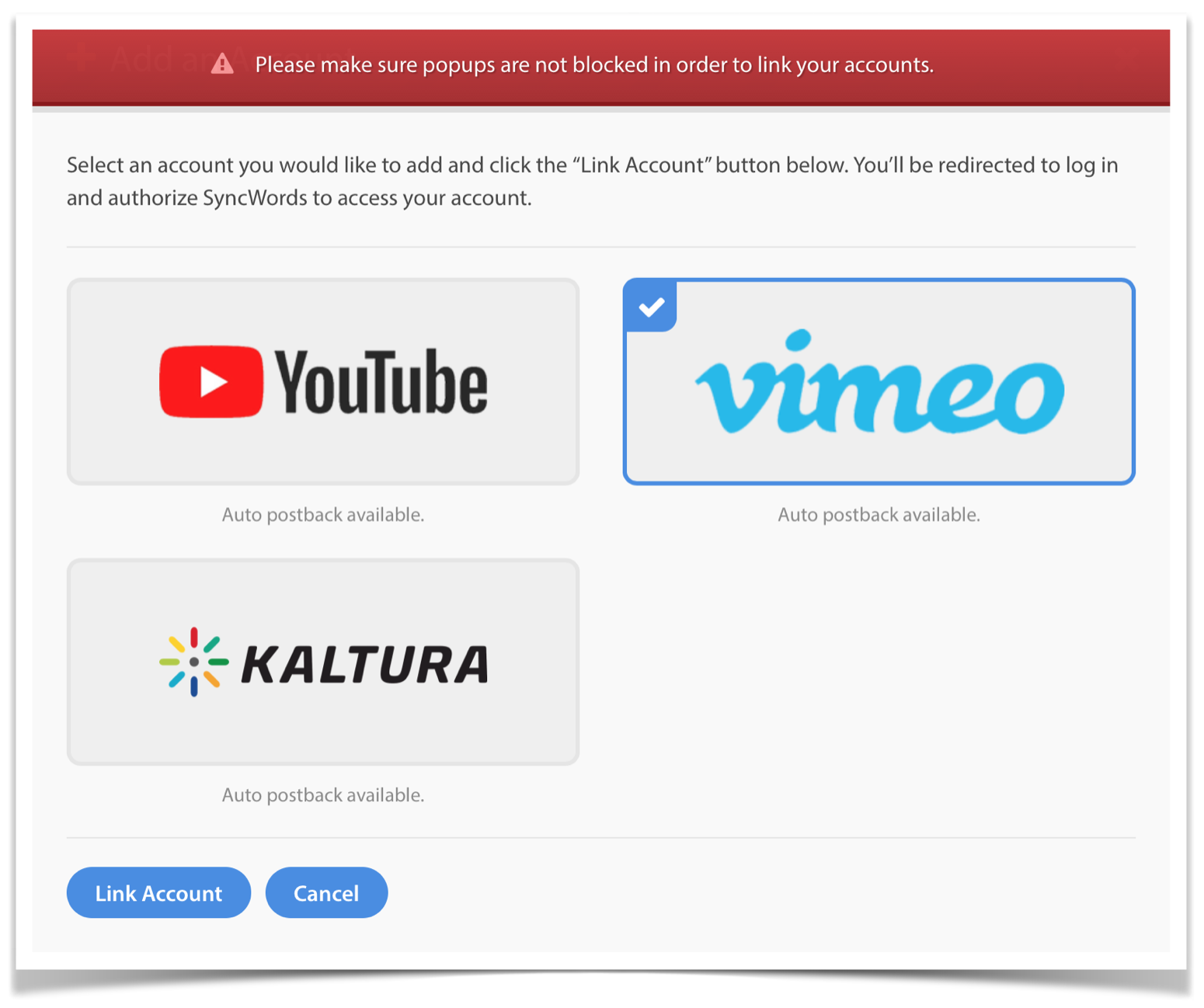 In Safari, simply go to Preferences - Security - and Uncheck Block Pop-up Windows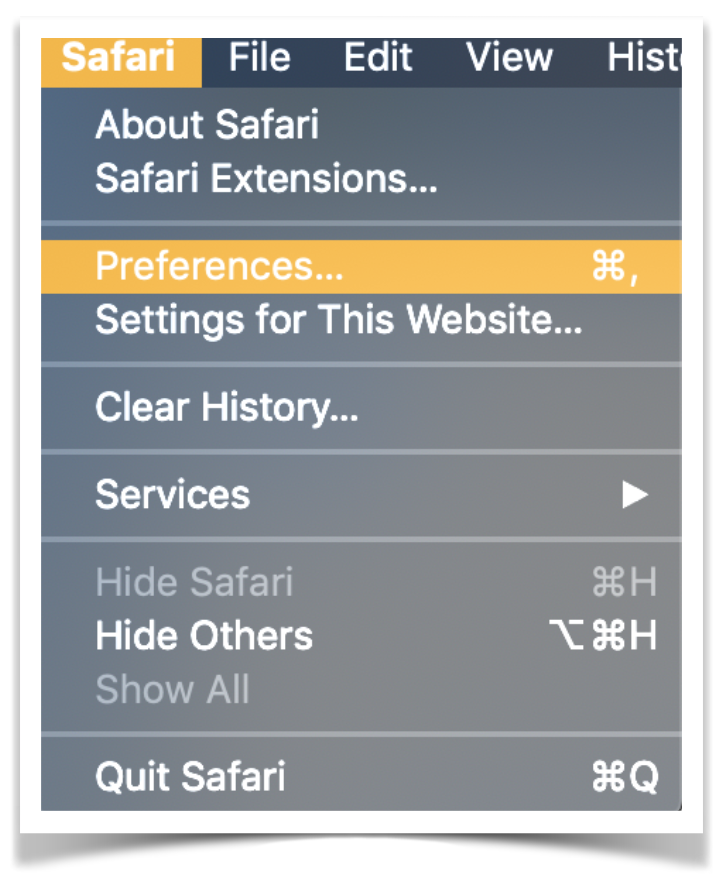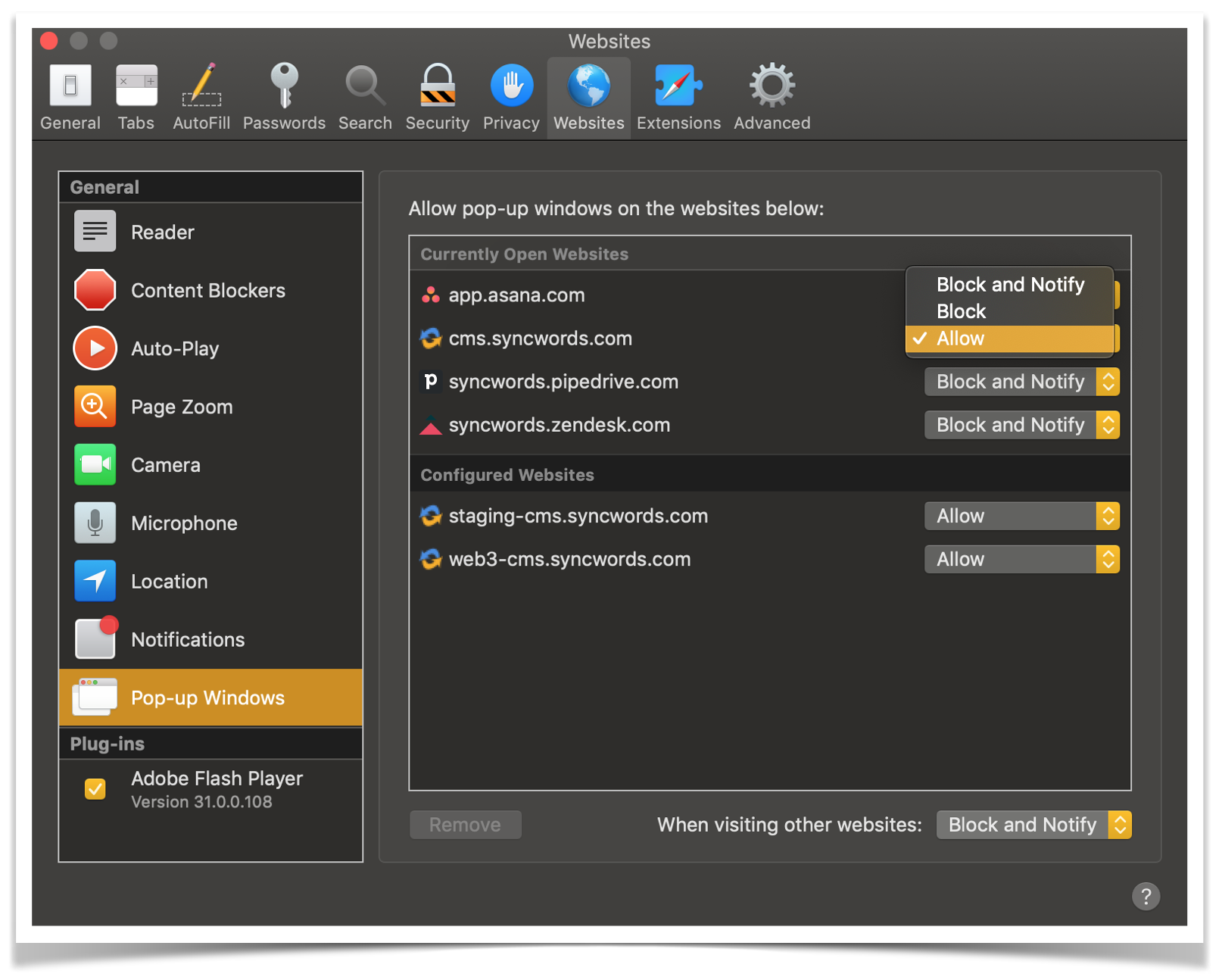 Once the account is linked you can select your linked Vimeo account form the dropdown and pick an available video to caption or transcribe.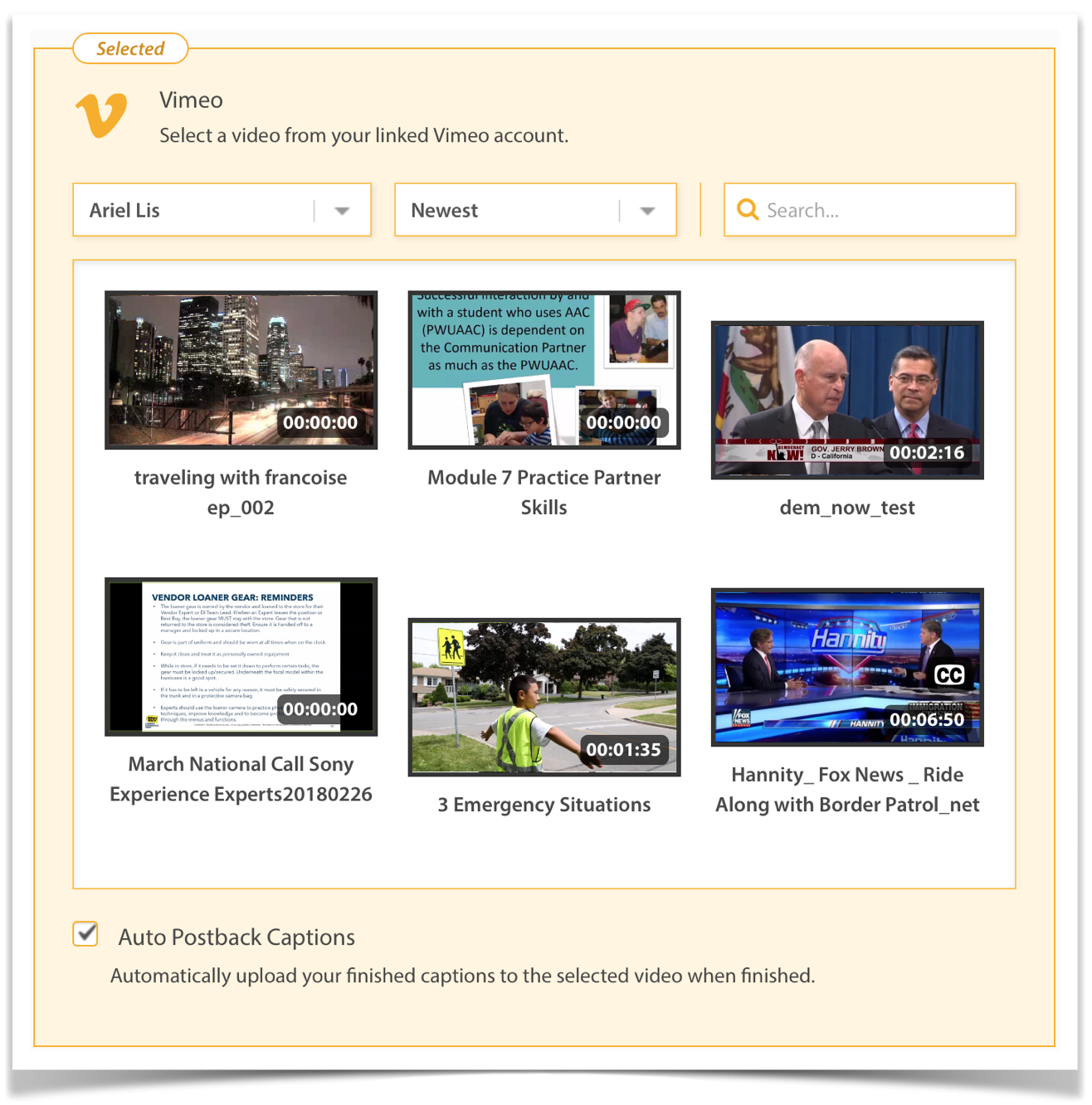 You can sort or filter your videos a few different ways. Videos that already have captions have a CC image over the Vimeo thumbnail. Videos that have been captioned by SyncWords will show the SyncWords logo icon

over the thumbnail.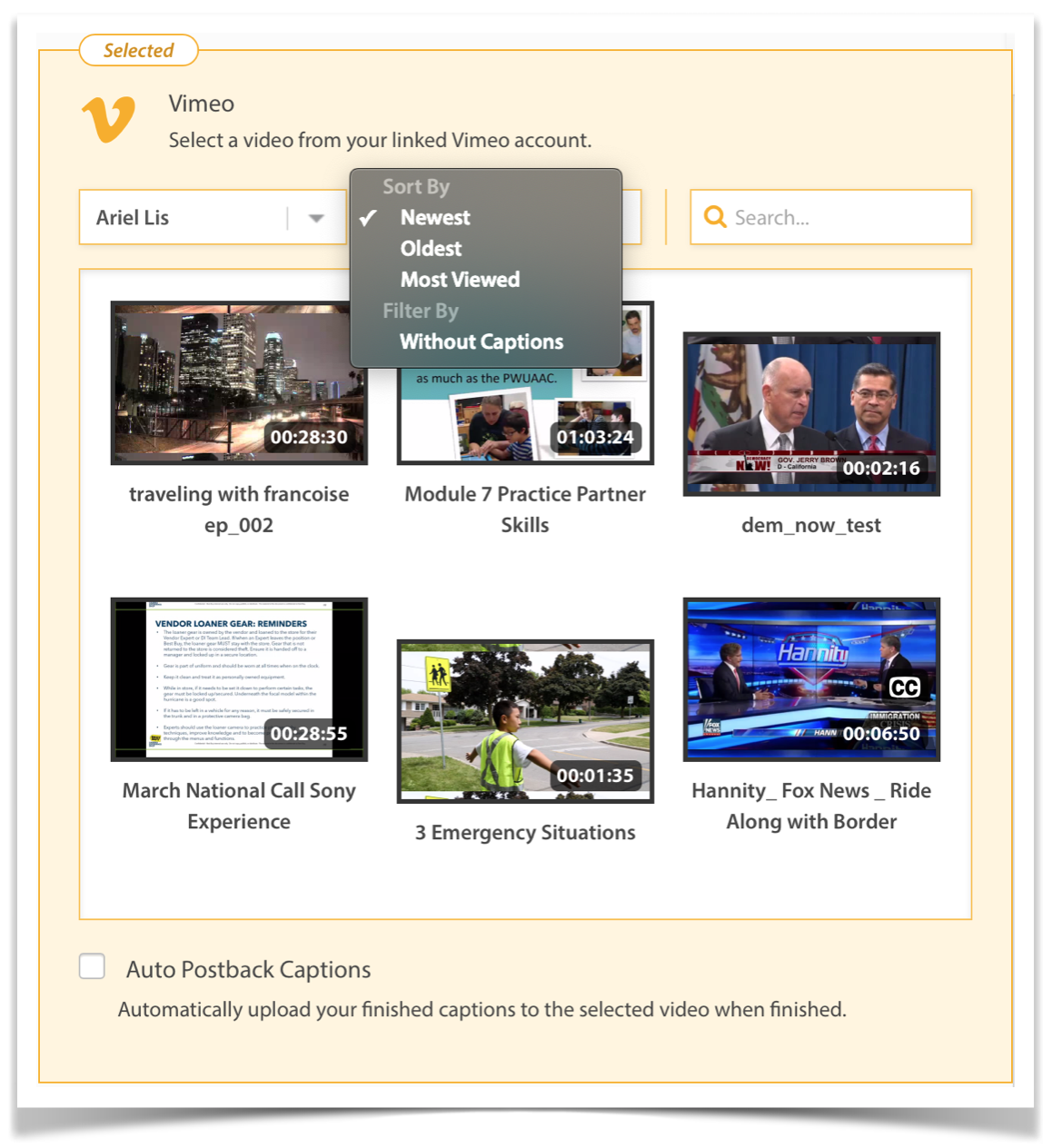 Auto Postback Captions to Vimeo
You can automatically upload your synchronized captions to the selected Vimeo video when the project completes.
Simply check off Auto Postback Captions when selecting a video from your linked Vimeo account. That will post back a 32x2 .SRT file to your Vimeo clip.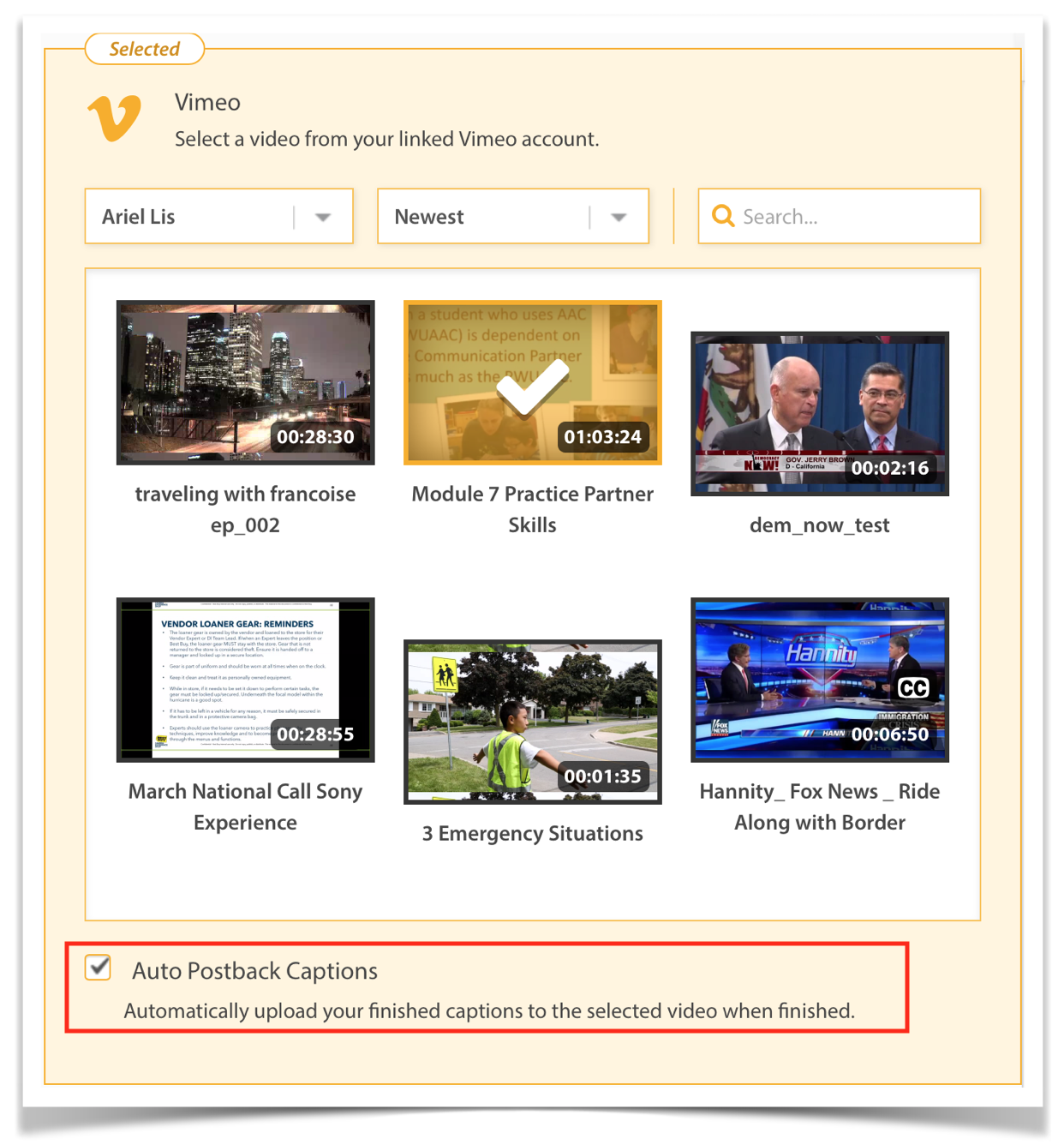 You can also PostBack captions any time after the project is complete. Any text or timing edits made in the Caption Editor will be included in the file that is posted back. Posting back a file after the fact will deactivate any previous file posted back from SyncWords and set the new file as active. To post back after the fact click the "More Options" button and select Postback.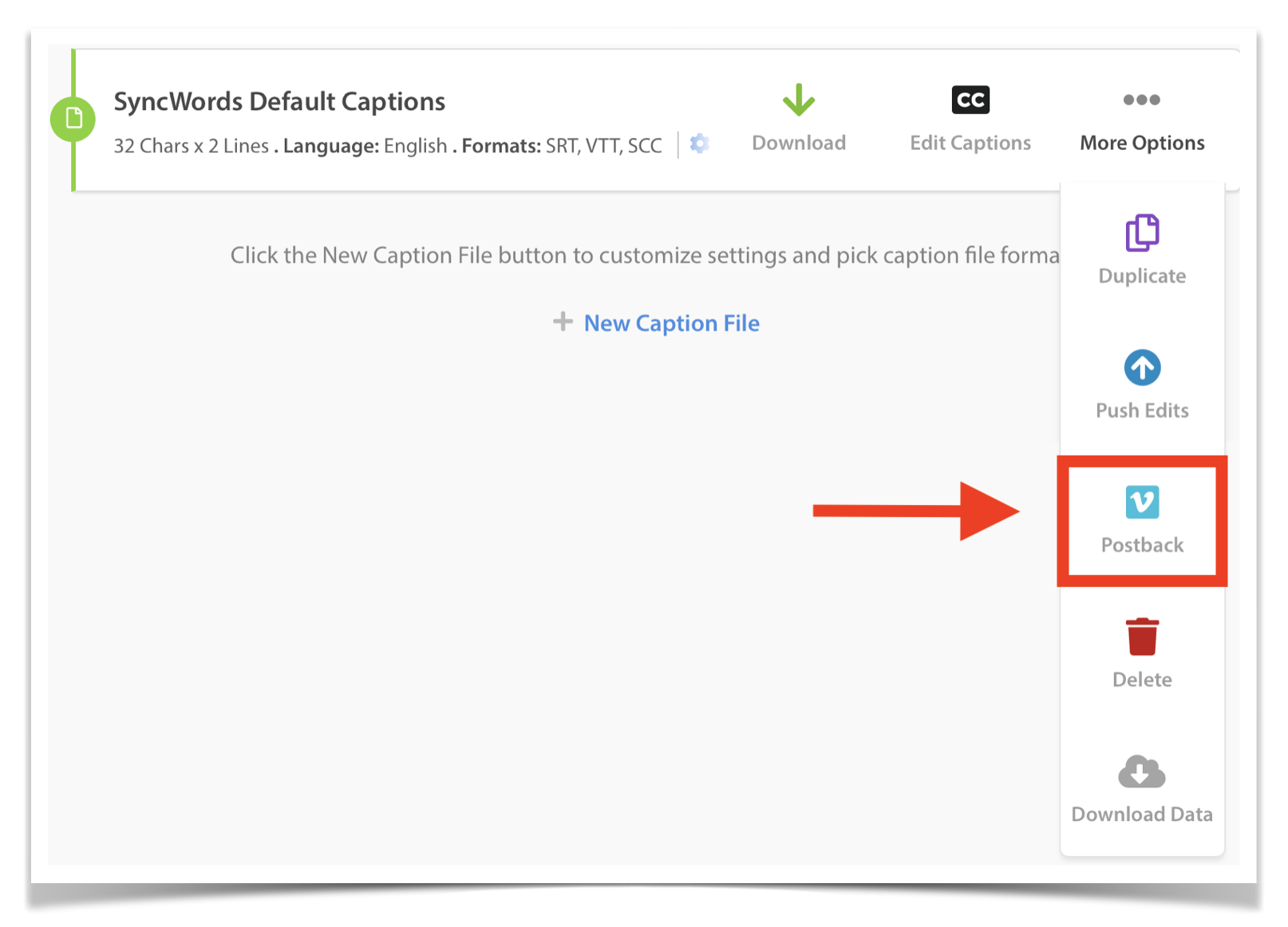 Manage Vimeo Integration
You can always manage your Vimeo integration from the Settings - Integrations page. From this page you can remove your existing integration or add a new integration.