SyncWords gives you the ability to select from different speech recognition engines you'd like to use for ASR transcription. Each engine output has SyncWords enhancements layered on top of the ASR output to a varying degree, and each output offers its own pros and cons related to the accuracy, processing time, how it deals with noisy material, exaggerated accents, diarization of speaker changes, identification of sentence structure and proper nouns, and punctuation.
You can easily change the engine being used by clicking Settings > ASR Engine in the navigation of the site.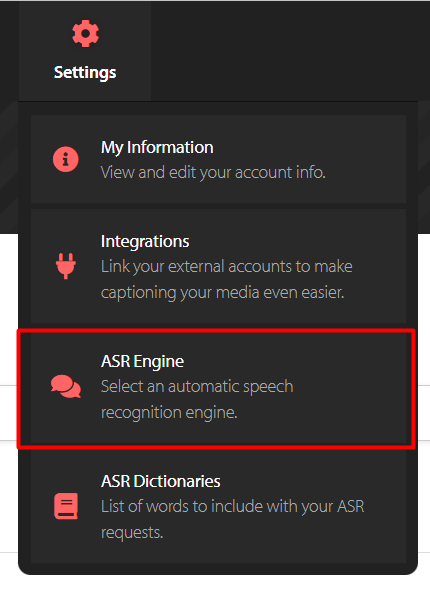 Once there you can select the engine you would like to use for each available language SyncWords offers. (they don't have to be the same engine).
You can switch among engines as often as you want.
NOTE: the engine selection is done on an organization level so if one user in your organization switches the engine being used that change will apply to everyone in the organization.