SyncWords for Slack lets your team monitor progress on SyncWords projects – directly from Slack channels.
Choose to receive instant notifications when:
Projects are submitted
Projects have finished syncing
A project has an error
A project is deleted
A project is archived
Translations are ready
SyncWords notifications take you directly from Slack to that specific project keeping SyncWords projects just a click away.
To integrate SyncWords and Slack to go Settings>My Information and click the "Add to Slack" button.
Select the Slack channel you would like to post notifications to and click the "Authorize" button.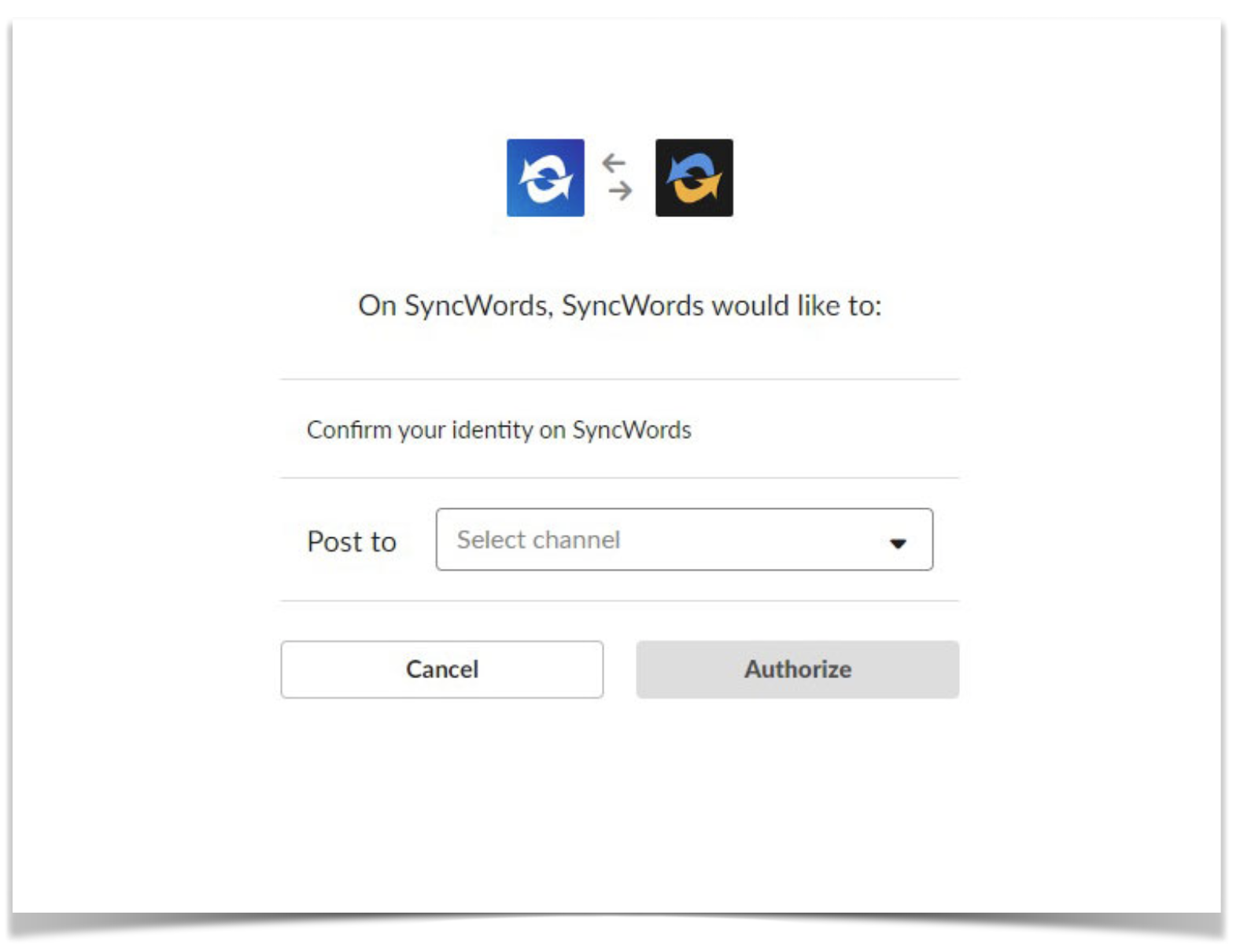 Once you have authorized the integration you can choose which SyncWords notifications you would like to see in Slack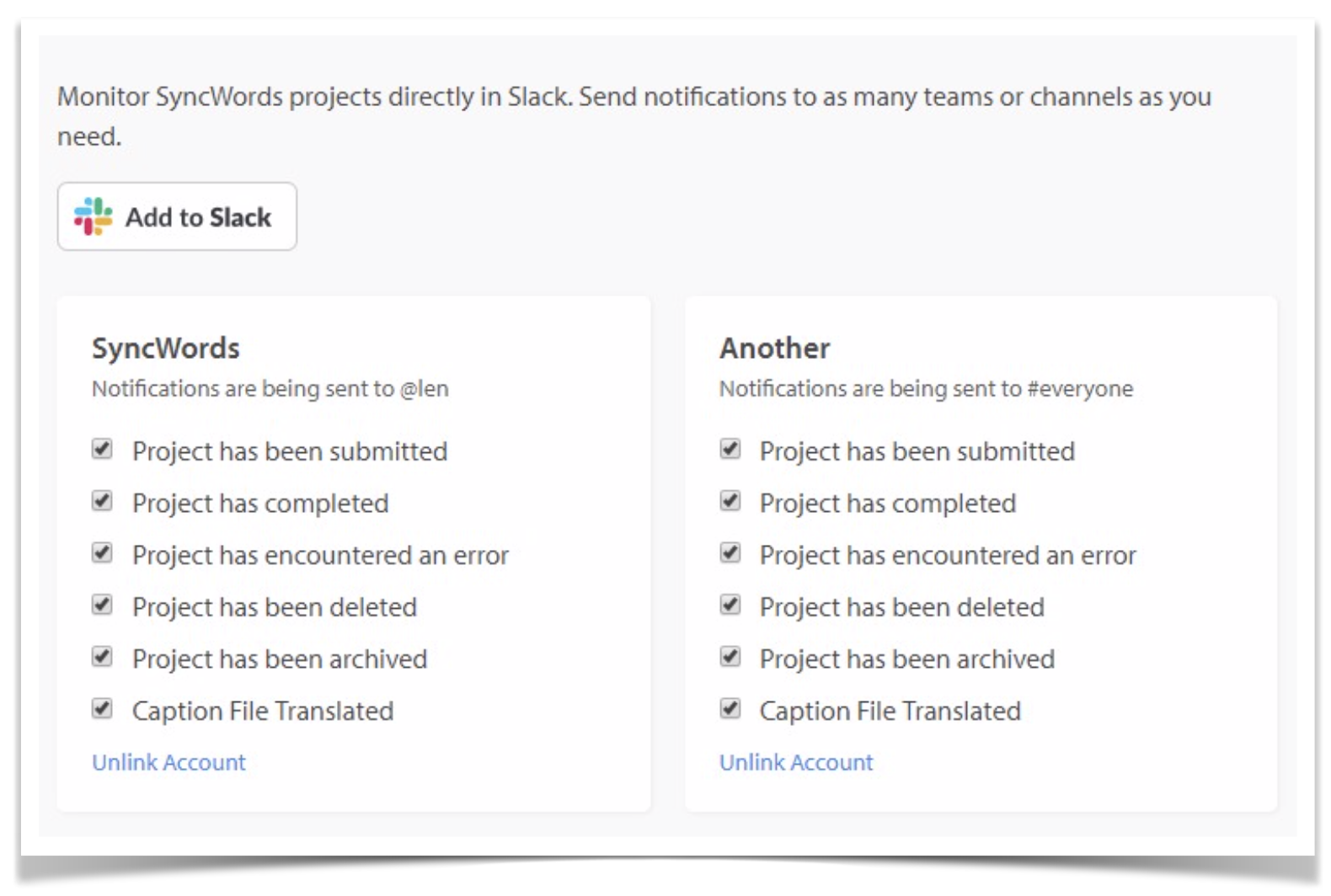 You can choose to send notifications to one or more channels by repeating the instructions above for each channel you want to add. You can always remove the integration by clicking the "Unlink Account" link
Now that everything has been set up you will start to receive notifications in the Slack channel you chose and can to go to your SyncWords project directly from the notification in Slack.