Open, burned-in and forced captions all refer to the same thing. Captions that are burned on to your media file and cannot be turned on or off by the user. The primary use case for open captions is in social media where:
people are consuming your media on the go
finding the settings to allow turning captions on and off is not always easily accessible
certain platforms do not allow users to upload external caption files
All burned-in file outputs are returned as .mp4s to make uploading to your platform of choice a breeze.

Please note: positioning is not currently supported and the captions will always be placed at the bottom center.
Step 1 - Create Your Caption file
Run your project through SyncWords, as you normally would, to create your caption file. Make any necessary edits and when you are done, click the "Burn-In" button.

Please note: The "Burn-In" button will not be available for caption files that have had their start time offset.
Step 2 - Choose Your Media
We default to using the source media file you uploaded to create your project. However, we realized that wasn't always ideal as people upload watermarked files, audio-only files, or extremely large files that are not meant to be used on social media. That is why we have the option to upload a new file.

Just select the "Upload a New File" option and choose the media file you want to have your open captions on.
Please note: It is important that your media file matches the file you used to create your project. The start time of speech, the duration of the file, etc must all match. If you make any edits to the newly uploaded media file then the captions may not match up correctly.
Step 3 - Choose Your Settings
We have a number of settings that allow users to determine what their open captions will look like:
Primary Color - The color of the text. You have several different ways to set the color using a color picker, a HEX value, or RGB values. You can also control the opacity of the text using the A value.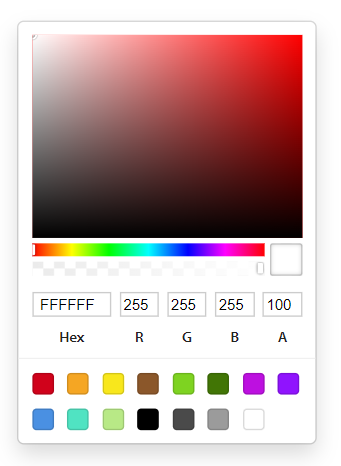 Outline Color - The color of the text outline or box your text is displayed on. You have the same options for setting your color values as above.
Outline Style - Choose between "outline & shadow" or "opaque box" options.
Outline Weight - Only available for Outline & Shadow. Set the weight of your text outline in pixels.
Outline Shadow Depth - Only available for Outline & Shadow. Set the weight text shadow in pixels.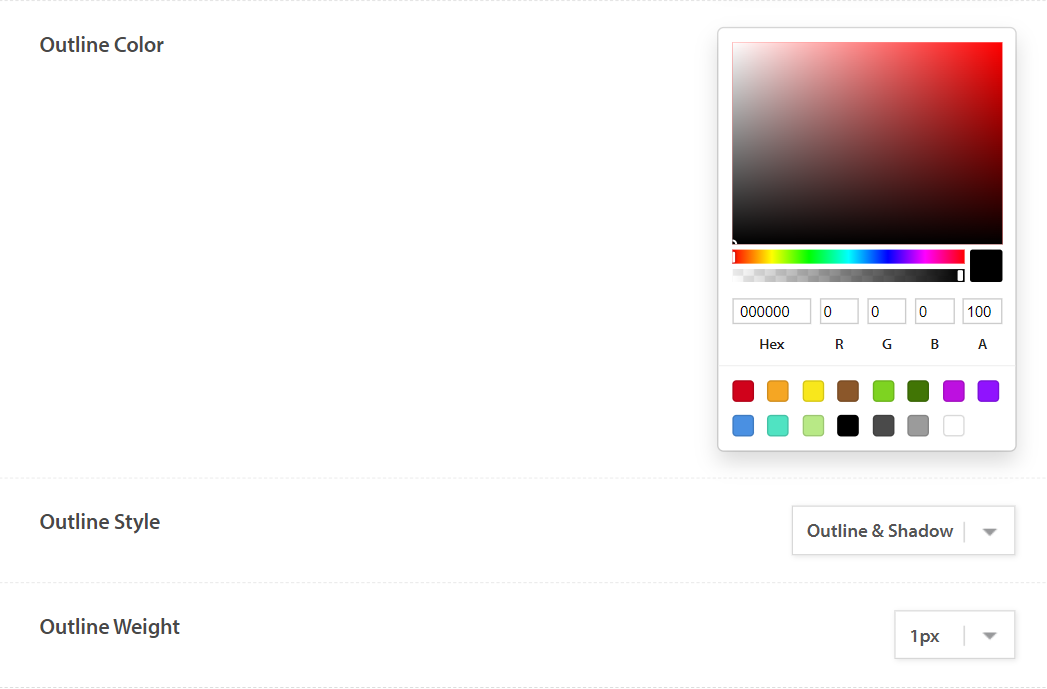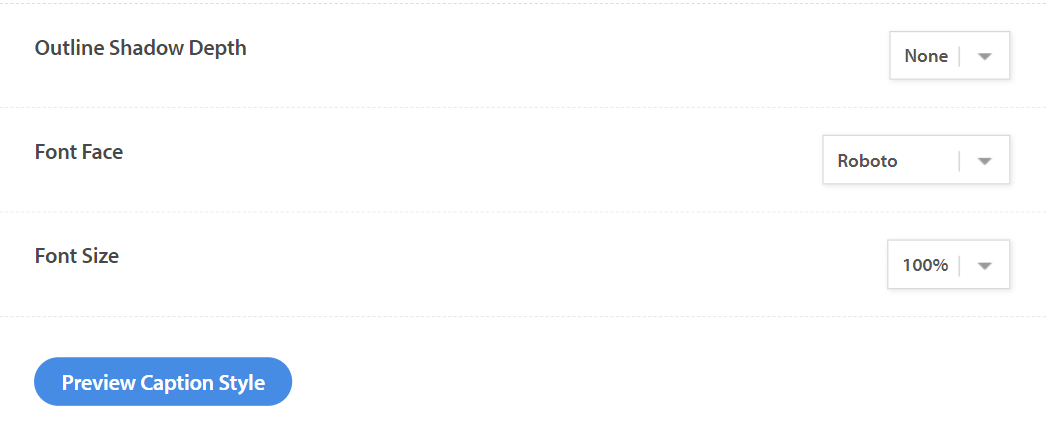 Font Face - Choose between a serif, sans-serif and monospace font. Available fonts change depending on the language of the caption file.
Font Size - Select how large you want your captions to be.
Once you have selected all your settings, hit the "Preview Caption Style" to see what your captions will look like. The preview will always be displayed on a solid blue/green background.
Step 4 - Confirm & Download
If you are satisfied with your choices, review the charges, select your payment method and click the "Confirm" button. Your account will be charged and we will start processing your file.

Once it is ready, you will be able to download it from your project page by clicking the download arrow to the right of your file.