We have been working hard at adding collaboration tools to the Pro Caption Editor. One of our latest additions is the ability to add a comment to a project for your co-workers and even reference specific captions by using the @ symbol.
Adding a comment
To add a comment click the comment symbol on the right hand side of the page. That will open a new panel that will display any existing comments as well as give you an area to add a new comment.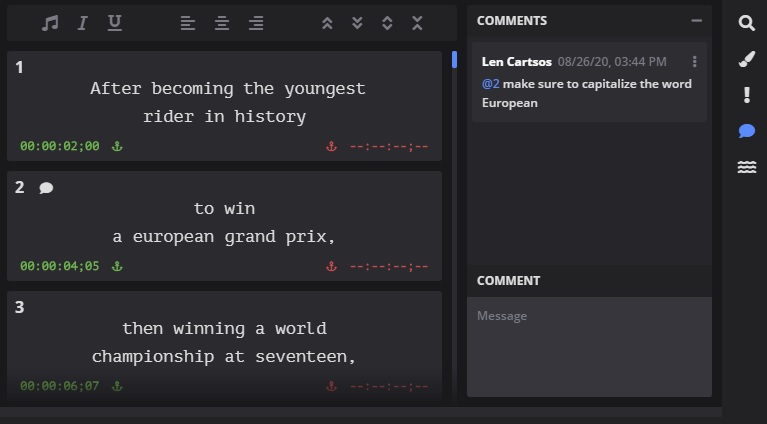 Each comment is stamped with the user's name as well as the date and time the comment was made.
You can reference both a specific caption or a specific time by using the @ symbol. For example: "@2 this is my comment" or "@06:08 this is my comment".
Filtering
All comments added to the project will appear on the comments panel when it is opened. Any caption that is specifically referenced by a comment will have a comment icon added to it. If you want to filter your list to only contain comments applied to specific captions click the comment icon on that caption. To go back to the full list of comments click "View All"